Paddy Creek Wilderness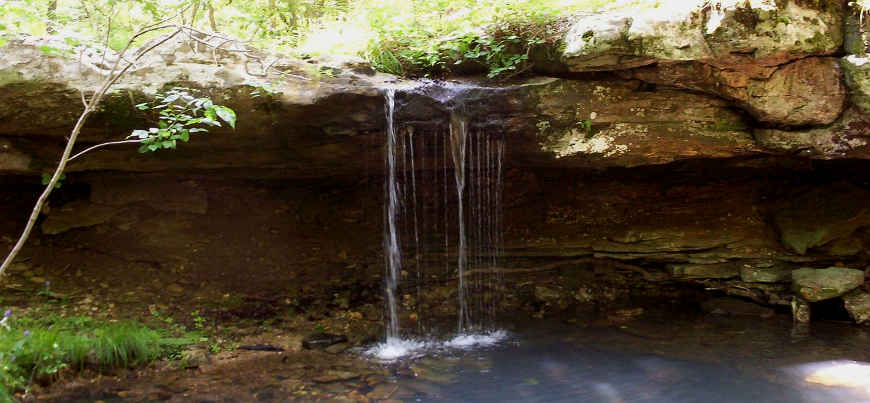 Along Big Paddy Creek
Paddy Creek Wilderness is a 7,019-acre property in the Houston Ranger District of Mark Twain National Forest. The name comes from one Sylvester Paddy, a man who began logging in the area in the 1830's. He also lent his name to the Big Paddy and Little Paddy Creeks that cross the wilderness area.
Once cleared, the land was homesteaded. Agricultural returns were marginal and industry was mostly cottage industry to serve local needs. When the Depression hit many people abandoned their properties and went to the cities in search of work and food. Within a few years that land was forfeit because of unpaid back taxes and much of the abandoned land was rolled up in the creation of what is now Mark Twain National Forest. The CCC arrived in the mid-1930's and replanted the forest before building and repairing infrastructure. Along with what are now six other wilderness areas, the Paddy Creek area was replanted and left roadless and alone... It became a federally designated wilderness in 1983.
Black, white, and post oaks, shortleaf pine and hickory are the dominant tree species. Wildlife in the area includes white-tailed deer, rabbit, squirrel, fox, coyote, bobcat and wild turkey.
There are about 18 miles of designated trails in the wilderness area but signage is almost non-existent. All routes tie into those along the creeks. Foot and horseback travel is fine but nothing motorized or mechanized (no mountain bikes, hang gliders, etc.) The elevation varies about 500', from a low on Paddy Creek on the eastern boundary of the wilderness to a high on a point on the western boundary near Roby Tower.
Adjacent to the wilderness is the Paddy Creek Recreation Area with developed campsites, vault toilets, fire rings, picnic tables, etc.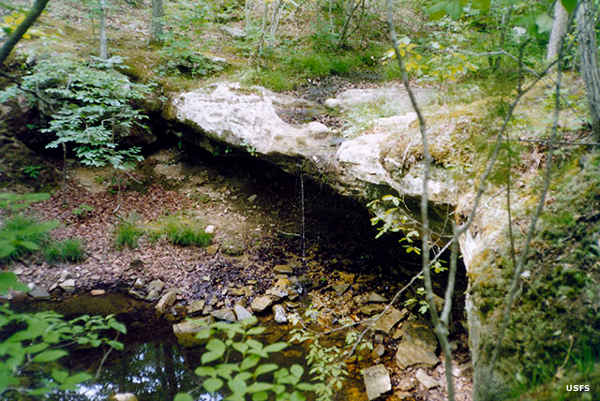 A waterfall on one of the smaller creeks in Paddy Creek Wilderness

Upper photo courtesy of Gary Schmidgall, via Wilderness.net
Lower photo courtesy of the US Forest Service