Hercules Glades Wilderness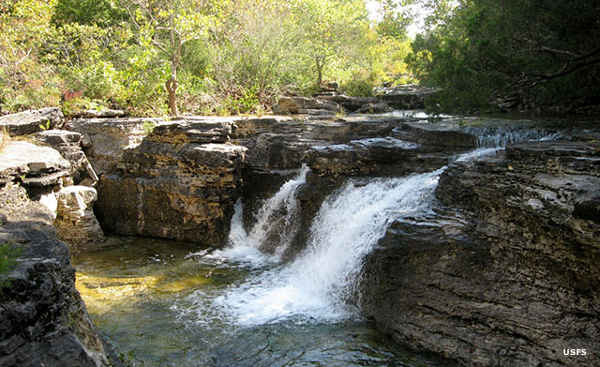 Long Creek Falls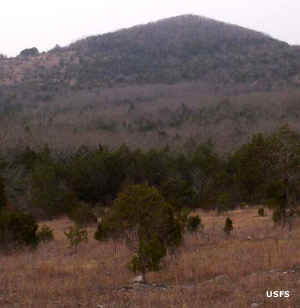 Hercules Glades Wilderness is a 12,423-acre property in the Ava Ranger District of Mark Twain National Forest. The landscape is a mix of forested knobs, open grassland, limestone outcroppings, steep rocky hillsides and a maze of narrow drainages and hollows cut by running water over the millenia. The high points, Pilot Knob and Coy Bald are only about 600 feet in elevation above the low points along Long Creek. Long Creek and Cane Creek are the only two year-round water flows in the wilderness. The top of Pilot Knob is also closed to the public as it is the Pilot Knob National Wildlife Refuge, a 90-acre property that protects critical habitat for the federally-endangered Indiana bat.
The forest is dominated by oak and eastern red cedar but there are enough redbuds, dogwoods, smoke trees and maples to add other colors in the spring and fall. There are also glades of tall prairie grass spread through the forest. Among the wildlife in the area are white-tailed deer, rabbits, raccoons, squirrels, quail, wild turkeys, rattlesnakes and copperheads. Some folks have reported seeing tarantulas, black bears, roadrunners, wild hogs and collared lizards but that's rare.
There are about 32 miles of maintained trails in Hercules Glades Wilderness. Some folks figure there's a trail on every ridge and through every hollow. The most-used trail in the wilderness has parking lots at both ends but doesn't have a name. That trail ties into almost everything else as it follows the course of Long Creek and passes by the popular Long Creek Falls.
Hiking in the wilderness is rated moderate-to-difficult and dispersed camping is allowed almost everywhere, subject to the usual wilderness trail and water setbacks. Party size is limited to 10 people.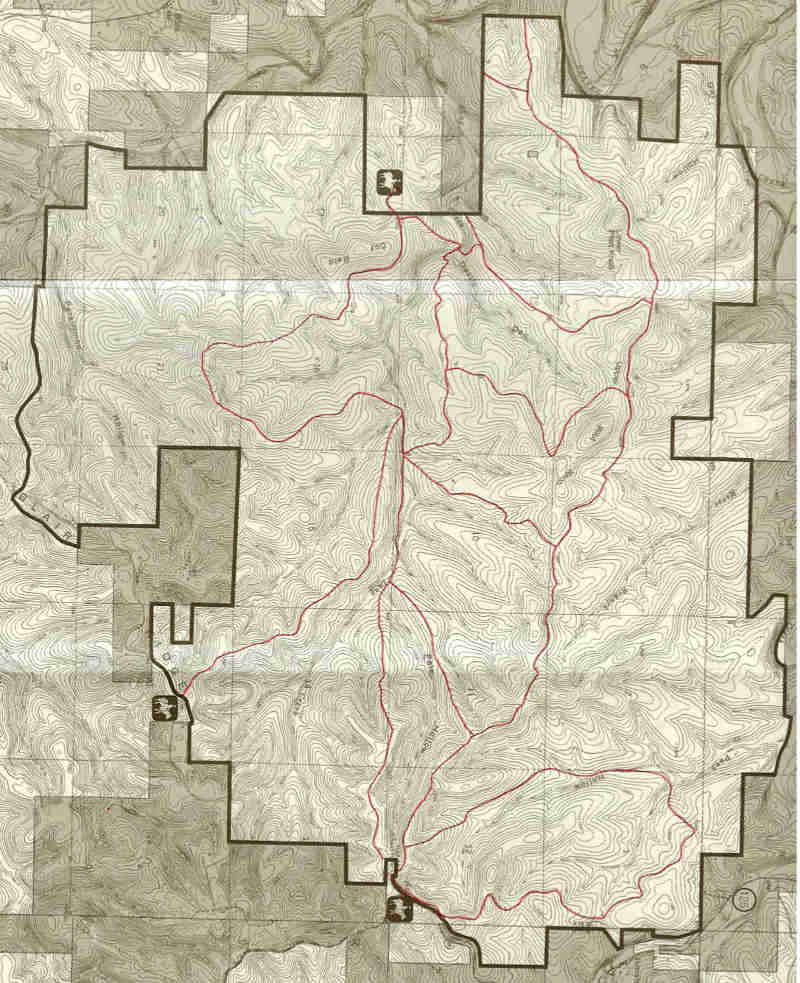 Photos and map courtesy of the US Forest Service