Grand Island National Recreation Area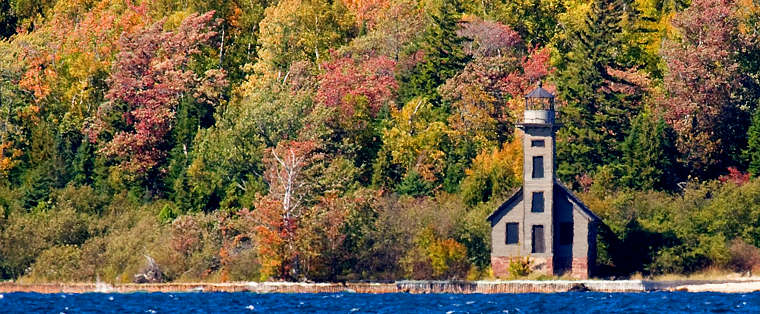 East Channel Lighthouse on Grand Island
Grand Island National Recreation Area is about 13,500 acres in size. The island was acquired from the Cleveland Cliffs Iron Co. and was elevated to National Recreation Area status by Congress in 1990.
The island is treed in typical Lake Superior woodland: maple, beech, birch, quaking aspen and conifers. The landform was shaped by glacial activity 10,000 years ago and today's shoreline reflects the sandstone strata exposed at nearby Pictured Rocks National Lakeshore. Some of the sandstone cliffs rise as much as 300 feet above the lakeshore.
Grand Island sits about 1/2 mile offshore from the community of Munising on the Upper Peninsula's north shore. Access to the island is via passenger ferry or private watercraft only. As the lake waters surrounding Grand Island never get above 48°F, the ambient temperature never gets much above "warm" in mid-summer. In winter the weather is brutal.
Grand Island offers miles of hiking and biking trails plus several campgrounds. Scattered around the island are historic buildings and artifacts. Also found on the island were prehistoric artifacts dated up to 3,700 years old. The island offers a 23-mile-long perimeter trail but there are also trails that cross the island's middle area and visit some of the island's lakes and ponds. The Thumb area of Grand Island is the only section of the island still held by private interests. That's the area that also contains the East Channel Lighthouse.
Grand Island National Recreation Area is administered by Hiawatha National Forest.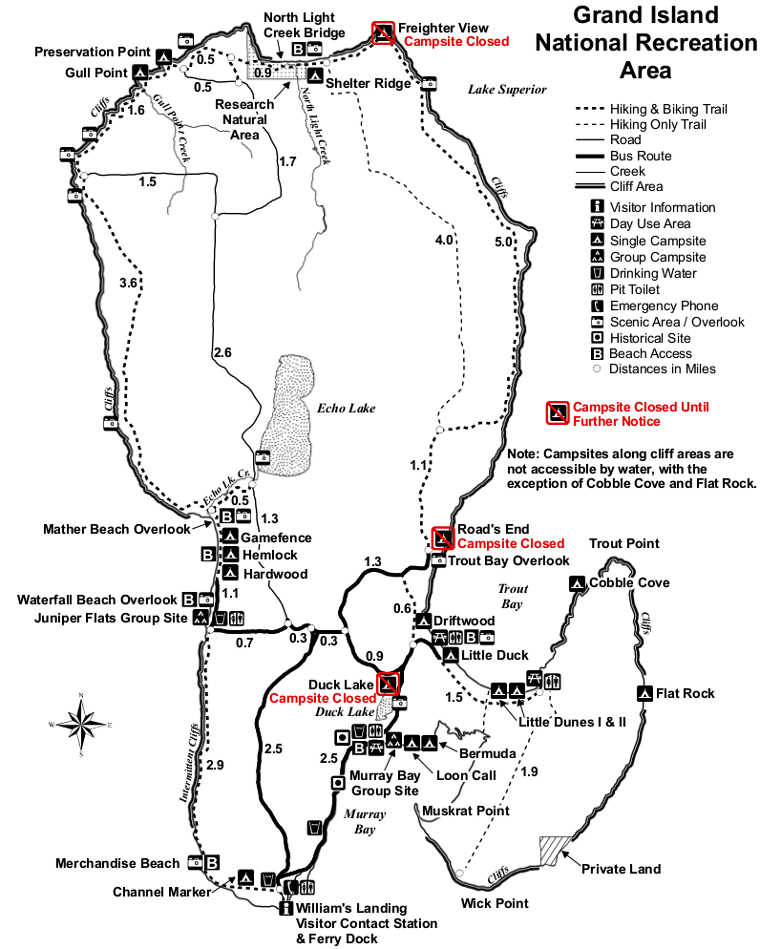 Grand Island National Recreation Area
Hiawatha National Forest -

US Forest Service
Latitude:

46.525355°N

Longitude:

86.664294°W
Upper photo courtesy of James Phelps,
CCA 2.0 License
Map courtesy of the US Forest Service