Sabine National Wildlife Refuge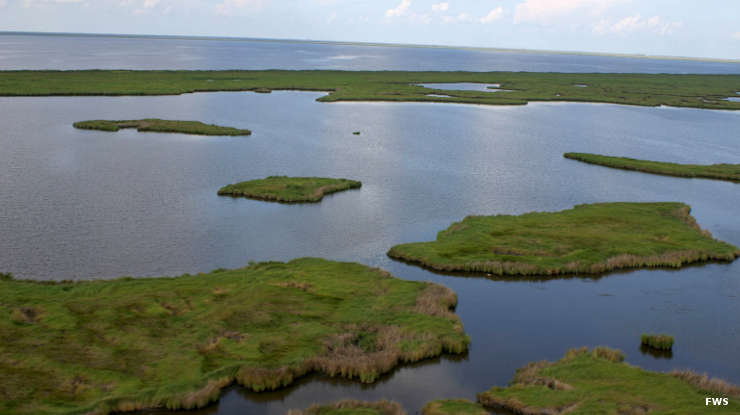 Sabine National Wildlife Refuge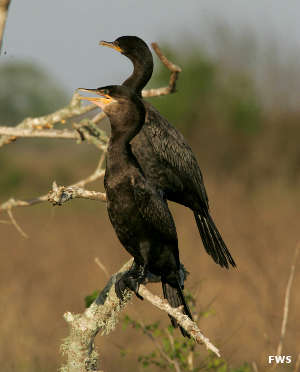 Double crested cormorants
Established in 1937, Sabine National Wildlife Refuge is a 124,511-acre property in southwestern Louisiana. This is the largest coastal marsh refuge along the Gulf Coast. In addition to the large population of American alligators and cottonmouth snakes there are more than 200 species of birds that visit the property sometime during a normal year. I say that because in 2005, Hurricane Rita hit Sabine NWR hard, destroying or damaging beyond repair virtually every building on the property (including the visitor center). As oil exploration and development is allowed on the refuge, oil company structures took a bad hit, too. Today it is estimated there are more than 1,400 hazardous material containers that have sunk beneath the marsh and water surfaces. Thoese containers have the potential to explode or otherwise break open at any time and severely pollute the surrounding area. A previous oil spill during the winter of 2002-2003 was mostly cleaned up by burning the oil... Hurricane Rita severely damaged some 32,000 acres of marshes, canals and levees. It is estimated the hurricane dropped seven million cubic meters of debris from coastal communities and offshore drilling rigs in the marshes and canals. A priority at the refuge today is the restoration of the marsh areas, not the construction of a new visitor center.
Sabine National Wildlife Refuge straddles that boundary between saltwater to the south and freshwater to the north. The refuge contains some 33,000 acres of impounded freshwater marsh and 91,511 acres of brackish to intermediate marsh. Also on the refuge are 61 miles of levees, 115 miles of canals and 8 water control structures. All of this makes Sabine one of the largest estuarine-dependent marine species nurseries on the Gulf Coast. The primary management goal is to maintain and perpetuate Gulf Coast wetlands for wintering waterfowl who use the Mississippi and Central Flyways during their bi-annual migrations. Because of the importance of the refuge to so many birds and bird species, Sabine NWR is designated as an Internationally Important Bird Area.
A major stop along the Creole Nature Trail All American Road, Sabine National Wildlife Refuge sees about 300,000 visitors annually. The refuge is day-use only, open from 1/2 hour before sunrise to 1/2 hour after sunset. There are a couple excellent hiking trails and four waterside recreational areas with boat launches on the property. Sabine Lake is on the western boundary of the refuge, Calcasieu Lake on the eastern boundary.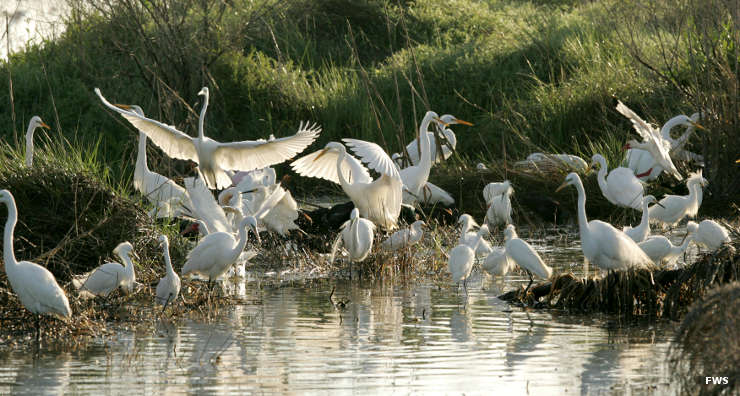 A flock of Great egrets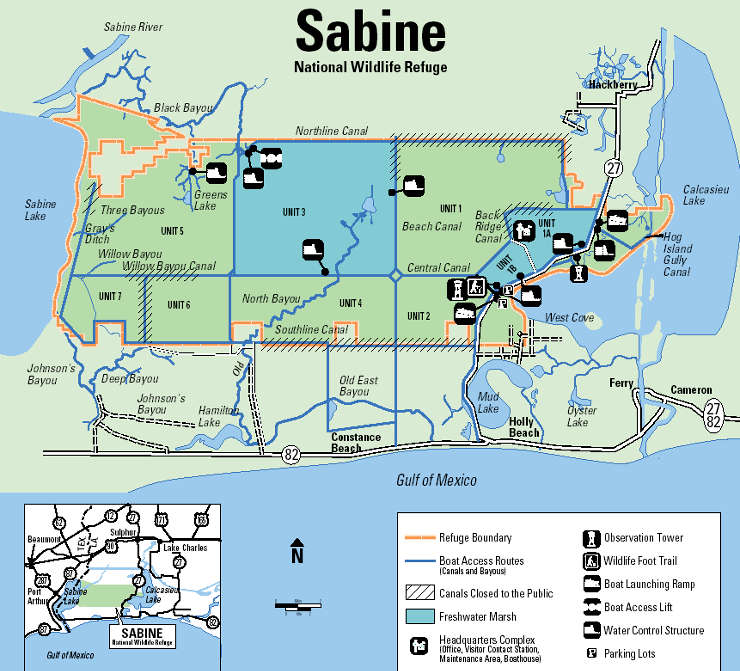 Sabine National Wildlife Refuge

Photos and map courtesy of the US Fish & Wildlife Service