Lacassine National Wildlife Refuge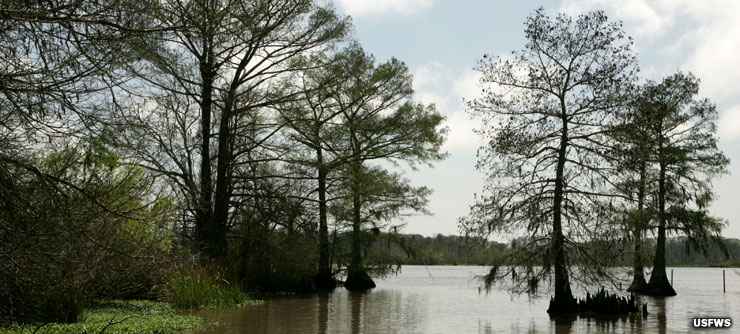 Lacassine National Wildlife Refuge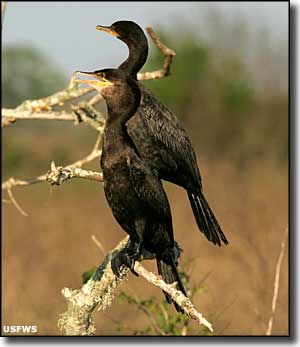 Lacassine National Wildlife Refuge is a nearly 35,000-acre property consisting mostly of freshwater marsh habitat. The jewel of the property is the Lacassine Pool, 16,000 acres of managed freshwater marsh. There's another 16,500 acres of natural freshwater marsh and open water plus 2,200 acres of grain fields, 350 acres of flooded cypress and gum trees with 350 acres of tallgrass prairie.
In season, there are huge numbers of migratory waterfowl, wading birds and shorebirds hanging out at Lacassine but there are also nesting colonies of egrets, roseate spoonbills and ibis all year round. You'll also find other indigenous species like mink, otter, raccoon, nutria and alligator on the property. You might also come across endangered species like peregrine falcons, bald eagles and Louisiana black bears.
Lacassine National Wildlife Refuge is at that place where the Central and Mississippi Flyways converge, leading to a wintering pintail population of close to 400,000 birds. For wintering ducks and geese, Lacassine NWR is one of the biggest destinations in the National Wildlife Refuge System.
There has been drilling for oil and gas on the property and mineral production is on-going, but there is also a designated wilderness on the Refuge covering some 3,345 acres between the Pipeline Canal and Lake Misere on the south side of the Refuge.
Lacassine National Wildlife Refuge tends to be open to the public from sunrise to sunset, every day of the year. Certain areas may be closed at different times of year for management purposes. Camping and campfires are not allowed on the property. There are no developed hiking trails on the Refuge so most hikers do their thing on the 30 miles of service roads and levees at Lacassine NWR. There are two public boat launches at Lacassine Pool, motors are allowed but must be 25 hp or less. Outside Lacassine Pool, motorized boats are not allowed. Airboats are never allowed. Because of the alligators, pets are not allowed (one of the big rules is "Don't feed the alligators!")
To get there: get off Interstate 10 at exit 64 (Jennings) and go south on Highway 26 to the junction with Highway 14 in Lake Arthur. Turn right on Highway 14 and go west for 7 miles to State Road 3056. Turn left and go south on SR 3056 for 4.5 miles. The Refuge office is at the end of the road.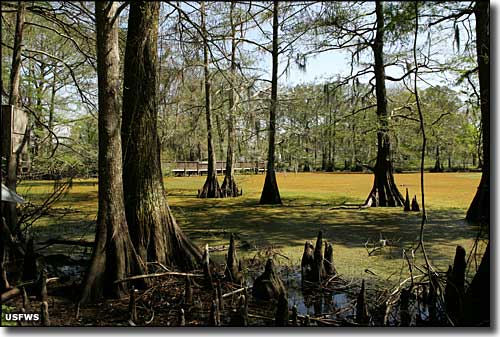 A cypress swamp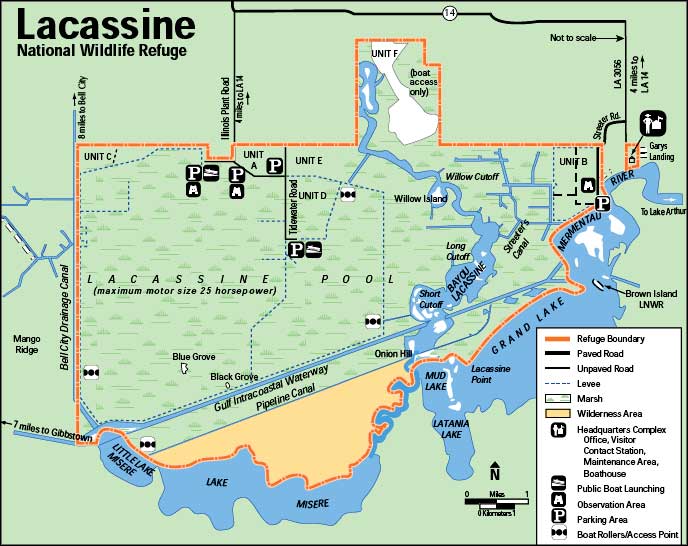 Lacassine National Wildlife Refuge

Photos of Lacassine NWR courtesy of Steve Hillebrand, US Fish & Wildlife Service
Map courtesy of the US Fish & Wildlife Service