Big Oaks National Wildlife Refuge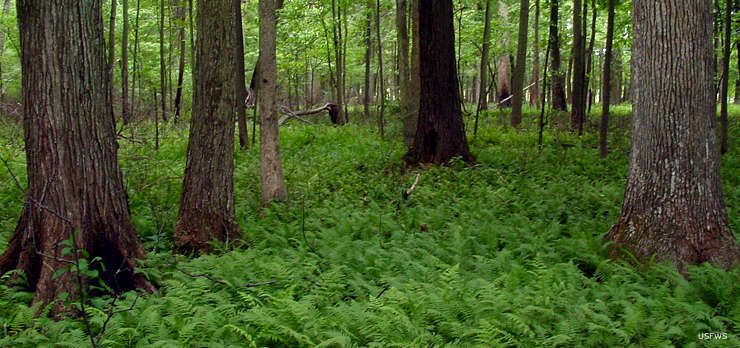 Big Oaks National Wildlife Refuge
Big Oaks National Wildlife Refuge is a 50,000-acre property in southeastern Indiana. As part of the site of the Jefferson Proving Grounds, a former munitions testing facility, there are sections of the property that are off-limits to the public. In addition, wannabe visitors must watch a safety video and sign an Acknowledgement of Danger before entering the refuge. The munitions testing was finally completely phased out in 1995 and Big Oaks National Wildlife Refuge was officially born in 2000 as an "overlay" refuge on US Army land. Technically, US Fish & Wildlife has a 25-year real estate permit on the land and title remains with the military. Big Oaks National Wildlife Refuge is north of the historic firing line of the munitions testing facility: the cost of cleaning up the mess south of that line is prohibitive.
The landscape is a mix of grassland, wetland and hardwood forest habitats on flats and gently rolling hills, leftovers from the days of the big glaciers. the name comes from several stands of old-growth oak on the property. More than 46 species of mammals and more than 200 species of birds have been documented on the property. Most visitors come to bird-watch, fish or hunt (wild turkey, white-tailed deer). The river otter, a state-listed threatened species, was reestablished on the refuge in 1996 and has been doing well since. A couple other Indiana-listed threatened species also make their homes on the refuge. Big Oaks NWR is also a designated Globally Important Bird Area.
Public use is allowed from mid-April through November, Mondays, Fridays and the second and fourth Saturdays of the month (except for Federal holidays). Hunters are not allowed to hunt alone, they must always be with a buddy. Fishing is allowed only on Big Timbers Lake, max number of boats on the lake: 30.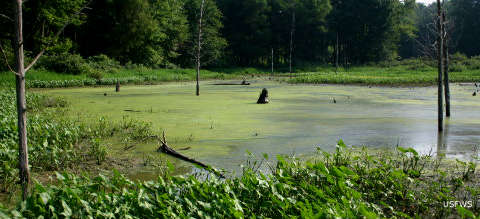 Wetland at Big Oaks National Wildlife Refuge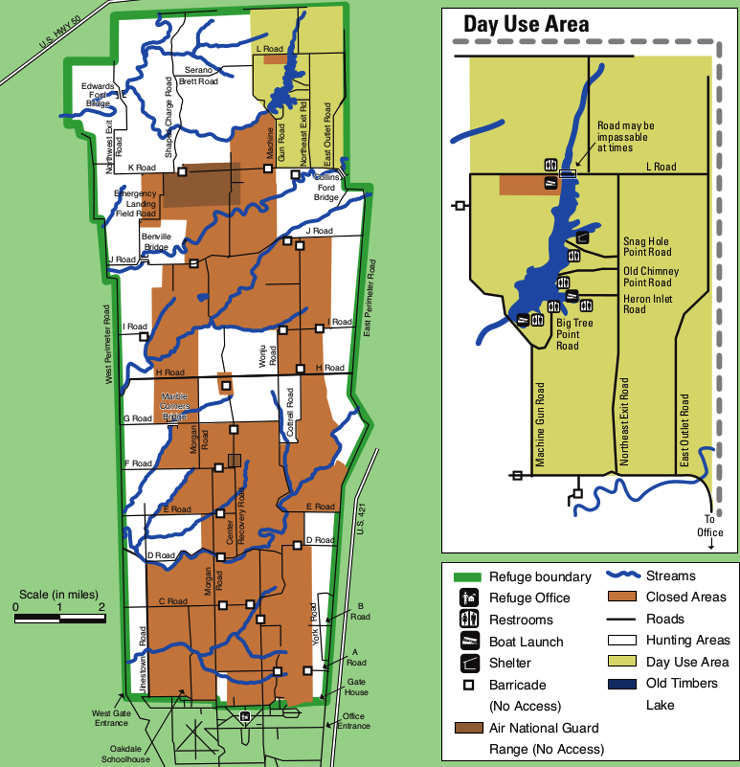 Big Oaks National Wildlife Refuge

Photos and map courtesy of the US Fish & Wildlife Service