White Pine Scenic Byway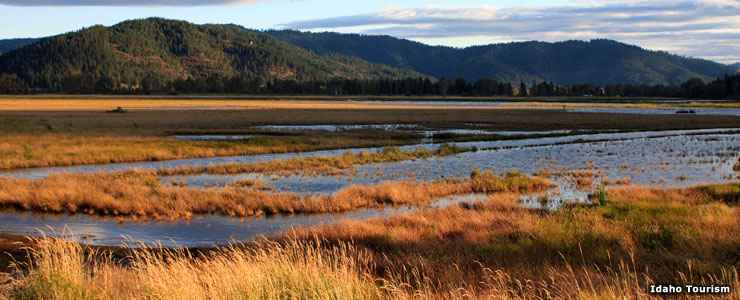 Wetlands along the White Pine Scenic Byway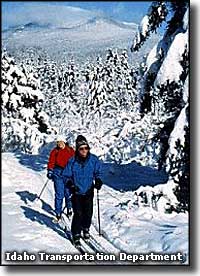 The northern terminus of the White Pine Scenic Byway is near the Old Mission of the Sacred Heart of the Coeur d'Alenes, a church built by Jesuit missionaries working with the Coeur d'Alene tribe in the 1840's. The Old Mission is probably the oldest building still standing in Idaho. 82 miles to the south, the southern terminus of the byway is at the junction of Idaho Highway 6 and US Highway 95 at Potlatch. Along the scenic byway you'll get great views of rivers, mountains, extensive forests and farmlands. You'll also be traveling through the largest stand of white pines in North America.
From Cataldo, the White Pine Scenic Byway follows Idaho Highway 3 through deep forest and along the banks of the lower Coeur d'Alene River to St. Maries. At St. Maries, the route crosses the St. Joe and St. Maries Rivers, then turns onto Idaho Highway 6 and wanders south through the St. Joe National Forest, over Palouse Summit and then down into Potlatch, former home of one of the world's largest sawmills.
In the northern part of the route, the road connects with Idaho Highway 97, also known as the Lake Coeur d'Alene Scenic Byway. At St. Maries, the route connects with the western end of the St. Joe River Scenic Byway.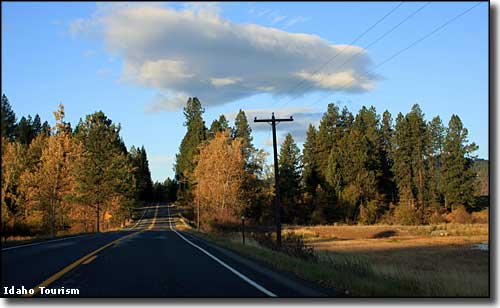 Another view on the White Pine Scenic Byway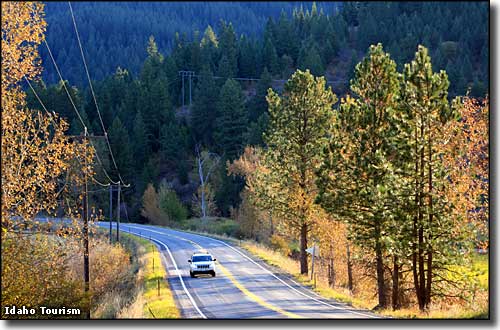 Late afternoon along the White Pine Scenic Byway
Photo of skiers at Palouse Divide courtesy of Idaho DOT
Other photos courtesy of the Idaho Department of Tourism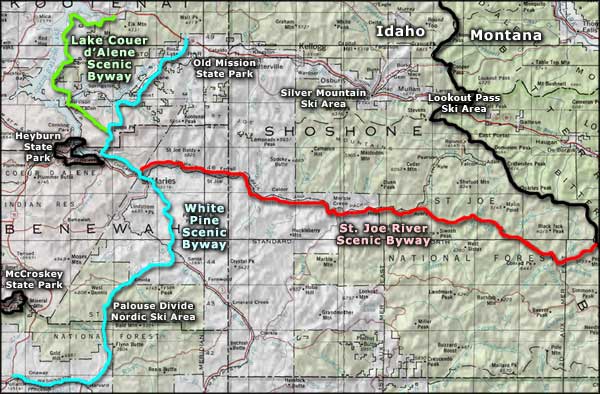 Related Pages
Map courtesy of National Geographic Topo!