The Ridge Scenic Highway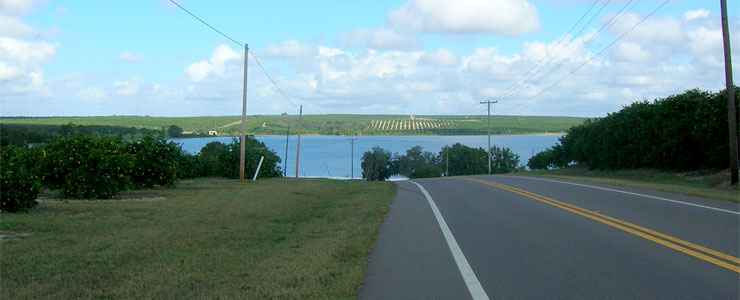 A view along The Ridge Scenic Highway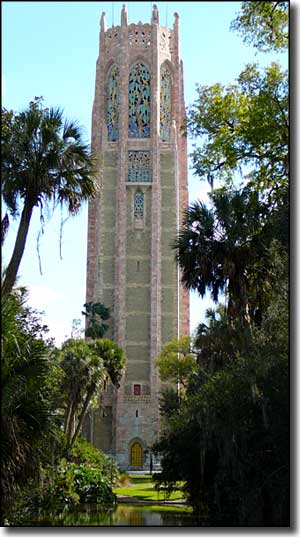 Bok Tower and Gardens
Traveling the 38.7-mile-long Ridge Scenic Highway offers a glimpse into the Florida of the early 1900's. This is central Florida: small historic communities and large agricultural areas. The route follows the course of Lake Wales Ridge with views of and access to natural areas, lakes and extensive groves of citrus trees. The entire route is along what is now State Road 17, from south of Frostproof to the intersection with US Highways 17 & 92 at Haines City.
You'll be driving through the centers of historic towns with names like Frostproof, Lake of the Hills, Dundee, Lake Wales, Highland Park and Haines City.
There are historic sites to explore and cultural facilities to check out along the whole route. This is also where you'll come across a couple units of the Lake Wales Ridge National Wildlife Refuge (although they are probably closed to the public to protect the last large remnants of the pine scrub habitat that used to cover this whole area of Florida).
Near Lake Wales you'll find Bok Tower and Gardens, built by Edward and Mary Louis Curtis Bok starting back in 1921. He was the editor of Ladies Home Journal and she the founder of Curtis Institute of Music in Philadelphia. They were wintering in the area and decided it might be a good idea to create a bird sanctuary at the highest point on Lake Wales Ridge (298' above sea level).
They hired Frederick Law Olmsted, Jr. to turn an arid sand hill into "a spot of beauty second to none in the country." It took more than 5 years, 1,000 live oaks, 100 sabal palms, thousands of other trees, 10,000 azaleas, hundreds of ferns and thousands of other flowering plants, bushes and wetlands flora to get the job done.
The finished product was dedicated by President Calvin Coolidge on February 1, 1929 and Edward Bok died the next year. He's buried at the foot of the famous carillon tower where you'll still hear music played on the bells of the carillon several times every day. I happened to visit during the Christmas season and it was different to be hearing Christmas carols floating through the air in the midst of all that greenery and still-flowering vegetation.
Most folks have seen the postcards from back in the day when they were trying to introduce flamingos to the property... but that didn't work out because the flamingos were used to warmer temperatures. These days you might come across swans (in season) near the reflection pool.
Bok Tower Gardens is a National Historic Landmark and is registered on the National Register of Historic Places.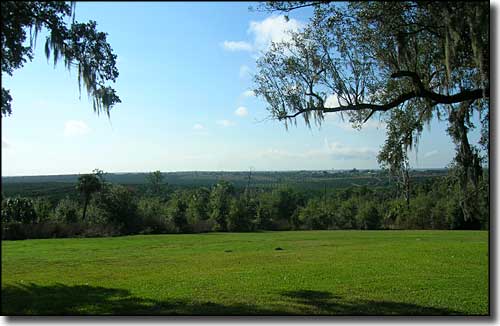 The view south from the grounds of Bok Tower and Gardens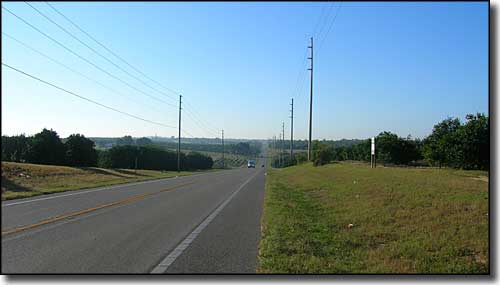 Another view along The Ridge Scenic Highway