Lake Pueblo State Park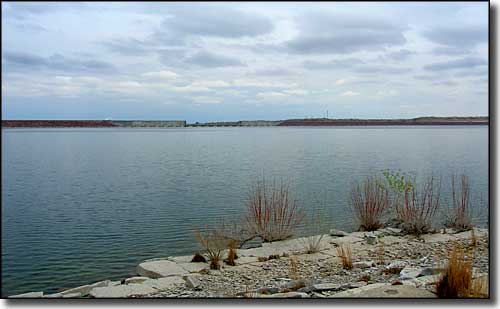 Pueblo Dam from the north shore of Lake Pueblo
Lying in an area of deep contrast, Lake Pueblo State Park is one of Colorado's most popular water sports parks. To the east, the high plains seem to stretch away forever while to the west, the Sangre de Cristo, Pikes Peak and Greenhorn mountain ranges provide a scenic alpine backdrop. The lake's irregular, 60+ mile shoreline is rimmed with limestone cliffs and buttes. At an elevation of 4,900' with 4,500 surface acres of water and almost 10,000 acres of land combined with the Lake Pueblo''s mild climate, this state park is a major year round recreation resource.
Lake Pueblo State Park offers 401 campsites to accommodate tents, pick-up campers, motor homes and trailers. The campgrounds at Yucca Flats, Prairie Ridge and Arkansas point offer modern toilets, showers, laundry facilities and electricity. The campgrounds at Kettle Creek and Juniper Breaks are primitive and feature vault restrooms with no running water.
Picnic sites are located throughout the park. There are also group picnic shelters near the Northshore Marina, the Southshore Marina and Rock Canyon. Each shelter can accommodate up to 110 people.
Swimming is permitted only at the swim beach at Rock Canyon (where there's also a 5-story water slide). Facilities there include a sand beach, grass picnic area, picnic tables, grills, showers, lockers, first aid station and snack bar. Lifeguards are on duty as posted but swimming is always at the risk of the individual. An additional fee is charged for entrance to the swim area.
There are miles of hiking/biking trails to explore, with many of these trails below the dam and leading into the City of Pueblo itself. The Arkansas Point Trail is a short hiking trail leading to bluffs that overlook the south side of the park. Independence Point is an overlook at the edge of Pueblo West that gives great views over Lake Pueblo State Park, the Arkansas River Valley and of the Wet Mountains to the southwest.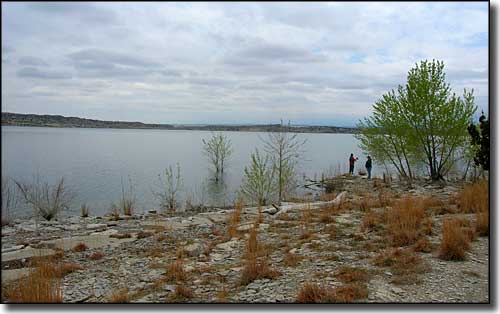 A couple folks trying their luck at Lake Pueblo State Park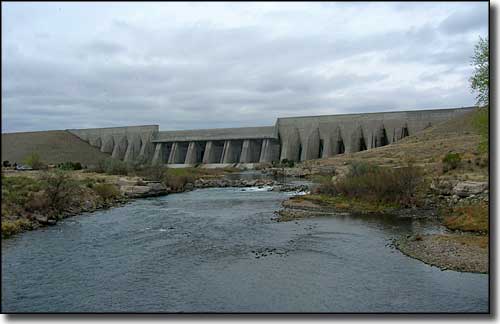 Pueblo Dam
Pueblo Dam (10,500 feet long and 200 feet high) is a major feature of the Frying Pan/Arkansas Project built by the US Bureau of Reclamation. The Project diverts water from the Colorado River Basin on the Western Slope through a tunnel under the Continental Divide to provide water for drinking, irrigation and recreation through southeastern Colorado and into Kansas.
Colorado State Parks manages almost 10,000 acres of land and 4,500 surface acres of water under a lease from the Bureau of Reclamation written in 1975. An additional 6,500 acres with a fish hatchery is adjacent to the park and is managed by the Colorado Division of Wildlife.
Boaters need to know that zebra mussels have been found at Lake Pueblo. Zebra mussels are an invasive, non-native creature that spreads quickly and causes significant harm to this environment where it has no natural enemies. Zebra mussels attach themselves to hard surfaces and clog engines and intakes, as well as water transport structures and pipes. Because of this problem, Colorado State Parks has implemented inspection procedures at a number of state parks to try to stop the further spread of zebra mussels. Don''t be surprised when your boat has to undergo inspection coming and going from Lake Pueblo State Park.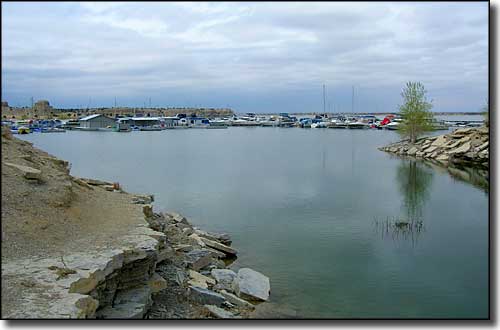 Lake Pueblo Southshore Marina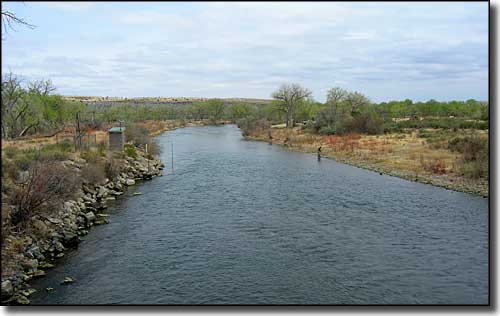 The Arkansas River below Pueblo Dam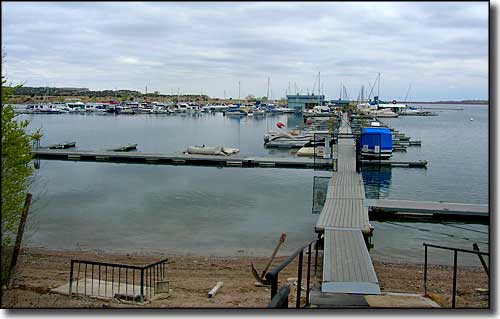 Northshore Marina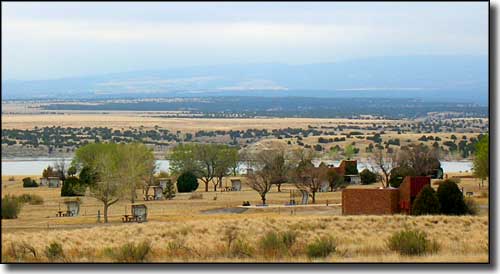 Northern Plains Campground