Denver, Colorado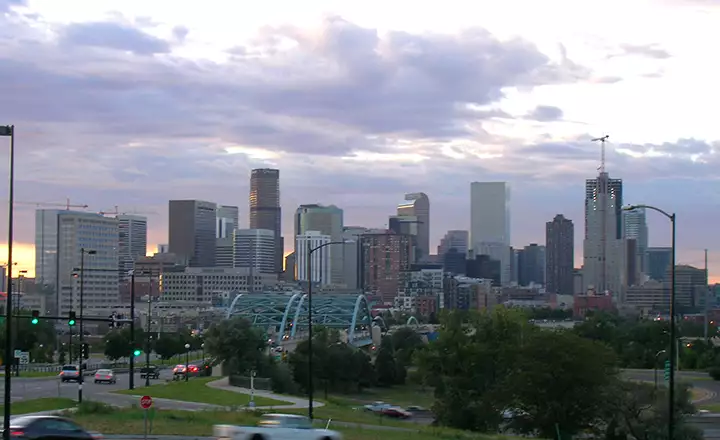 The Denver skyline at sunrise
Denver County is a consolidated city/county. It is famous as being "The Mile High City," and is the place I go to remind myself why I live so far out in the woods. Denver was named for James W. Denver, former Kansas Territorial Governor. Denver City & County contains 153.3 square miles of land and 1.6 square miles of water.
Denver is home to the Denver Broncos (NFL), Colorado Rockies (MLB), Denver Nuggets (NBA) and the Colorado Avalanche (NHL).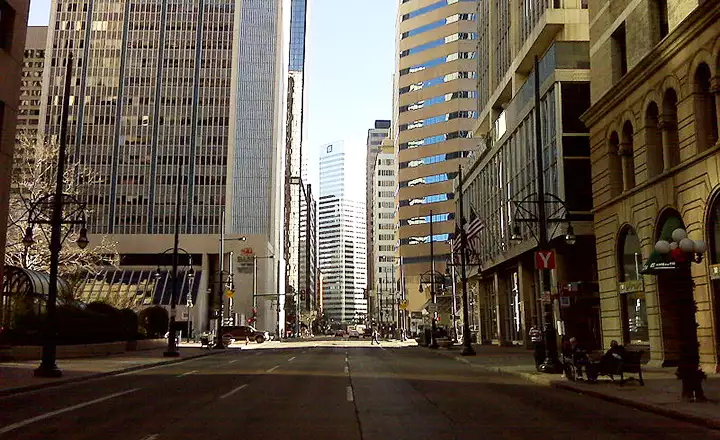 17th Street, Downtown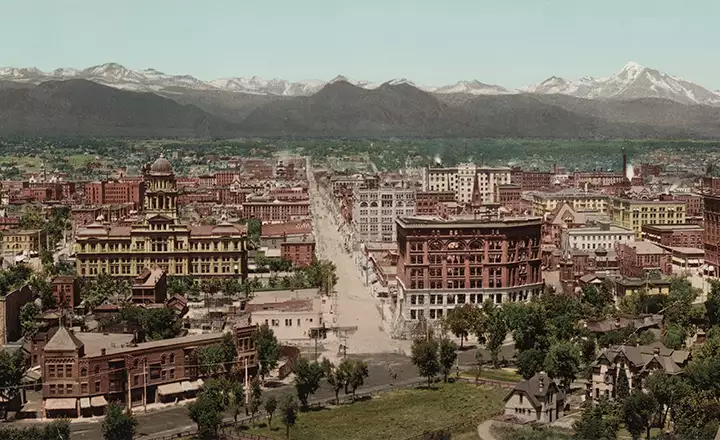 16th Street in 1898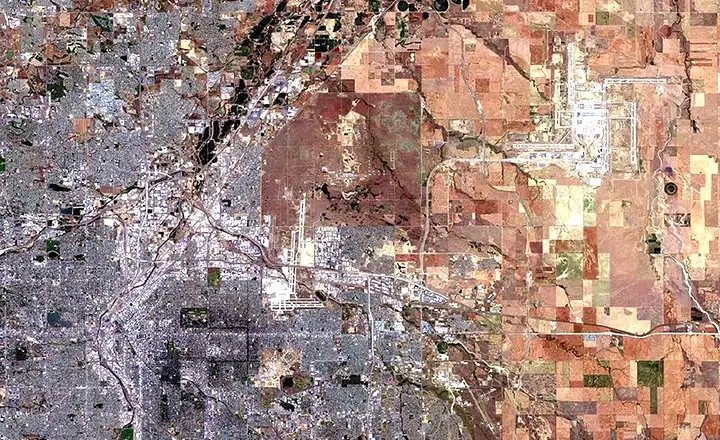 Denver from space, 1999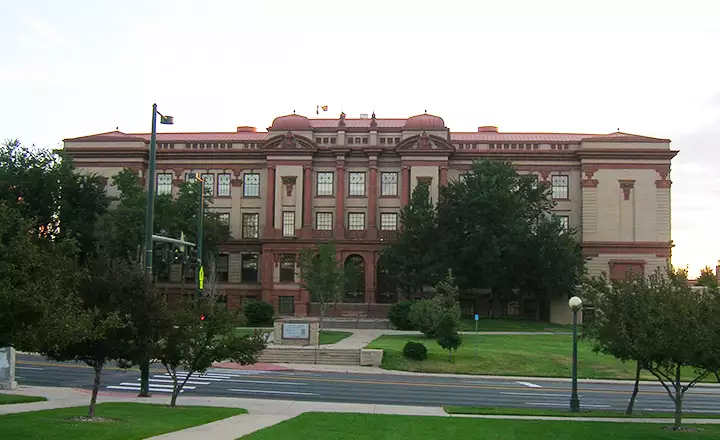 One of Denver's original high schools, Speer Boulevard, just northwest of downtown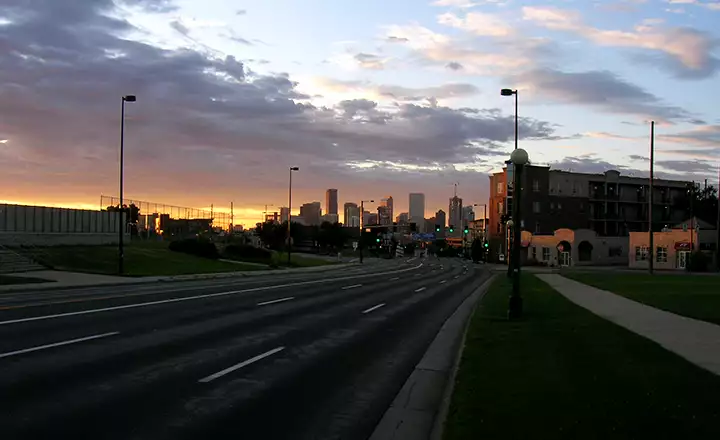 A view just before sunrise looking southwest on Speer Boulevard
Top and bottom 2 photos are courtesy of TheArmchairExplorer,
CCA-by-SA 4.0 License
Other photos are in the public domain.