Broomfield, Colorado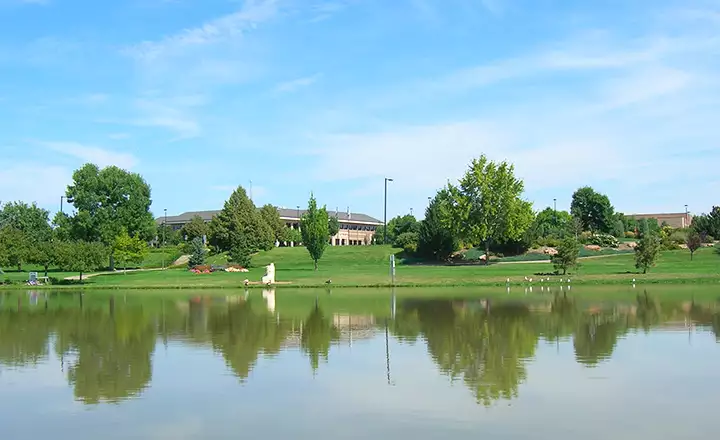 The "pond" in Broomfield's Civic Center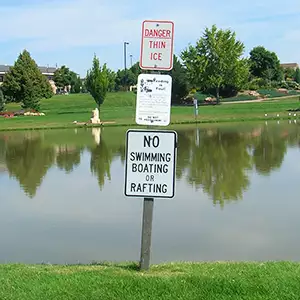 Broomfield County is a consolidated city/county on the northwest side of the Denver Metroplex. Broomfield County contains 27.1 square miles of land and 0.3 square miles of water.
The City of Broomfield was incorporated in 1961 while the Colorado Legislature didn't amend the Colorado State Constitution until 1998 to create the County of Bloomfield. A 3-year transition period followed and the consolidated City and County of Broomfield officially came into existence on November 15, 2001.
A major part of the impetus to create the city/county came from surrounding municipalities attempting to annex certain neighborhoods to increase their own tax bases. The residents of what is now Broomfield bought in when the city/county unveiled its future charter, which included dedicating large amounts of open space, constructing hiking and biking trails throughout the county and building plenty of recreational facilities to serve the residents, especially their children.
Today, Broomfield is a really nice mix of office complexes, retail centers, residential neighborhoods and agricultural/open areas.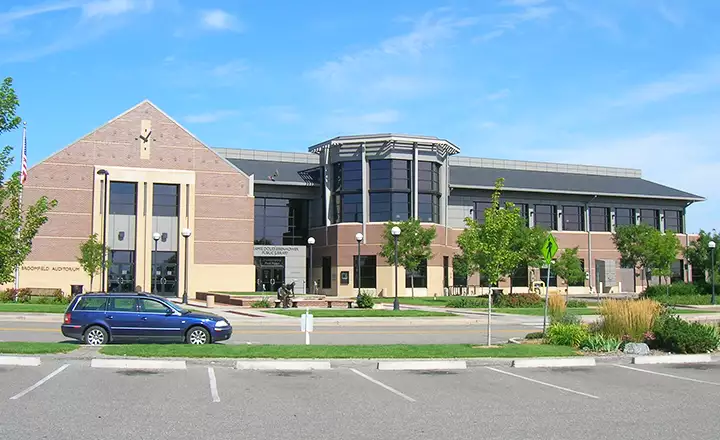 The Mamie Dowd Eisenhower Public Library in Broomfield's Civic Center area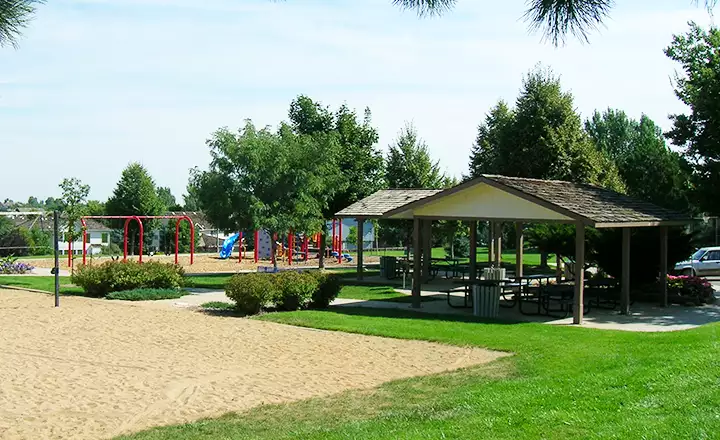 Overlook Park, a residential park in Broomfield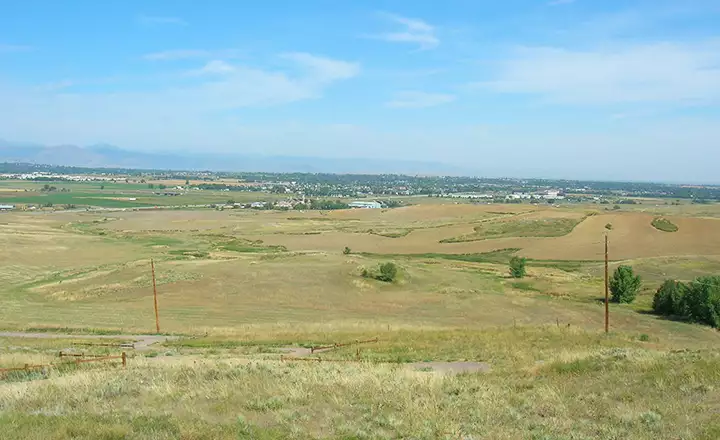 Open space, trails and hay fields in northwestern Broomfield