Salt River Bay National Historical Park and Ecological Preserve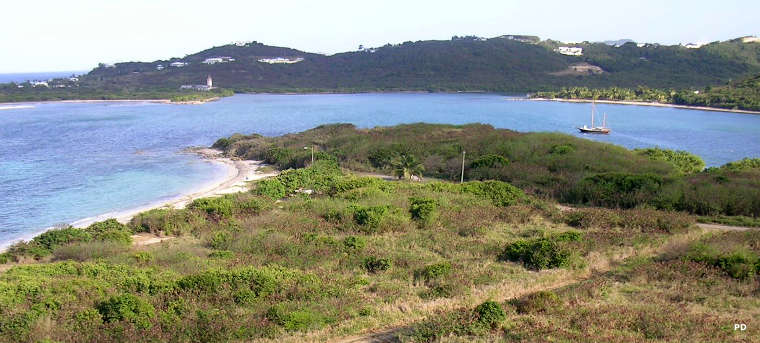 Salt River Bay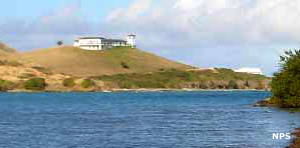 Salt River Bay
Salt River Bay National Historical Park and Ecological Preserve is a 1,015-acre property on the north shore of the island of St. Croix. Preserved on the property is the only known site where Christopher Columbus sent his men ashore in 1493 (Columbus Second Expedition) that is now upon US soil. Columbus' men, of course, started a shooting war, capturing numerous women and warriors from among the local indigenous people and carrying them back to Spain. The Spanish, though, didn't take possession of the island until about 1590 and it went through a succession of failed European occupations until a Danish corporation bought the island from the French in 1733.
Today's park also preserves and protects some of the last remaining mangrove forests in the Caribbean, extensive coral forests and a deep submarine canyon. On the surface of the land archaeologists have found artifacts dating as far back as 2,000 years. Salt River Bay is also the only site in the Virgin Islands where a Mesoamerican ball court has been found.
Entrance to the park is free. The visitor center is only open on Tuesdays and Thursdays, 9:30 am to 4 pm (or by appointment made 2 weeks in advance), from mid-November through June. Otherwise, information is available at the Christiansted National Historic Site in Christiansted, about 5 miles away.
Salt River Bay National Historical Park & Ecological Preserve
National Park Service

- c/o Christiansted National Historic Site
2100 Church Street #100

,

Christiansted

,

VI

00820
340-773-1460

Upper photo is in the public domain
Upper left photo courtesy of the National Park Service