El Yunque National Forest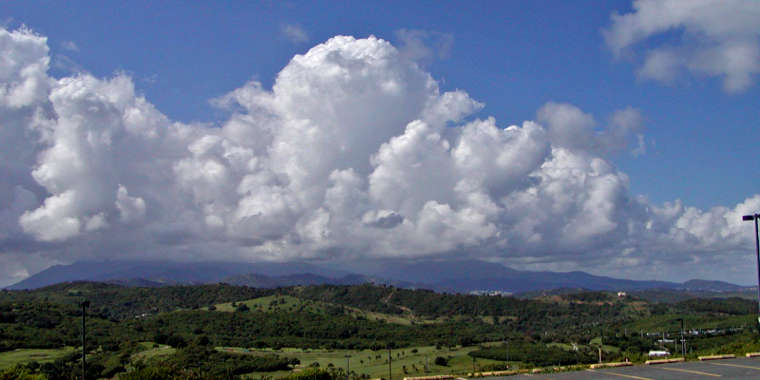 El Yunque National Forest from the east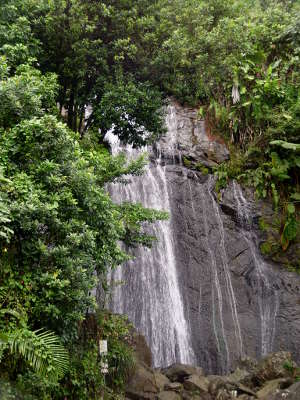 El Yunque National Forest began when King Alfonso XII of Spain designated the forest land as a reserve in 1876. It became the Luquillo Forest Reserve in 1903 and the Luquillo National Forest in 1906. At that time the property was surveyed at 65,950 acres in size. In 1935 the name was changed to Caribbean National Forest and then changed to El Yunque National Forest in 2007 (President George W. Bush using an Executive Proclamation). Today's forest includes 28,434 acres, of which 10,000 acres are included in El Toro Wilderness. El Yunque National Forest is also a UNESCO-designated Biosphere Reserve.
The forest is located on the western side of the Luquillo Mountains, about 25 miles southeast of San Juan. With an average of more than 240 inces of rain per year, the location makes El Yunque the only tropical rainforest in the National Forest System. The forest supports a large range of flora and fauna that vary greatly depending on the elevation. Most of the forest area grows tall trees and competition in the canopy severely limits growth possibilities on the ground below. Around 3,000 feet there is a dwarf forest, populated with species adapted to the high soil acidity and poor water runoff. Part of that adaptation makes trunks grow wider and shorter with fatter branches and fewer leaves: ideal habitat for the epiphytes that grow throughout the forest region but are especially concentrated in the dwarf forest area. There are more than 240 species of trees, more than 150 species of ferns and at least 50 species of orchids found in the forest. Among the list of plants are eight on the federal endangered list and 30 on the federal sensitive list. The endangered Puerto Rican boa, Elfin woods warbler, five species of small frogs, the Desmarest's fig-eating bat and the critically endangered Puerto Rican Amazon also inhabit the forest.
El Yunque National Forest is open daily from 7:30 am to 6:00 pm. There are no developed camping facilities on the property but dispersed camping in designated areas is allowed by permit only. Permits need to be requested at least two weeks in advance.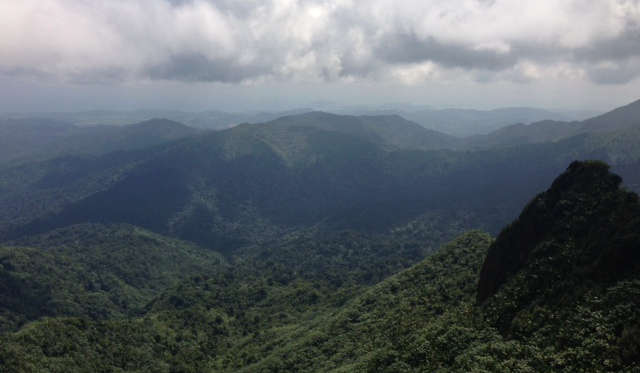 View from the summit of Pico El Yunque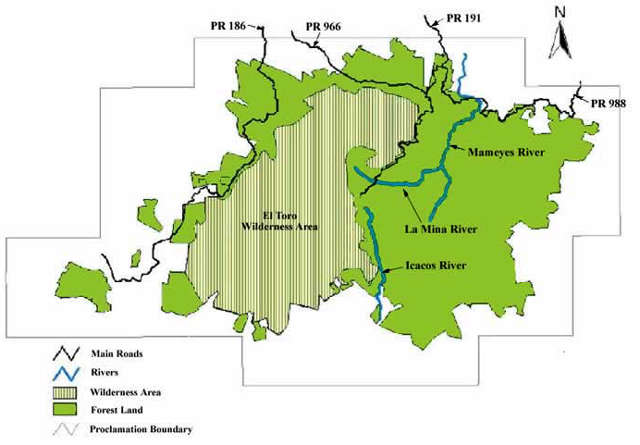 El Yunque National Forest
US Forest Service