Plumas National Forest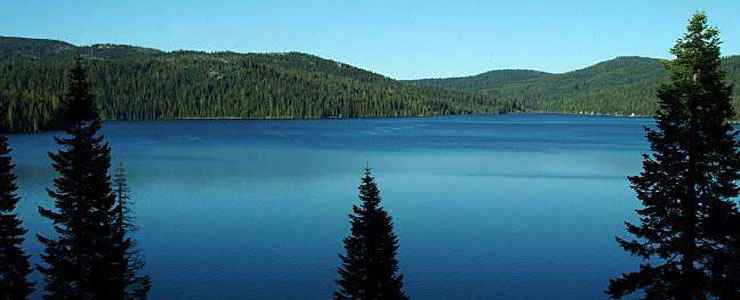 Bucks Lake, Plumas National Forest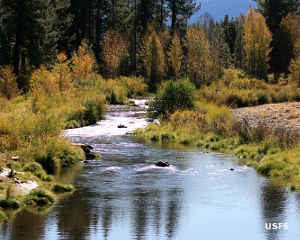 NorthFork, Feather River
Plumas National Forest contains about 1,146,000 acres in the Sierra Nevada Mountains north of Lake Tahoe and south of the Cascade Range. Lassen National Forest is to the north and northwest and Tahoe National Forest to the south. The forest offers visitors many streams and lakes, rich mountain valleys, deep river canyons, wildflower-strewn open meadows and high peaks. Among the major features of Plumas National Forest are the two spectacular canyons carved by the North and Middle Forks of the Feather River.
Elevations on Plumas National Forest range from about 2,000 feet in the Feather River Canyon to 7,017 feet at the summit of Spanish Peak. About 127,000 acres of Plumas National Forest is designated as old growth forest. In this part of the Sierras that means: Ponderosa pine, Jeffrey pine, white fir, Coast Douglas fir and red fir.
The Pacific Crest Trail spends about 75 miles of its 2,650-mile length on Plumas National Forest. Travelers on the trail are often treated to spectacular views of the forest to the east and north with Mount Lassen visible above everything else on clear days.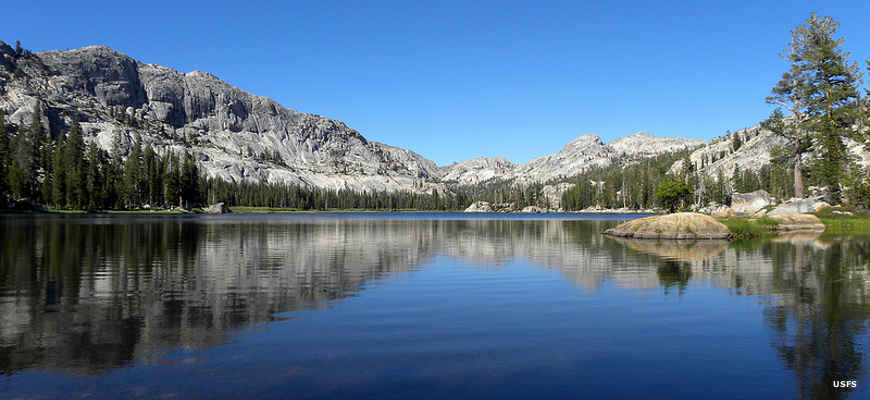 Upper Bucks Lake Wilderness

Photos courtesy of the US Forest Service