Hopper Mountain National Wildlife Refuge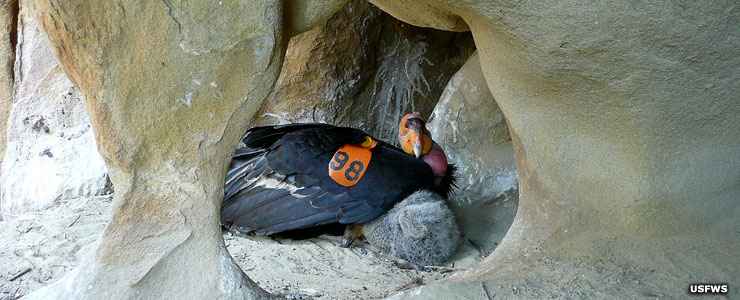 Condor and chick in nest cave, Hopper Mountain National Wildlife Refuge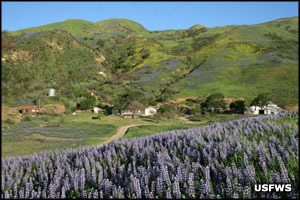 Hopper Mountain National Wildlife Refuge is a 2,471-acre property in Ventura County. The refuge was established in 1974 to protect habitat critical to the survival of the California condor. The original acquisition was 1,871 acres, another 600 acres was added in 1991. Immediately to the north is the Sespe Condor Sanctuary in Sespe Wilderness on Los Padres National Forest.
Hopper Mountain NWR is located in rugged mountainous terrain in the Coastal Ranges of southern California. The property offers large grasslands interspersed with California black walnut and oak groves and coastal sage scrub with dense chaparral on the steeper hillsides. There are a couple of natural springs that feed into about 110 acres of riparian habitat and a 3-acre freshwater marsh.
More than 130 species of mammals, reptiles and birds have been documented on the property, in addition to the more than 200 species of plants.
Because the refuge habitat is so critical to the condor recovery program and is a site where condors are released back into the wild, the refuge is closed to all public access. The one road that accesses the refuge passes across private land and that makes the road inaccessible to the public, too. The National Forest Service does maintain an observation point across the forest boundary on the edge of the Sespe Condor Sanctuary.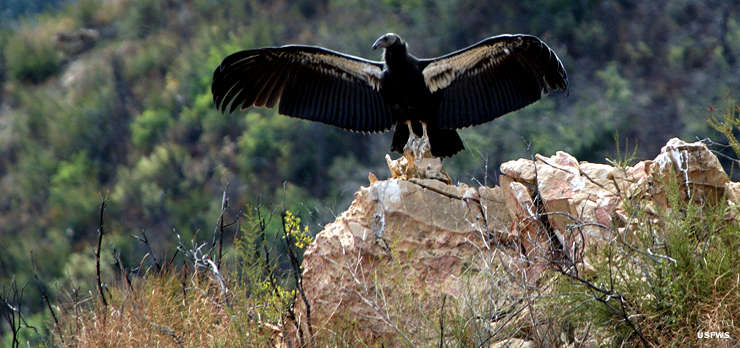 Condor at Hopper Mountain National Wildlife Refuge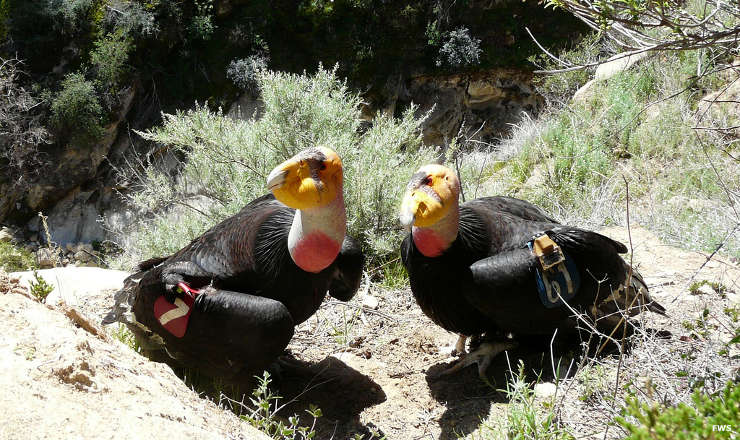 A pair of condors at Hopper Mountain NWR
Hopper Mountain National Wildlife Refuge

Upper left photo courtesy of Ivan Hartert, US Fish & Wildlife Service
Other photos courtesy of the US Fish & Wildlife Service