Signal Mountain Wilderness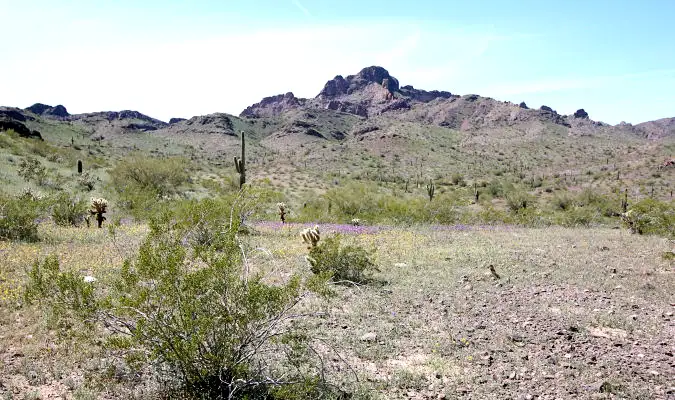 Signal Mountain, a volcanic plug in Signal Mountain Wilderness
Signal Mountain Wilderness is a 13,350-acre property located in southwestern Maricopa County about 18 miles northwest of Gila Bend. Signal Mountain Wilderness is separated from the much larger Woolsey Peak Wilderness by a 4WD jeep trail.
Signal Mountain itself (2,182') is a volcanic monolith that rises about 1,200 feet above the surrounding desert. The countryside around Signal Mountain offers steep-walled canyons, sharp and ragged volcanic peaks and large gently sloped bajadas cut by deep, narrow arroyos. The vegetation is a mix of giant saguaro, paloverde, creosote bush, ironwood, mesquite, acacia and bursage. If you're looking for wildlife, you might find desert bighorn sheep, mule deer, cougar, various raptors, desert songbirds and a few desert tortoise, in addition to the usual mix of reptiles, insects and arachnids.
To get there: follow jeep trails south from Agua Caliente Road. You'll definitely want high clearance and 4WD to get anywhere near the wilderness boundary.
7.5-minure Topo Maps: Woolsey Peak, Quail Springs Wash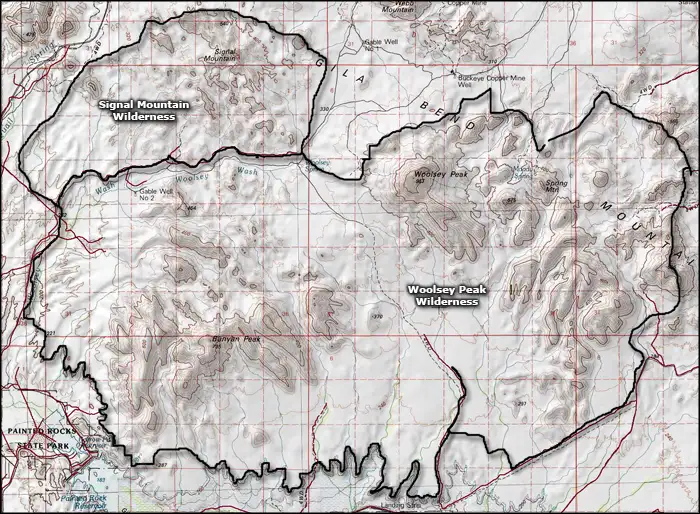 Signal Mountain Wilderness
Bureau of Land Management

- Lower Sonoran Field Office

Upper photo courtesy of the Bureau of Land Management
Map courtesy of National Geographic Topo!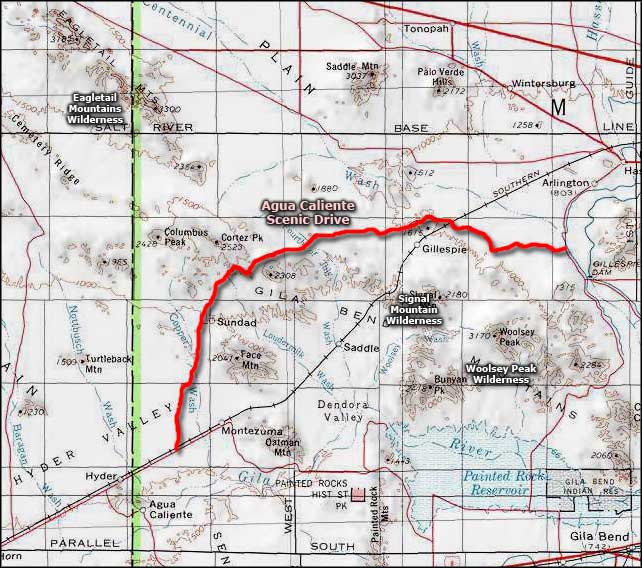 Related Pages
Map courtesy of National Geographic Topo!