Conecuh National Forest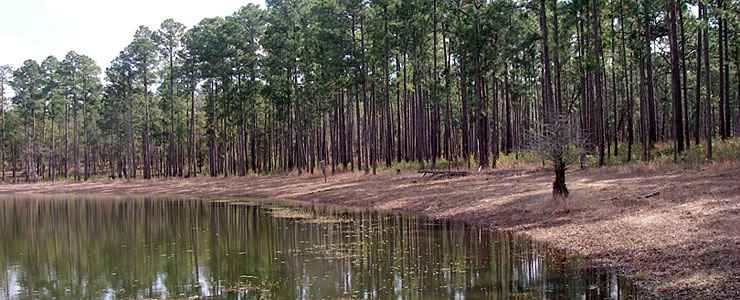 Ditch Pond, on Conecuh National Forest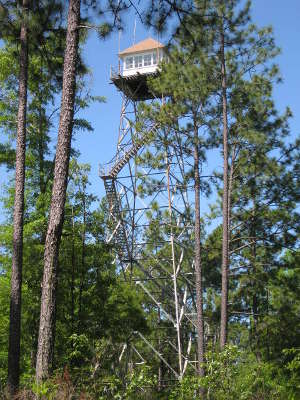 Conecuh National Forest straddles the Escambia-Covington County line in southern Alabama. When first established in 1936, Conecuh National Forest was composed of 54,177 acres of clear-cut and burned over land. Today, Conecuh National Forest contains some 83,861 acres of beautiful regrown forest on the hilly coastal plains in that area where Alabama meets the Florida Panhandle. Bordering Conecuh National Forest on the south is Florida's Blackwater State Forest. "Conecuh" seems to be of Muskogee Indian origin and means "land of cane."
The forest is a mix of longleaf pine, dogwood, cypress and upland scrub oak spread across rolling hills, hardwood swamps and pitcher plant bogs. The landscape is also cut by a labyrinth of winding creeks and cypress swamps/ponds. The land was clear-cut in the early 1930's by a lumber company that replanted the land with slash pine (slash pine grows faster than longleaf pine but doesn't make such a good neighborhood for the growth of many animals and birds, especially the endangered red-cockaded woodpecker that calls this area home).
The recreation sites are open year round as the climate in this part of Alabama tends to be very mild, except when the heat and humidity of summer arrives... Hiking is best in the winter, though, as the air is cooler and relatively free of bugs.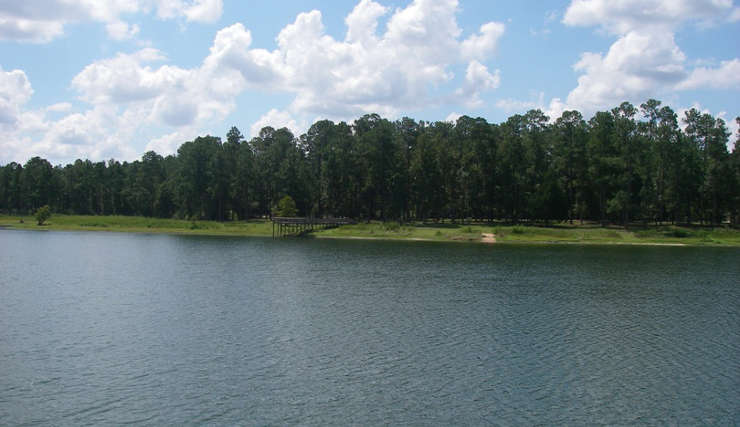 Open Pond Recreation Area
Conecuh National Forest
US Forest Service
Upper left photo courtesy of Wikipedia userid Gladebarrens,
CCA-by-SA 3.0 License
Other photos courtesy of the US Forest Service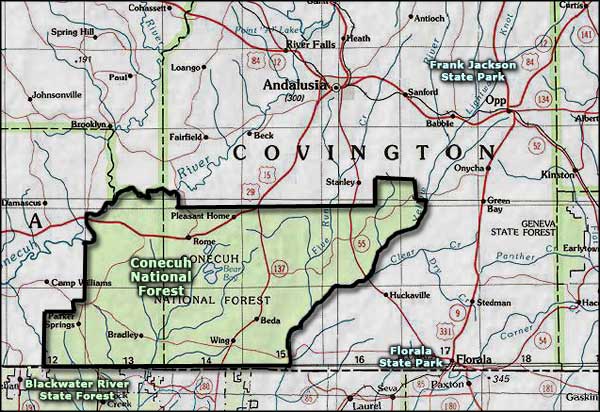 Related Pages
Area map courtesy of National Geographic Topo!