Black Belt Nature and Heritage Trail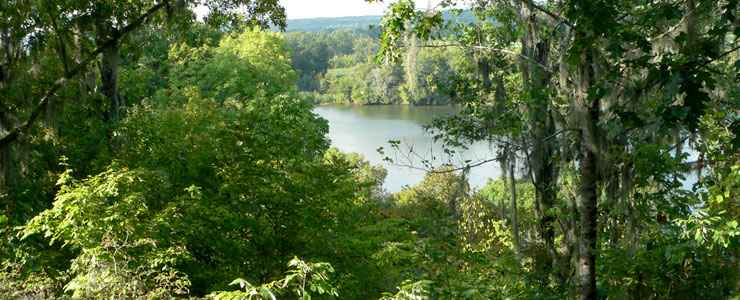 Holy Ground Battlefield Park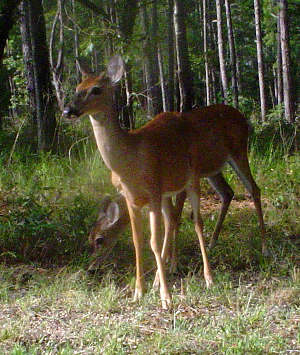 In Tuskegee National Forest
The Black Belt Nature and Heritage Trail is a fully-paved 210-mile route east/west across the center of Alabama. 500 years ago, this was home to the Mississippian people: a culture with large, settled towns that practiced intensive agriculture, elaborate religious rituals and built many monuments and ceremonial mounds. In those days, central Alabama was a huge prairie populated by vast herds of American bison. The Native Americans used the network of major rivers and tributaries as trade highways and sources of food. Then came Hernando De Soto and his horde of Spanish explorers. It took less than two centuries for the diseases the Spaniards unknowingly brought with them to almost completely depopulate the area. Settlements were abandoned and the Mississippian culture essentially vanished from the face of the Earth.
Fast forward to the 1800's and you'll find a few Anglo-Americans living in the Black Belt, surrounded by many Creeks and Choctaws who hunt the prairies and farm along the rivers. Starting in 1817, white farmers began to flood into central Alabama and in 1819, Alabama became a state. By 1839, nearly all the Creeks and Choctaws had been removed from the area and shipped off to Indian Territory (now known as Oklahoma). This is the time when cotton became the major cash crop, and slavery grew big, too. Then came the American Civil War. Blacks were freed, although they were extremely impoverished, had few basic rights and no political power. But this was also the time of the founding and growth of the Tuskegee Institute, the heydays of Booker T. Washington and George Washington Carver. Eventually, cattle, soybeans and paper mills replaced cotton as the big money-makers on Alabama's landscape. And eventually, decades of courageous effort and painful struggle brought about a new era of racial equality and harmony.
Today, you can easily spend a day exploring the Tuskegee Institute National Historic Site, the George Washington Carver Museum and the nearby Tuskegee Airmen National Historic Site. You can also stop in the Demopolis Historic District and learn about the travails of the Vine and Olive Colony, a group of French political exiles who originally thought the fruits and vegetables they brought with them from France would do well in the Deep South climate. All along the route of the Black Belt Nature and Heritage Trail are fine examples of antebellum architecture. You'll also find outstanding examples of cultural, societal and natural change throughout the region as the local folks have spent years working together to clean formerly polluted waterways, restore the environment, protect threatened and endangered species, preserve habitats, encourage wholesome recreational activities and promote sustainable practices of land use.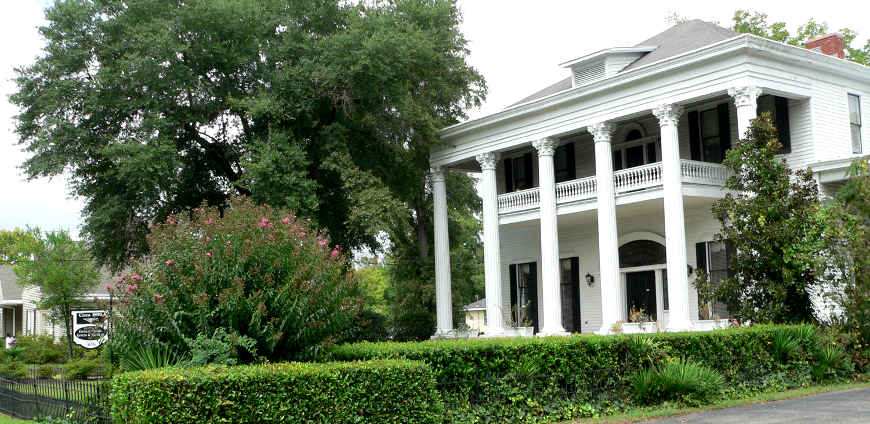 A stately Civil War-era home in Tuskegee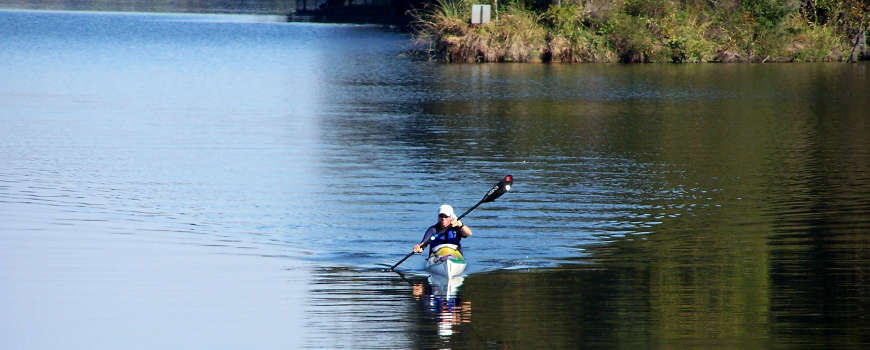 A lone kayaker on the Alabama Scenic River
Photo of kayaker on the Alabama Scenic River courtesy of Edward I. Lyon, Byways.org
Photo of the deer in the Tuskegee National Forest courtesy of the US Forest Service