Huston Park Wilderness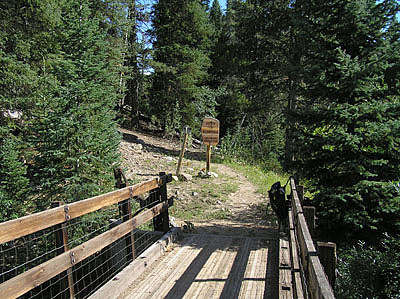 At the edge of Huston Park Wilderness
Huston Park Wilderness is comprised of some 30,588 acres in Medicine Bow National Forest. The property straddles the Continental Divide and about 46 miles of the Continental Divide National Scenic Trail are on the property. However, this section of the Continental Divide National Scenic Trail is not fully developed and is known locally as the Huston Park Trail. The route is marked with rock cairns and tree blazes, sort of (the blazes are mostly from the days when the trail was used as a stock trail and since the area got wilderness designation, the blazes have been disappearing in the "woodwork"). There are several side trails off that main trail but they also suffer from a lack of development and don't even have well-marked trailheads. The trails also tend to be pretty clear through the trees but once you emerge in one of the many meadows, the trails disappear in the grass.
Huston Park Wilderness contains numerous alpine bogs, open parks and brushy meadows. Most of the area is forested with stands of spruce, fir, lodgepole pine and aspen. Most of the streams are too small to make for good fishing but the streams that are large enough tend to carry good populations of rainbow, brook and brown trout. For those who look, these woods also have plenty of elk, mule deer, black bear, bobcat and mountain lion. The elk population is large enough that most humans who venture into these woods do so during the fall hunting season. Nowhere on the property will you find yourself above timberline.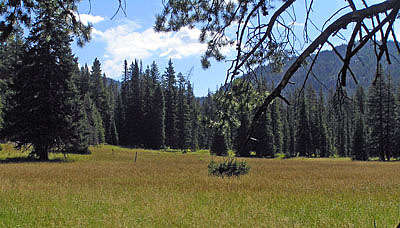 Typical scene in the Huston Park Wilderness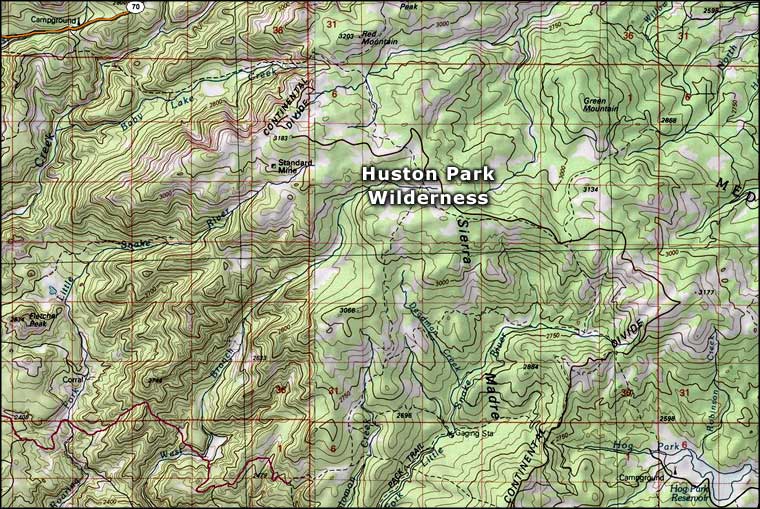 Huston Park Wilderness
US Forest Service

- Medicine Bow-Routt National Forests
Photos courtesy of the US Forest Service
Map courtesy of National Geographic Topo!