Ohio River Islands National Wildlife Refuge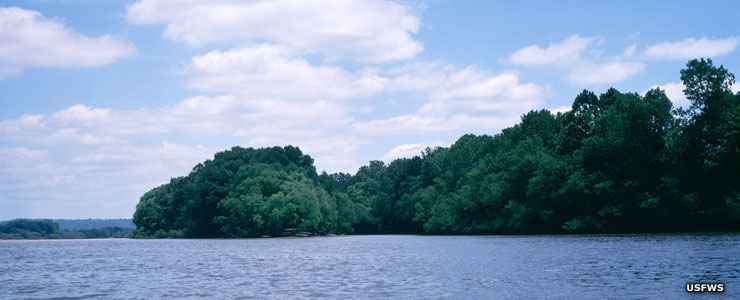 Ohio River Islands National Wildlife Refuge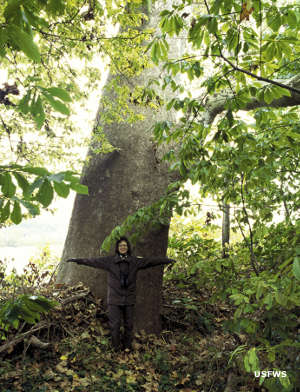 The Ohio River Islands National Wildlife Refuge consists of a series of islands stretched out along 362 miles of the Ohio River. In all, there are three mainland properties and 22 islands included in the 3,354-acre property. 85% of the NWR is located in West Virginia with a couple islands upstream in Pennsylvania and a couple downstream in Kentucky.
Prior to the arrival of the Euro-American hordes, the Ohio River valley was an area of heavy tree coverage: silver maples, giant sycamores, cottonwoods and other trees made up a mature bottomland hardwood forest. Over the years, these islands have been logged, farmed, mined for sand and gravel and drilled for oil and gas. The river has been polluted, over-fished and the underwater habitat so badly disturbed that two species of the 40-or-so species of locally-occurring freshwater mussels are now endangered. Even now, the river is lined with cities, factories and power plants, the river carrying fleets of coal barges and other freight with jet ski users skittering about. These islands are truly refuges for the wildlife, places where they can get away from all the hustle and hubbub. And life on the islands is improving as the US Fish & Wildlife Service works to return the island habitats to their once great splendor and diversity. Some islands offer stands of old growth trees, others still have small wetlands areas. FWS is allowing the forest to regrow and planting native trees in open areas. At the same time, they are working to eradicate invasive non-native species like mile-a-minute, multi-flora rose and Japanese knotweed.
The Ohio River Islands National Wildlife Refuge is also looking to acquire additional mainland properties with an eye to preserving/enhancing shallow-water feeding areas for wading birds and wintering waterfowl. There is also a project underway to increase and improve habitat for the endangered freshwater mussel species.
To get there: the Refuge Headquarters is located on Waverly Road near Williamstown, West Virginia. The Headquarters is open Monday through Friday, 8 am to 4:30 pm except for Federal holidays. Most of the rest of the refuge is accessible only by boat. Adjacent to St. Marys, West Virginia is Middle Island and that is the lone refuge island with a bridge leading on to it. Middle Island also offers a 1.5-mile nature trail and a 1.5-mile auto tour. For boaters there are brochures available at the Muskingum Island information sign that help folks get around the Muskingum Island self-guided boat tour.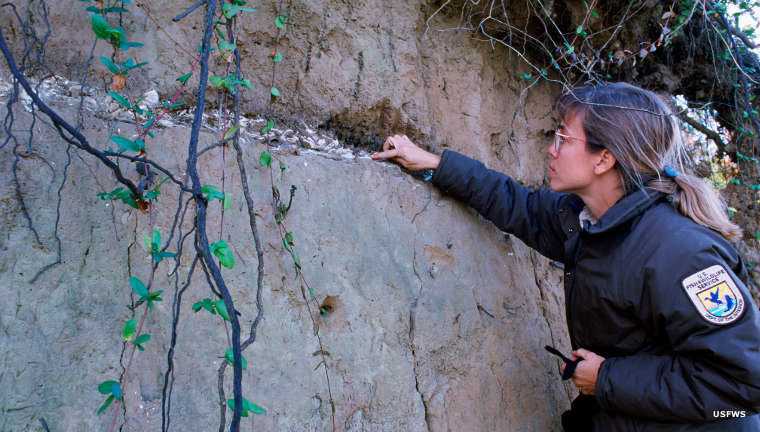 Investigating the layers of sediment deposition along the Ohio River Valley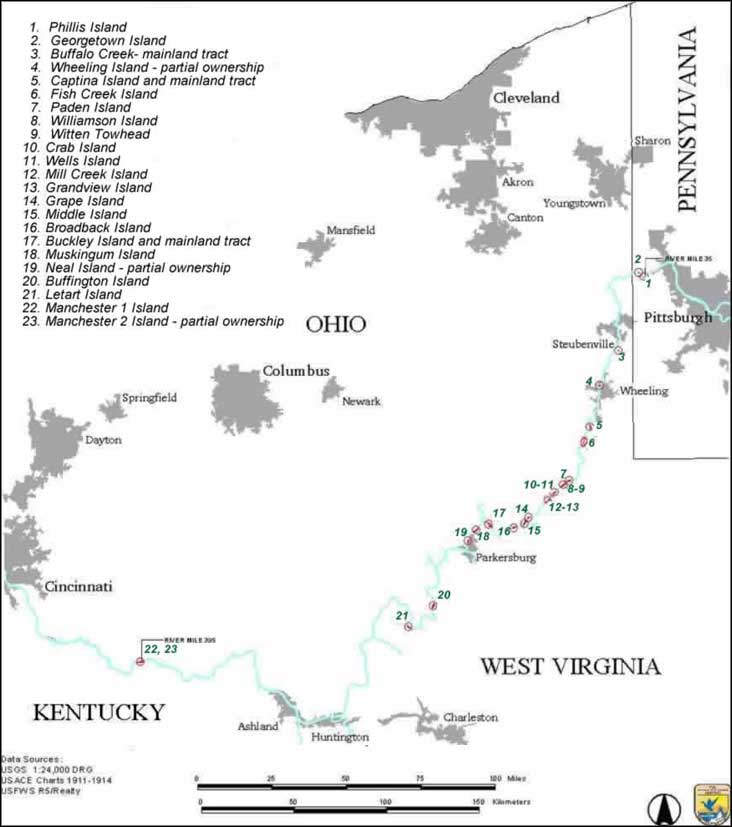 Ohio River Islands National Wildlife Refuge map
Ohio River Islands National Wildlife Refuge
US Fish & Wildlife Service
Upper photo courtesy of Craig Stihler, US Fish & Wildlife Service
Upper left and lower photos courtesy of John & Karen Hollingsworth, US Fish & Wildlife Service
Map courtesy of the US Fish & Wildlife Service