Gauley River National Recreation Area

Whitewater rafting in the Gauley River National Recreation Area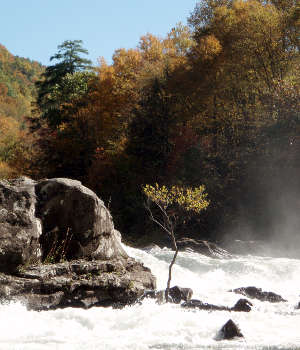 Gauleuy River National Recreation Area is an 11,507-acre property that runs along both sides of the Gauley River downstream from Summersville Dam for about 25 miles. The National Recreation Area also includes a 5.5-mile section of the Meadow River. It's that lower section along the Meadow River that is arguably the most difficult whitewater in West Virginia.
Access to the river is extremely limited. The only place where a vehicle can get reasonably close is at Summersville Dam. Once a boat is launched on the river from there, the boat is committed. Rafters have somehow divided the river into upper, middle and lower sections with Upper Gauley being a more difficult 9.8-mile run, Lower Gauley being an easier 11-mile run and Middle Gauley being a middle rated 5.5-mile run.
The park is open year-round and there are no entrance or user fees involved.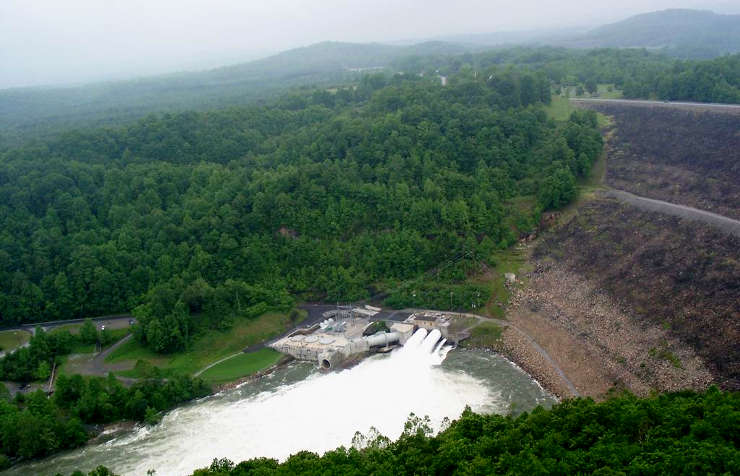 Summersville Dam at the upper end of the Gauley River National Recreation Area
Gauley River National Recreation Area
National Park Service
Upper and lower photos are in the public domain
Upper left photo courtesy of Wikipedia userid Wwkayaker22,
CCA-by-SA 3.0 License