Colonel Bob Wilderness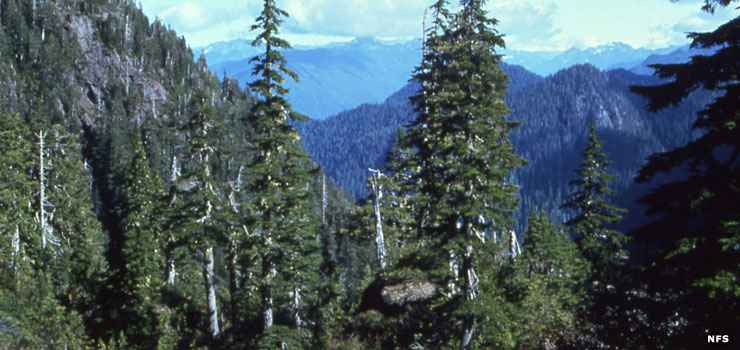 Colonel Bob Wilderness
Colonel Bob Wilderness is an 11,961-acre property in the southwest corner of Olympic National Forest. Immediately to the northeast is Olympic National Park.
Most of Colonel Bob Wilderness is above 1,500 feet but elevations range from about 300 feet in the bottom of Quinault Valley to 4,509 feet at the summit of an unnamed peak on the eastern boundary ( at 4,492 feet, Colonel Bob itself is the second highest peak in the wilderness).
The lower elevations tend to be moderately-to-heavily forested with stands of Pacific silver fir, Douglas fir, Sitka spruce, western hemlock and western red cedar. The upper slopes are more on the subalpine and alpine side of things with green meadows, rugged peaks and rock outcroppings. The whole area is in a temperate rain forest zone with more than 150 inches of precipitation per year. That makes for a lush understory of shrubs, mosses, ferns, lichens and wildflowers.
There are 12 miles of trails in Colonel Bob Wilderness, a lot of which don't allow stock animals because of the steepness of the routes. Hiking the trails also requires possession of a valid Northwest Forests Recreation Pass. The 14.5-mile round trip on the Colonel Bob Trail to the summit of Colonel Bob itself is very steep and strenuous with an elevation gain of 4,200 feet. The Pete's Creek Trail to the summit of Colonel Bob is an 8.25-mile round trip with 3,300 feet of elevation gain. There are no lakes or major rivers on the wilderness.
Most folks access Colonel Bob Wilderness via either the South Shore Quinault Lake Road on the north side of the wilderness or Forest Service Road 2204 which parallels the wilderness boundary on the southeast.
Upper photo courtesy of the US Forest Service