Manassas National Battlefield Park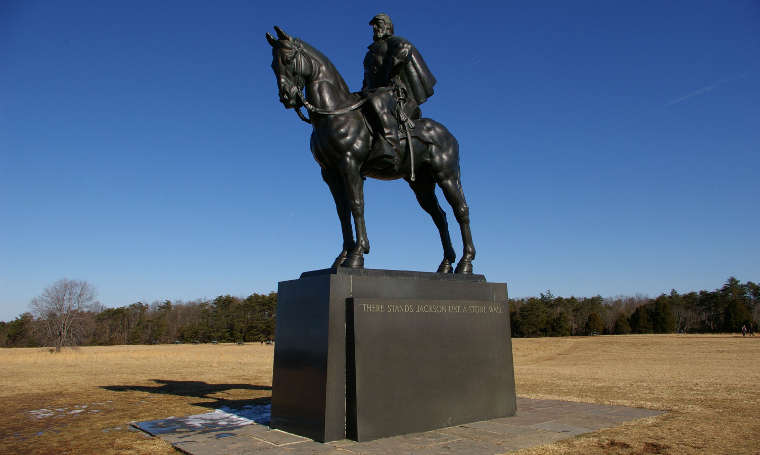 General Stonewall Jackson Memorial at Manassas National Battlefield Park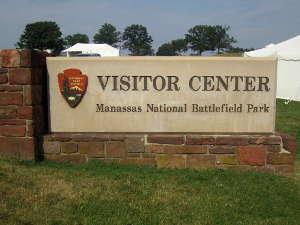 Manassas National Battlefield Park is a 5,073-acre property preserving the site of two major battles fought during the Civil War: the First and Second Battles of Bull Run (or First and Second Battles of Manassas if you like).
First Manassas (or Bull Run) was fought on July 21, 1861, and it served to inform the country the war wouldn't be over within a few weeks. Each side had about 18,000 troops on the lines but for both sides, those troops were poorly trained and poorly led. The battle was a Confederate victory and the Union Army retreat turned into a rout. It was at the First Battle of Bull Run that General Thomas Jackson earned his famous nickname "Stonewall."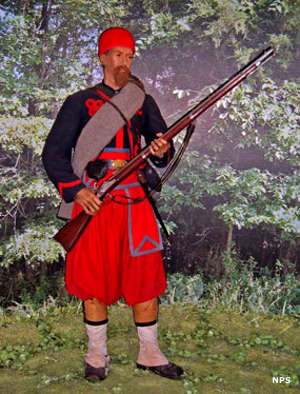 A New York Zouave soldier
Casualties during the battle were high on both sides but the Confederates did better. However, after the Union Army ran, the Confederates couldn't get organized for a march on Washington DC... That was observed by Prof. Thaddeus S. C. Lowe from the gas balloon Enterprise, the first time an aerial device was used to spy on enemy troops. His observations convinced President Abraham Lincoln to commission the construction of several more "military grade" balloons for observation purposes. It was also almost immediately after the battle that Abraham Lincoln signed paperwork authorizing the expansion of the Union Army by up to 500,000 recruits for up to three years.
The Second Battle of Bull Run (or Second Battle of Manassas) was fought between August 28 and August 30, 1862. The troop numbers on both sides was larger (62,000 Union v. 50,000 Confederate), as was the casualty count (10,000 Union, 8,300 Confederate). The fighting was so fierce that some Confederate troops ran out of ammunition and resorted to throwing rocks at the Union troops across the battle line. The Confederates won a decisive victory but failed to follow up on the opportunity to destroy the Union Army of Virginia. In the end, the Union Army retreated in an orderly fashion and were shortly merged into the Army of the Potomac.
At Manassas National Battlefield Park you have the opportunity to explore the landscape where so many fought and died, a setting where decisions were made that led to later military disasters for the Confederates. There are multiple ranger-led tours of the property but you can also hike the 5.4-mile First Manassas Loop Trail or the 6.2-mile Second Manassas Loop Trail. There's also the 1.1-mile Henry Hill Loop Trail.
The Henry Hill Visitor Center is open from 8:30 am to 5 pm daily, except for Christmas and Thanksgiving Days. The grounds of the park itself are open daily from dawn to dusk. Manassas National Battlefield Park is administered as a unit of the National Mall and Memorial Parks Complex.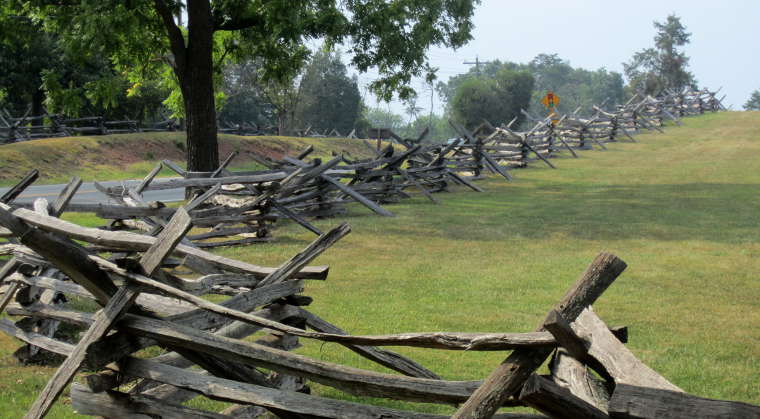 Period fencing at Manassas National Battlefield Park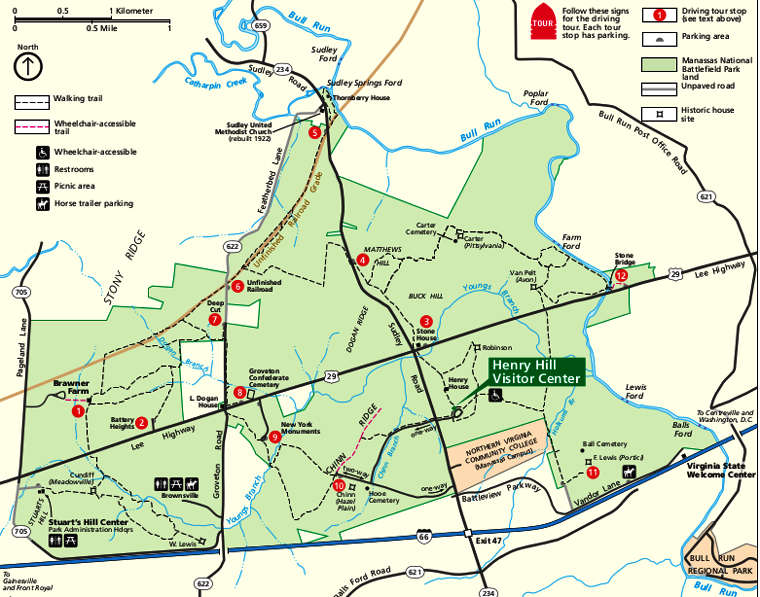 Manassas National Battlefield Park map
Manassas National Battlefield Park
National Park Service
Upper photo courtesy of Wikipedia userid MamaGeek,
CCA 3.0 License
Upper left and lower photos courtesy of Billy Hathorn,
CCA-by-SA 3.0 License
Map courtesy of the National Park Service