Deseret Peak Wilderness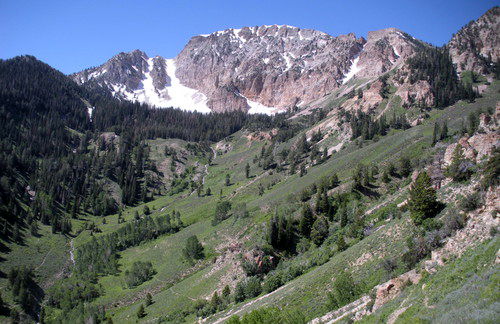 Deseret Peak
The 25,212-acre Deseret Peak Wilderness is located Uinta-Wasatch-Cache National Forest in the Stansbury Mountains southwest of Grantsville. This is a semi-arid wilderness on the edge of the Basin and Range ecosystem. Elevations range from about 6,000' to the summit of Deseret Peak's limestone escarpment at 11,031'. This is an area of extremely rugged terrain with many steep-walled canyons, rocky outcroppings and high peaks. The surrounding area is some of the driest countryside in Utah but in the Deseret Peak Wilderness you'll come across a few good springs and intermittent creeks. The north-facing slopes of the higher elevations are covered with stands of alpine fir, Douglas fir and aspen, with juniper, mountain brush, sagebrush and native grasses below.
The south end of the wilderness is against Vickory Mountain, the north end in the Pass Canyon drainage and the eastern boundary is along the Mack Canyon-Big Hollow Trail.
There are several trails that access Deseret Peak Wilderness but officially, only 5 trails that run for about 19 miles exist within the wilderness. Some of these trails are very rough and steep. From the summit of Deseret Peak is an incredible 360° view of west-central Utah. Most folks access the wilderness via the South Willow Canyon trail head. Access on the west is limited where the Skull Valley Indian Reservation abuts the wilderness boundary. Human traffic here is heaviest on weekends and during hunting seasons, although some folks come just to visit with the wild horses in Big Creek Canyon.
USGS Quads: Salt Mountain, North Willow, Deseret Peak East and Deseret Peak West.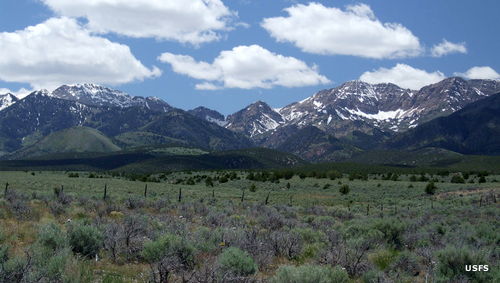 Deseret Peak from the northeast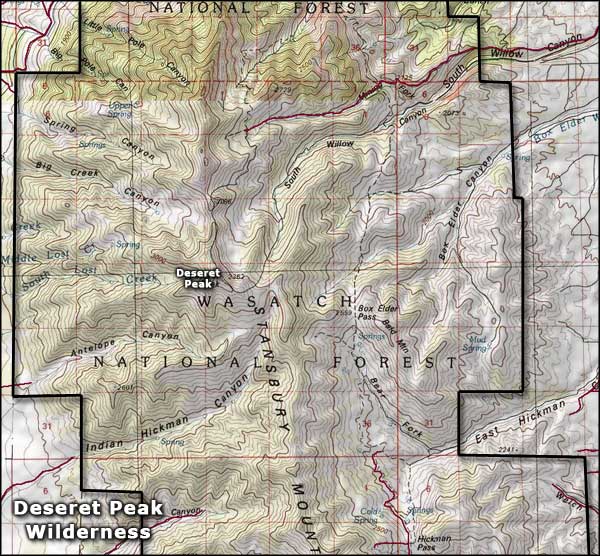 Deseret Peak Wilderness
US Forest Service

- Uinta-Wasartch-Cache National Forest
Upper photo courtesy of
Eric Will Hite
Lower photo courtesy of the US Forest Service
Map courtesy of National Geographic Topo!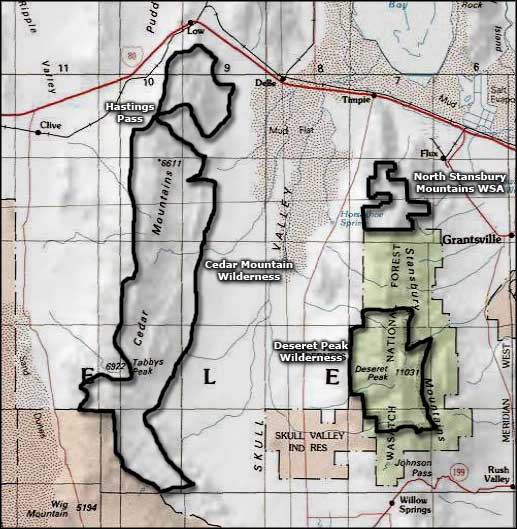 Related Pages
Map courtesy of National Geographic Topo!