San Antonio Missions National Historical Park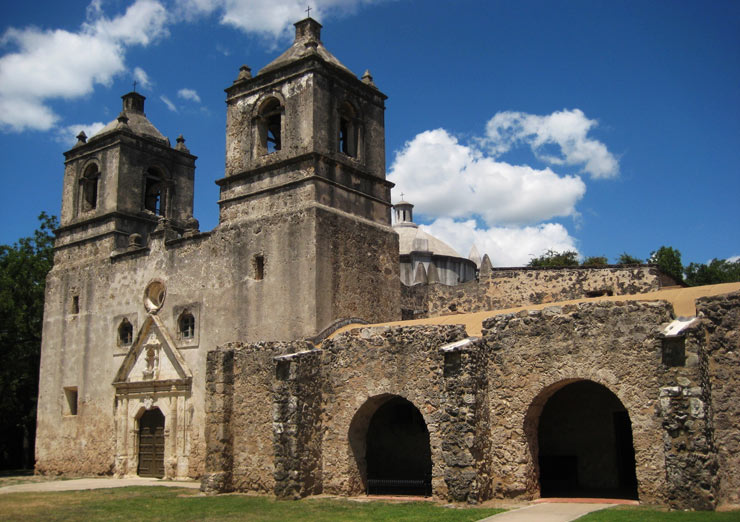 Mission Concepcion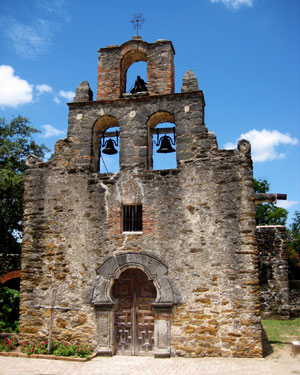 Mission Espada
Four of the five prominent Spanish missions in the San Antonio area are preserved as part of the San Antonio Missions National Historical Park. The sites were originally part of the Mission Parkway, a group of listings on the National Register of Historic Places that included 84 separate sites on the southern side of San Antonio, all along the San Antonio River. The San Antonio Missions National Historical Park was authorized by Congress in November 1978 and officially opened to the public on April 1, 1983. It's an interesting situation in that portions of the four missions are still owned by the Archdiocese of San Antonio and are still working parishes of the church. The four missions included in the National Historical Park are: Mission Concepcion, Mission San Jose, Mission San Juan and Mission Espada. The most famous mission, the Alamo, is owned by the State of Texas and is operated by the Daughters of the Republic of Texas. The Alamo is located in downtown San Antonio.
Mision Nuestra Señora de la Purisima Concepcion de Acuña was first established in East Texas, then moved to San Antonio in 1731. The best preserved of the Texas missions, it was fully renovated in 2009-10 and Sunday Mass is still celebrated regularly for the local community. Mision San Francisco de la Espada was first established near present-day Augusta in 1690, then moved to San Antonio in 1731. Mision San Jose y San Miguel de Aguayo was established in San Antonio in 1720. The church that still stands now was built in 1768 of limestone quarried nearby. The visitor center for the San Antonio Missions National historical park is located next to this church. Mision San Juan Capistrano was first established in 1716 in East Texas but moved to San Antonio in 1731. Also included in the park are two other sites listed on the National Register of Historic Places: the Espada Aqueduct and the Ethel Wilson Harris House (a property on the list more for its historical architecture than for its historical import as the house was built in 1956).
The units of San Antonio Missions NHP are open daily from 9 am to 5 pm except for Thanksgiving Day, Christmas Day and New Year's Day. There are no fees charges for entry or park activities during normal hours. For commercial photography, filming and other special uses you'll need to apply at the visitor center for a special use permit. There is a hike-and-bike trail along the San Antonio Riverwalk area that ties the four major sites together. The trail is not a loop so a round trip of the whole is about 16 miles. Drinking water is available at each of the missions but food is nearby at Missions San Jose and Concepcion only.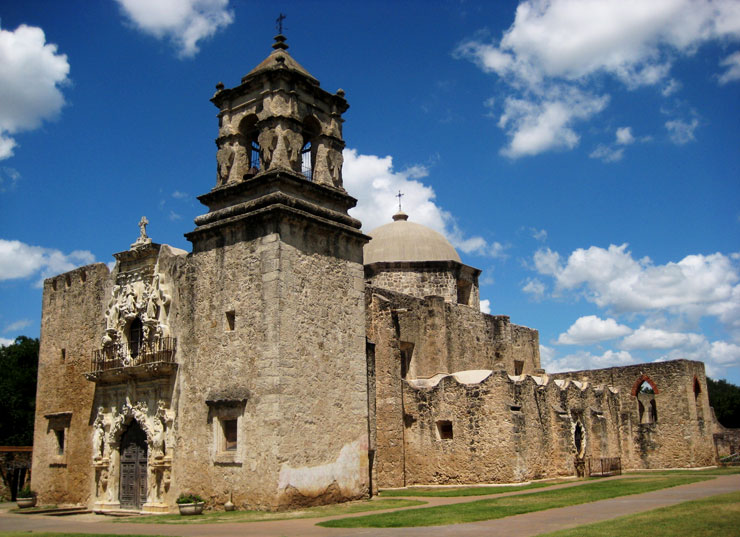 Mission San Jose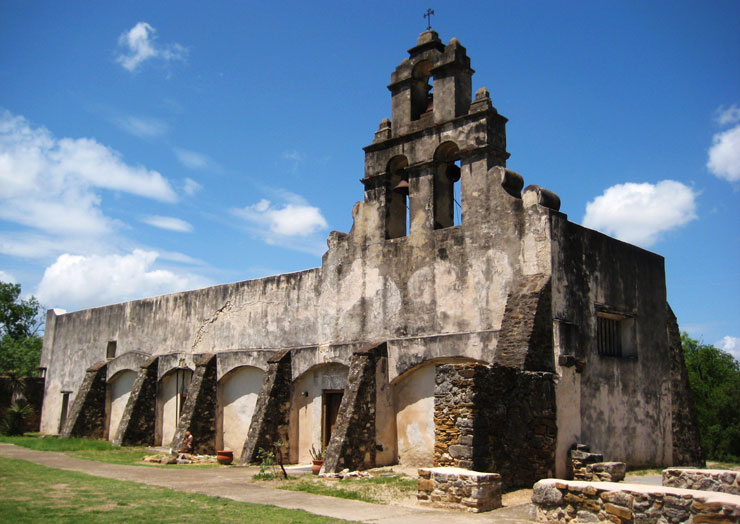 Mission San Juan Capistrano
San Antonio Missions National Historical Park