Rita Blanca National Grassland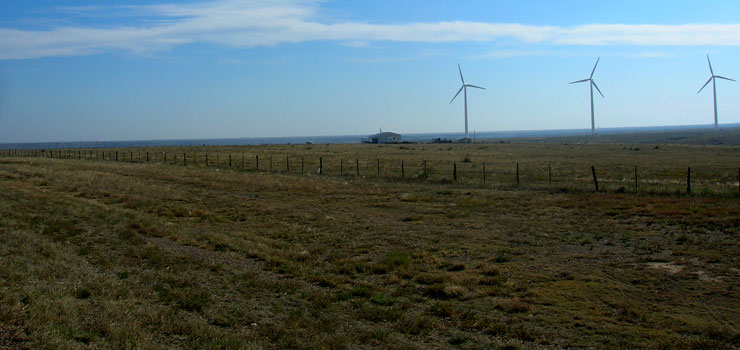 A view on Rita Blanca National Grassland
Rita Blanca National Grassland is a 92,989-acre property in the northern panhandle of Texas, spilling over into the panhandle of Oklahoma. The grassland is composed of numerous non-contiguous parcels scattered across the countryside. This is an area of extensive short-grass prairie on rolling hills.
Once upon a time the area was homesteaded but the Dust Bowl forced a lot of marginal operations out of business and a lot of land was abandoned. The Federal Government bought back a lot of that land and gave it into the care of the Soil Conservation Service for 20+ years. By the 1950's they had restored the property as best they could. Then it became a National Grassland. A large portion of the property is leased for grazing purposes, so the local ranchers get the use of the land for far less than what it would cost them if they owned it.
Rita Blanca National Grassland is administered by Cibola National Forest from an office in Albuquerque, New Mexico. The local ranger district office is in Clayton, New Mexico.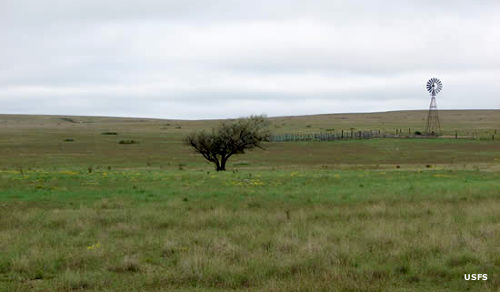 Another view on Rita Blanca National Grassland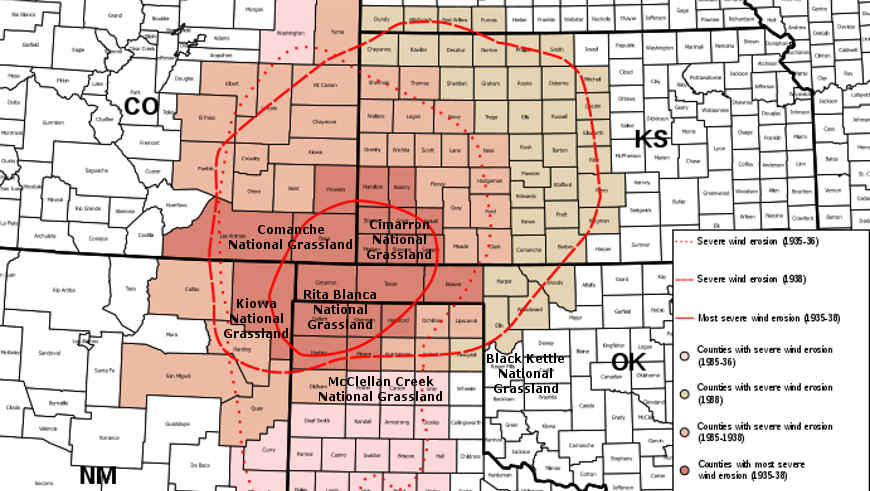 The heart of the Dust Bowl
Rita Blanca National Grassland
Cibola National Forest -

US Forest Service
Upper photo courtesy of TheArmchairExplorer,
CCA-by-SA 3.0 License
Lower photo and map courtesy of the US Forest Service