Angelina National Forest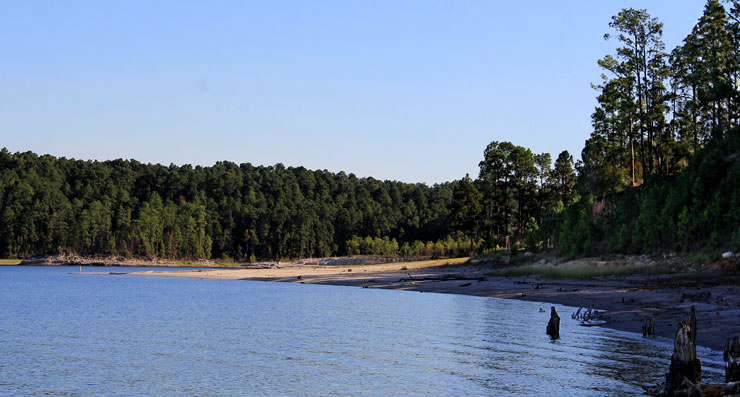 Sam Rayburn Reservoir, Angelina National Forest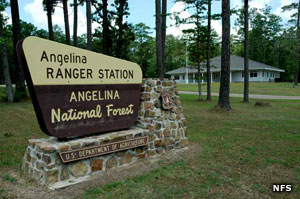 A 153,180-acre property, Angelina National Forest is one of the four National Forests located in Texas. The Forest is in East Texas, in the Neches River Basin and on the north and south shores of Sam Rayburn Reservoir. Like the other National Forests in Texas, the property is administered out of a single office in Lufkin, Texas. There is a local district office in Zavalla, Texas.
The southern portion of the forest is composed mainly of Longleaf pine while the northern portion contains much more Loblolly and Shortleaf pine. Among the game species found on the forest are white-tailed deer, wild turkey, squirrel, quail, woodcock, duck and dove. The forest also provides much-needed habitat for the threatened Bald Eagle and for the endangered Red-cockaded woodpecker. Archaeological evidence found on the property points to human habitation of the area beginning around 8,000 years ago and continuing steadily up to the present day.
Wilderness Areas
Turkey Hill Wilderness
Upland Island Wilderness
The Texas Legislature passed a resolution in 1934 urging the Federal Government to purchase land in East Texas to create National Forests there. Federal acquisition began in 1935.
Angelina National Forest
US Forest Service
Upper photo courtesy of Wikipedia userid Ricraider,
CCA-by-SA 3.0 License
Upper left photo courtesy of the US Forest Service