Howland Island National Wildlife Refuge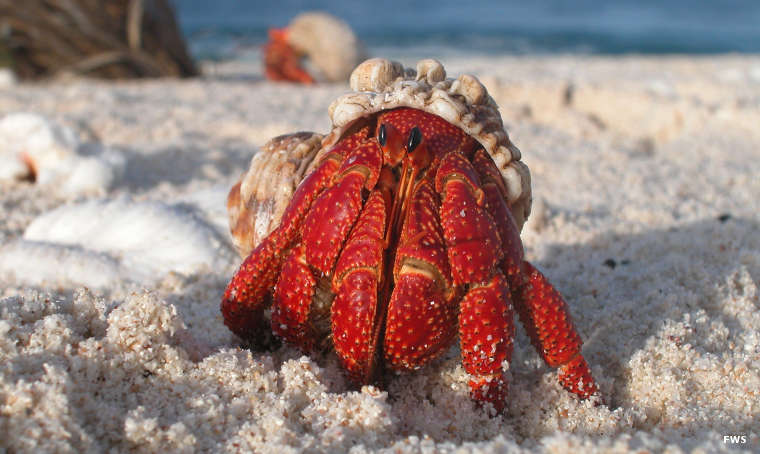 A hermit crab on the beach at Howland Island National Wildlife Refuge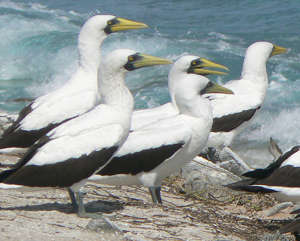 Masked boobies on the beach
Howland Island National Wildlife Refuge was established in 1974 and expanded in 2009, shortly after the Pacific Remote Islands Marine National Monument was established. Today, Howland Island NWR is comprised of some 410,999 acres, of which all but 648 acres is submerged: the boundary was established at 12 nautical miles off-shore from the island. The island is uninhabited and open by permit only. Located about 1,815 nautical miles southwest of Honolulu, the only way to get there is via an eight-day sail.
Howland Island was first discovered during the great whaling era and claimed for the US in 1857 under the Guano Act of 1856. Estimates say up to 100,000 tons of guano were removed from Howland before the mining stopped. Then the island was empty until 1935 when an attempt at settlement was made by a group of Hawaiians from the Kamehameha Schools. The colonization effort was made to support US claims to the property but the colonists were evacuated after the Japanese began bombing the island in December, 1941. The island was essentially empty after that until the Secretary of the Interior established Howland Island National Wildlife Refuge. The island is still empty but US Fish & Wildlife Service personnel visit every couple years.
Like nearby Baker Island, Howland is the summit of a volcanic seamount which drops off very steeply to the west. The equatorial subcurrent flows up against that slope and nutrient-rich water is forced upward into the sunlit zone where it fuels an explosion of marine life. Despite the global coral bleaching event of 1997-98 the reefs around Howland are in excellent shape with live coral covering more than 50% of the available shelf space and growing. The water around the island also sees lots of visitation by green sea turtles and Hawksbill turtles but none of them nest on the island.
Howland has had a past problem with rats and then cats that had been introduced to kill the rats. The last rat is supposed to have died around 1938, the last feral cat in 1986. Between the rats and the cats we have no way of knowing how many species of birds used the island before humans arrived but there have only been about 20 species recorded since 2000.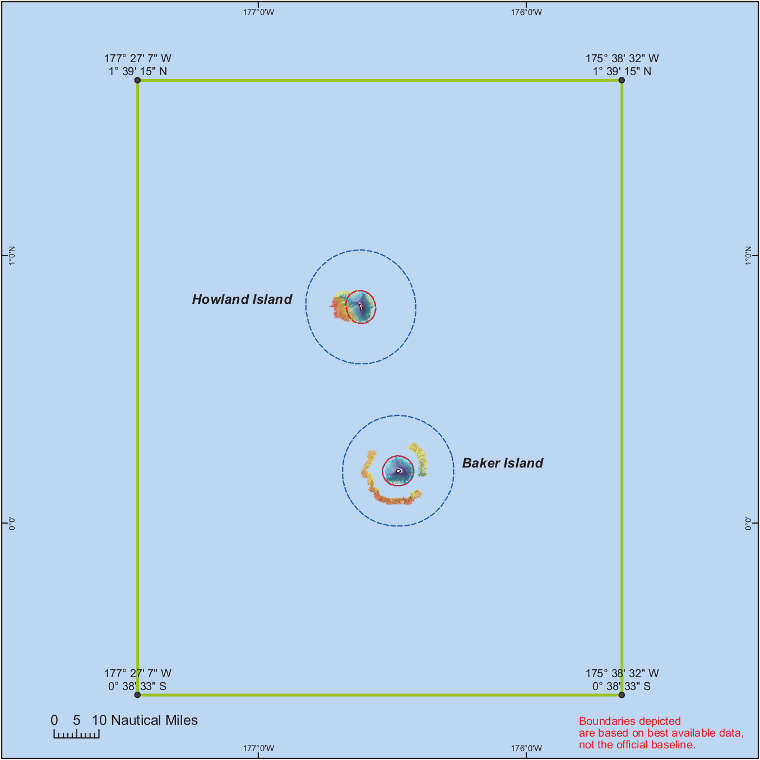 Howland Island National Wildlife Refuge
Pacific Reefs NWRC
Photos and map courtesy of the US Fish & Wildlife Service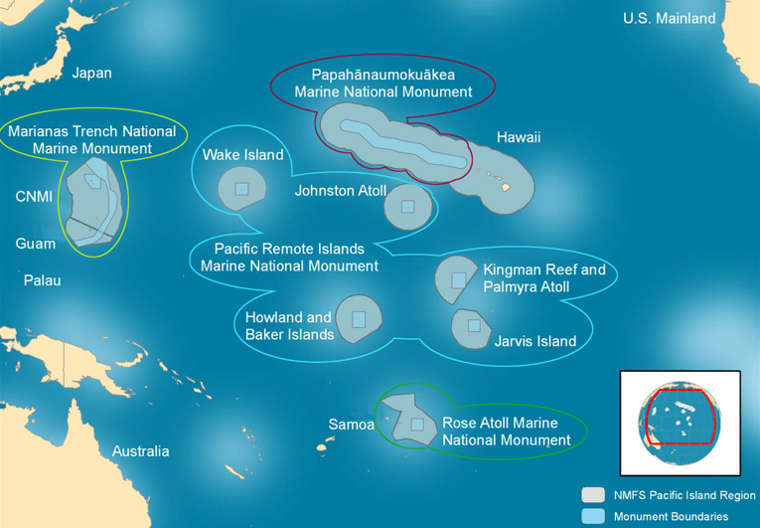 Pacific Remote Islands Marine National Monument map
Pacific Remote Islands Marine National Monument
Map courtesy of the US Fish & Wildlife Service