Ochoco National Forest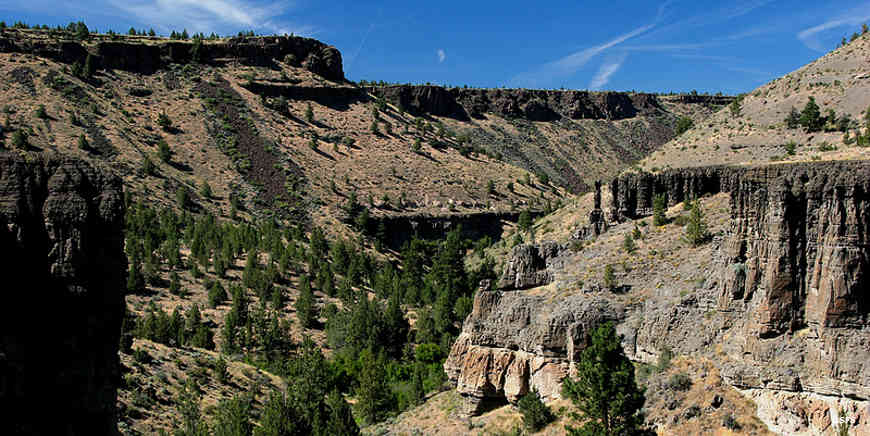 Alder Creek Canyon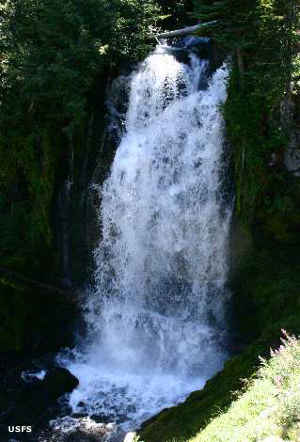 Bridge Creek Falls
Ochoco National Forest is an 845,498-acre property in central Oregon. Staff at Ochoco National Forest also manage Crooked River National Grassland. The Forest administers sections of the Maury and Ochoco Mountains, both part of the Blue Mountains physiographic province. The landscape has been shaped and formed by the same volcanic processes that formed the Columbia Plateau to the north. On the west, the Grassland drops into deep cut canyons that feed to the Deschutes River. On the other side of the river the Cascades begin their rise. It all makes for rugged landscapes with volcanic buttes and lots of rimrock.
Most of the Forest is drained by the Deschutes and Crooked Rivers while some of the Forest on the north side of the Ochoco Mountains drains into the John Day River. Lower elevations are vegetated with grasses, junipers and sagebrush. As the elevation rises it passes through large stands of Ponderosa pine into stands of Ponderosas mixed with western larch, Douglas firs and white firs. There are also a few stands of lodgepole pines in the highest points on the Forest.
Wilderness Areas
Black Canyon
Bridge Creek
Mill Creek
Biologists have found (or expect to find) about 375 species of reptiles, mammals, amphibians and birds in the Forest. There are also 15 species of game fish in the streams, ponds and reservoirs.
The Forest offers 27 developed campgrounds and hundreds of miles of hiking, mountain biking and horseback-riding trails. Dispersed camping is allowed everywhere it's not posted as long as you're nowhere near a developed campground.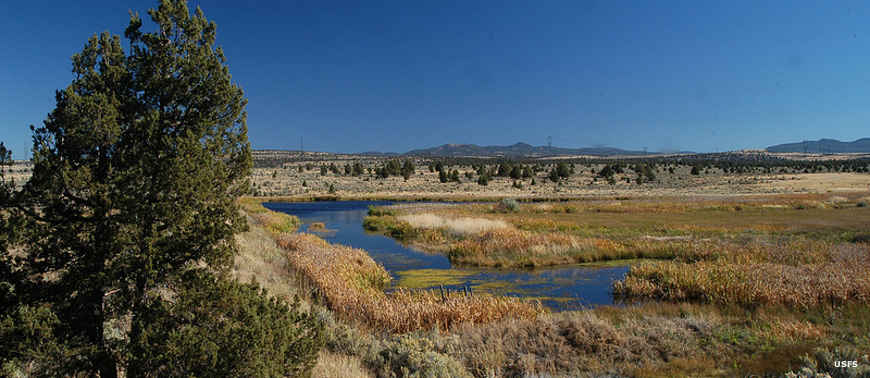 Rimrock Springs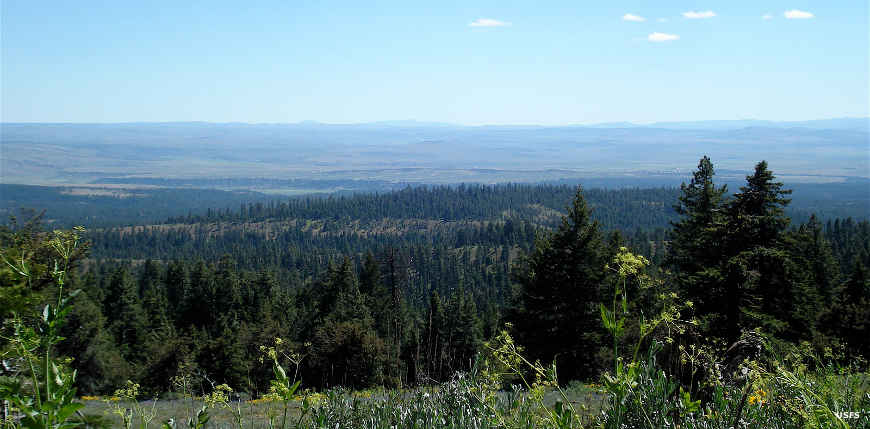 Black Canyon Wilderness

Photos courtesy of the US Forest Service