Crooked River National Grassland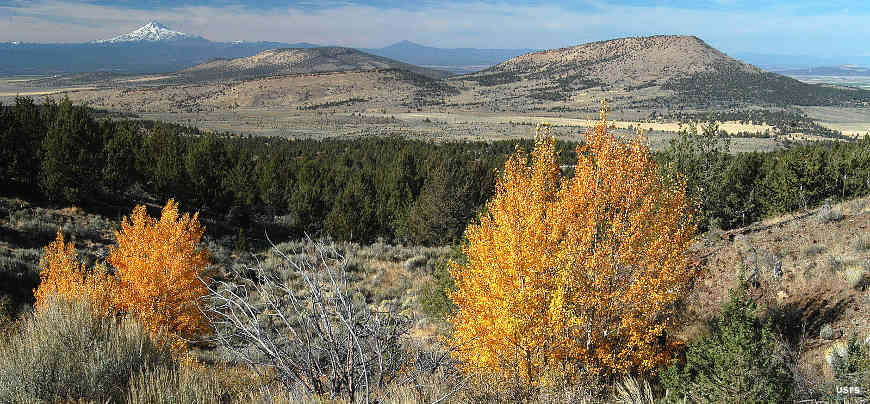 Looking west across Crooked River National Grassland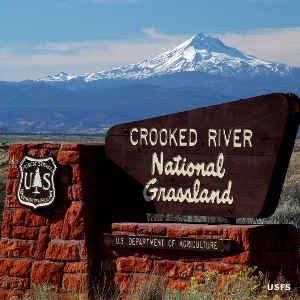 The administrative boundary of Crooked River National Grassland encompasses some 173,629 acres but only 111,379 acres of that is directly under US Forest Service management, the rest being a mix of BLM, state, county and private land.
The Grassland is bisected north/south by US Highways 26 and 97, south of Madras and north of Prineville. West of Highway 97 the land is cut deeply by the drainages of the lower Crooked River and the middle Deschutes River. East of Highway 97 the landscape is composed of rolling hills and buttes. Elevations vary from a low of 2,241 feet at Madras to 5,108 feet at the top of Gray Butte. The higher elevations might receive about 19 inches of precipitation in a year while the lower elevations average closer to 10 inches. Heavy rainstorms are common in spring and summer. The growing season averages 100 days. Temperatures are moderate but frost can happen any day of the year.
Homesteaders first arrived in the area in the early 1880's but couldn't do much here due to the general lack of moisture and the poor economic environment. Then came the 1930's and a real drought hit, same time as the banks failed. Many families abandoned their homesteads and moved to the cities to find work. Much of the vacant land was shortly acquired by the Federal government and deposited in the Federal Land Bank. The Soil Conservation Service worked their magic on it for 20 years but even they could not restore the native bluebunch wheatgrass.
The property was transferred to the US Forest Service in 1954 and became the Crooked River National Grassland in 1960. Crooked River National Grassland is administered by Ochoco National Forest.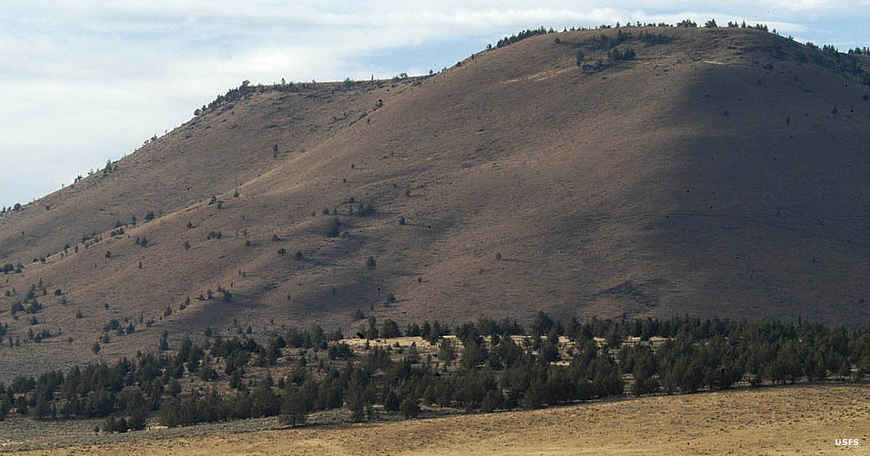 Some of the hills on the Grassland
Looking west across the Grassland, Mount Jefferson on the horizon

Photos courtesy of the US Forest Service