Gearhart Mountain Wilderness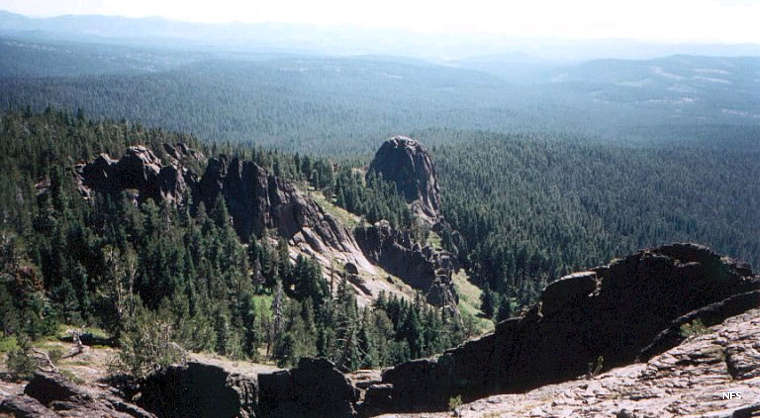 Gearhart Mountain Wilderness from the summit of Gearhart Mountain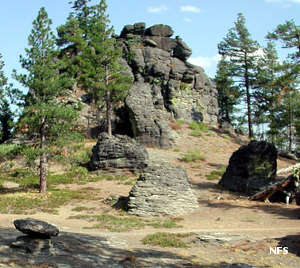 What is now Gearhart Mountain Wilderness began as the Gearhart Mountain Wild Area in 1943 before becoming a fully designated wilderness in 1964. Then in 1984 4,144 acres were added to the wilderness area to make it 22,823 acres in size. The wilderness is named for two brothers who were cattlemen in the area in the 1870's.
The wilderness area is mostly a zone of high mountain meadows and glacial cirques and valleys. Gearhart Mountain itself is what remains of a stratovolcano from the times of Cascade Mountain building. At 8,364 feet, Gearhart Mountain is the highest point in the chain between Lassen Peak to the south and Three Sisters to the north.
The wilderness is forested heavily in lodgepole, Ponderosa and whitebark pine and white fir. The Wild & Scenic North Fork Sprague River runs along the northern boundary for a distance, the only lake in the wilderness is Blue Lake. The main trail is the 13-mile one that leads to the summit of Gearhart Mountain, passing by Blue Lake along the way. There are a few other trails in the wilderness but the terrain is relatively gentle and it's possible to explore virtually the entire wilderness area without any problems. The snow starts falling in September and often lasts into July.
Gearhart Mountain Wilderness is part of Fremont-Winema National Forest.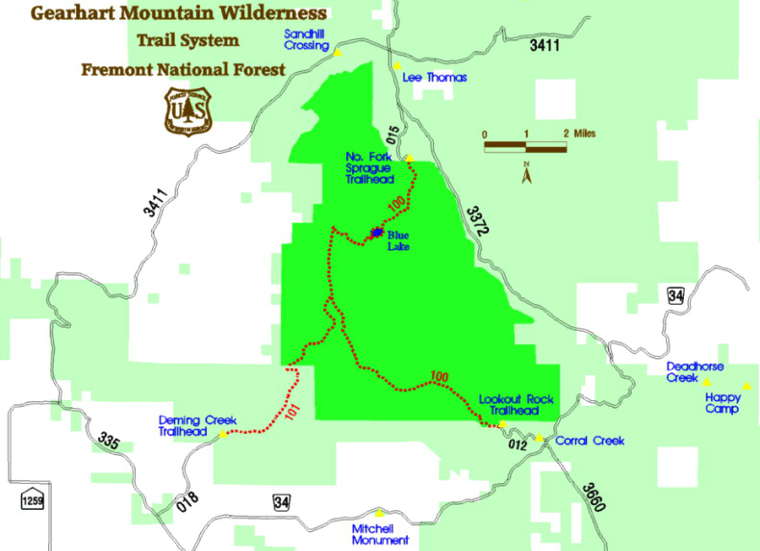 Gearhart Mountain Wilderness
Fremont-Winema National Forest -

US Forest Service

Photos and map courtesy of the US Forest Service