Eagle Cap Wilderness

Eagle Cap Wilderness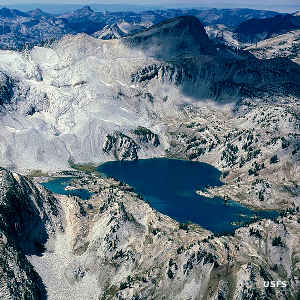 The largest designated wilderness area in Oregon, Eagle Cap Wilderness is a 359,991-acre property in the upper reaches of Wallowa-Whitman National Forest. The Nez Perce were in the area for thousands of years before the Cayuse, the Shoshone and the Bannocks came and settled in. A couple hundred years after that the Nez Perce acquired Spanish horses and rapidly became renowned horsemen. The first Anglo settlers arrived in the area in the early 1860's and by 1876 they'd forced the Nez Perce War. The conclusion of that further reduced the allowed footprint of the Nez Perce Nation but it didn't make the countryside any more livable for the Anglo settlers...
The Eagle Cap Wilderness area was the summer home of the Joseph Band of the Nez Perce. They gathered huckleberries there and hunted elk, deer, black bear, mountain goat and bighorn sheep. Life was good. Then in 1878 it was taken from them, forever, and turned over to Anglo homesteaders arriving from the East. By 1930 most of the Eagle Cap area had been determined to be "unlivavble" and was essentially abandoned. A few years later the area was designated a "primitive area." It became a Wilderness in 1940 and was placed in the National Wilderness Preservation System in 1964 with the passage of the Wilderness Act.
Hikers and horseback riders can access about 535 miles of trails in Eagle Cap Wilderness but nothing motorized or mechanized is allowed, not even hang gliders. There are half a dozen trailheads giving access to the wilderness, some with primitive camping areas at the trailhead and reached by high-clearance vehicles, some with paved parking areas, flush toilets and requiring a paid parking permit (Northwest Forest Pass).
There are almost 60 alpine lakes on the property, high in the heavily glaciated mountains. There are open meadows, thick stands of timber, bare granite ridges and peaks and classic U-shaped valleys and high cirques. Elevations run from a low around 3,000 feet to a high of 9,845 feet at the summit of Sacajawea Peak in the center of the wilderness. There are 31 peaks in the wilderness that rise above 8,000 feet.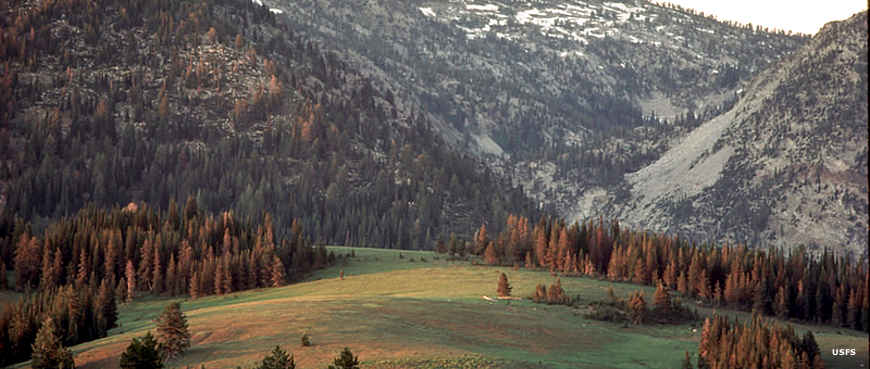 Sunset in Eagle Cap Wilderness
A winter view

Photos courtesy of the US Forest Service