Clackamas Wilderness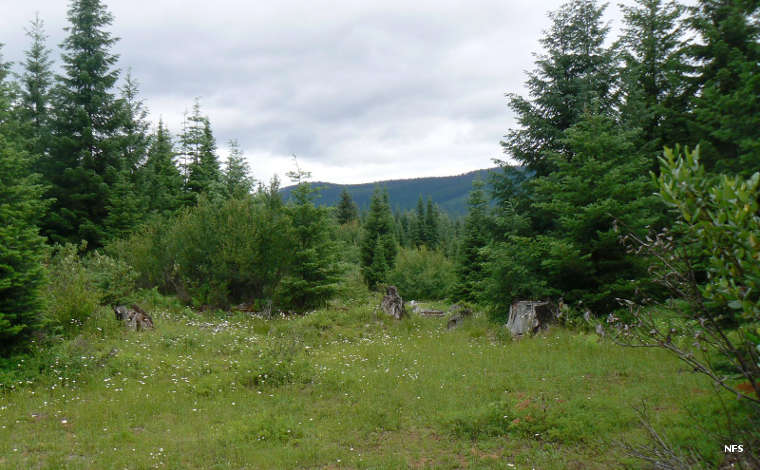 A typical view in Clackamas Wilderness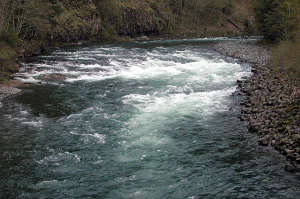 The Clackamas River
Created by the Omnibus Public Land Management Act of 2009, Clackamas Wilderness is a 9,470-acre property in five non-contiguous parcels along a 50-mile stretch of the Wild & Scenic Clackamas River corridor. The wilderness area was designated to provide further protection to the Clackamas River drainage as it is the source of drinking water for many folks in the Willamette Valley to the west. The wilderness area contains some of the largest old-growth trees still standing in the Cascades.
Vegetation in the area is mostly coniferous: western red cedar, western hemlock, Pacific yew and Douglas fir. The understory offers rhododendrons and various ferns. Among the wildlife found in the area are black bear, mule deer, coyote, mountain lion and bobcat.
Probably the most popular area of the wilderness is the tract containing Memaloose Lake. There is a 1.4-mile trail climbing from FSR 45, south of Oregon Highway 224, through an area of old-growth forest to the lake. Then the trail continues for another mile to the summit of South Fork Mountain.
A free wilderness permit is required from Memorial Day Weekend through October 15. Permits are self-issued at the trailheads. Some trailheads require a valid recreation area permit. Most folks access the wilderness via trailheads and Forest Service Roads located along Oregon Highway 224, beginning about 22 miles southeast of Estacata, OR. Roaring River Wilderness is across SR 224 to the northeast.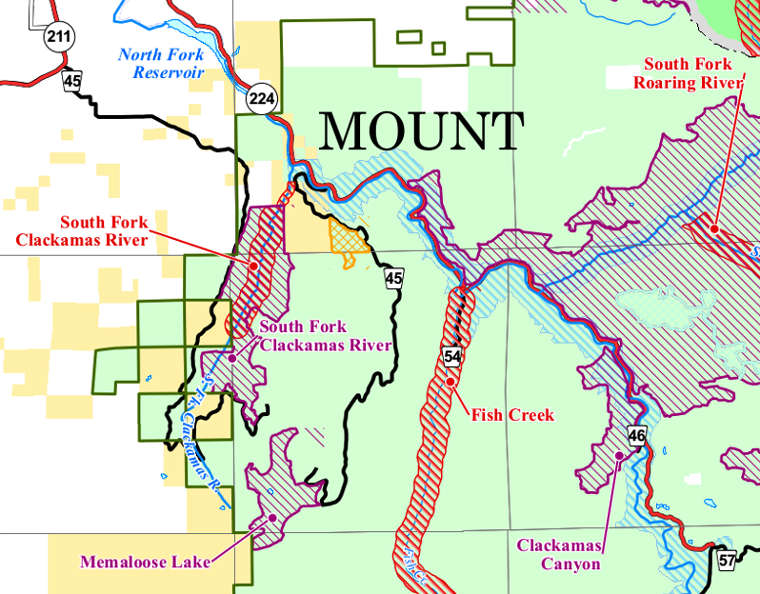 Upper photo and map are courtesy of the US Forest Service
Upper left photo courtesy of Wikipedia userid Finetooth,
CCA-by-SA 3.0 License