Mount Riley Wilderness Study Area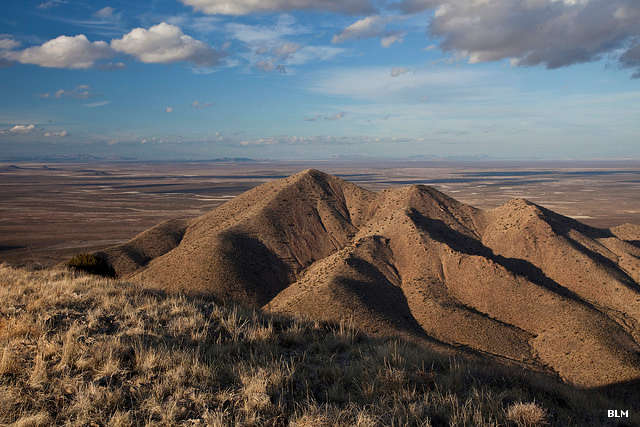 Mount Riley Wilderness Study Area
The 8,488-acre Mount Riley Wilderness Study Area is located about 30 miles southwest of Las Cruces. Elevations on the property vary from about 4,200 feet to about 6,000 feet. At the heart of the WSA are three cinder cones that rise about 1,500 feet above the surrounding desert floor. Vegetation is a mix of desert grasses and shrubs. There are no maintained trails on the property but those who hike to the summit get a 360° view of the surrounding desert countryside.
To get there: About 8 miles south of Anthony, NM get off the I-10 at the Texas state line and go west on TX 178/Artcraft Road. Go west about 9 miles to NM 9/Columbus Road. Turn right onto NM 9 and go 24 miles to County Road 005. Turn right and go north to County Road 007 (about 4.5 miles). From that intersection CR 007 travels northeast, forming the eastern boundary of the WSA for about 6 miles. These are mostly dirt roads and require suitable clearance. When wet they may be impassable, even in 4WD.
Mount Riley Wilderness Study Area is wholly contained within the Potrillo Mountains unit of Organ Mountains-Desert Peaks National Monument.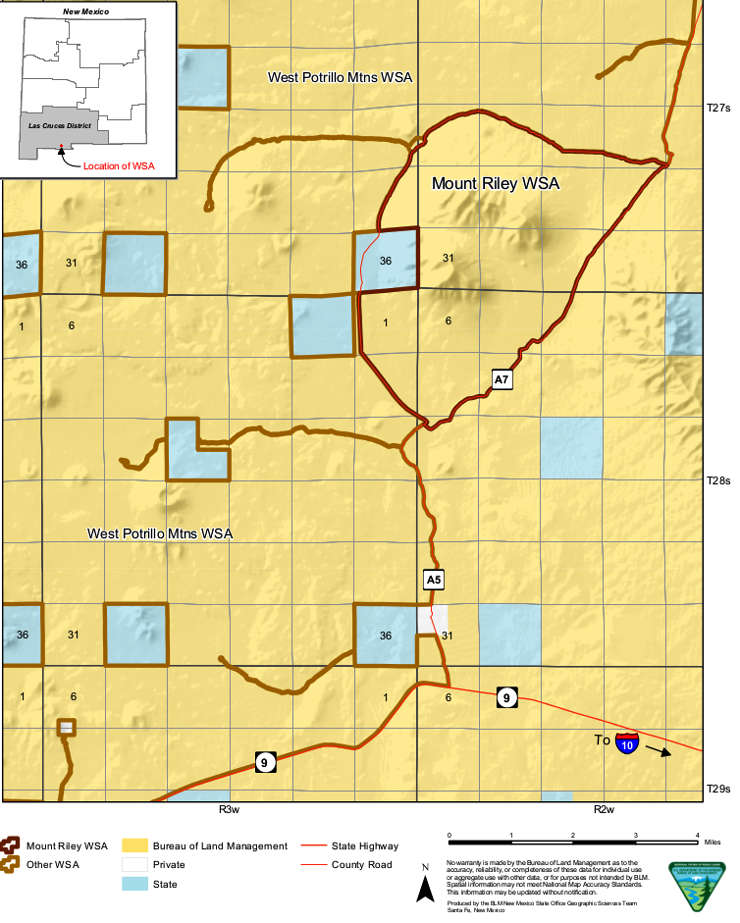 Mount Riley Wilderness Study Area
Photo and map courtesy of the Bureau of Land Management