Cruces Basin Wilderness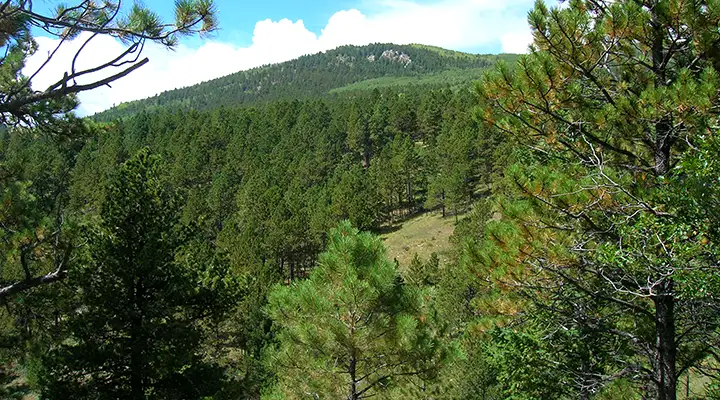 Cruces Basin Wilderness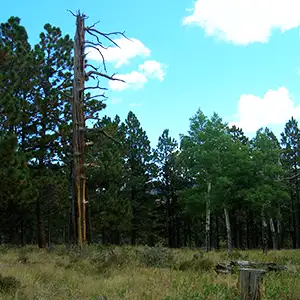 The 18,000-acre Cruces Basin Wilderness is hidden away in the northern section of Carson National Forest, right up against the Colorado border. This is some of New Mexico's most pristine countryside. The western edge of Cruces Basin Wilderness runs along the crest of Brazos Ridge, near 10,500' in elevation. The northeast boundary is along the edge of the Toltec Gorge and the rim of the canyon of the Rio de Los Pinos. The eastern and southern sides drop down to a grassy carpet at about 8,600'. The southern half of the Wilderness is skirted by a good forestry road with several nice vista points along the way giving you good views out over the Wilderness. The Cumbres & Toltec Scenic Railroad touches the northern boundary of the Wilderness in a couple spots as it makes its way from Chama to Antonito (or vice versa) through this gorgeous countryside.
Most of Cruces Basin Wilderness is in the spruce-fir-aspen sub-alpine zone. There's a lot of water on the Toltec Mesa and in the canyons dropping down from there, which means the fishing is excellent. You can count on finding elk, mule deer, black bear, bobcats, mountain lions, coyotes, and wild turkeys in the woods and meadows.
The last time I tried to get to Cruces Basin Wilderness was several years ago in mid-June. I couldn't make it to the campgrounds at Lagunitas because of the 4-foot snowbanks still covering the road... I drove in from US 64 to the south and headed out to US 285 to the east. The drive was beautiful over good forest roads. And the Ducks Unlimited-maintained riparian areas in the Rio Nutrias area were a pleasant surprise.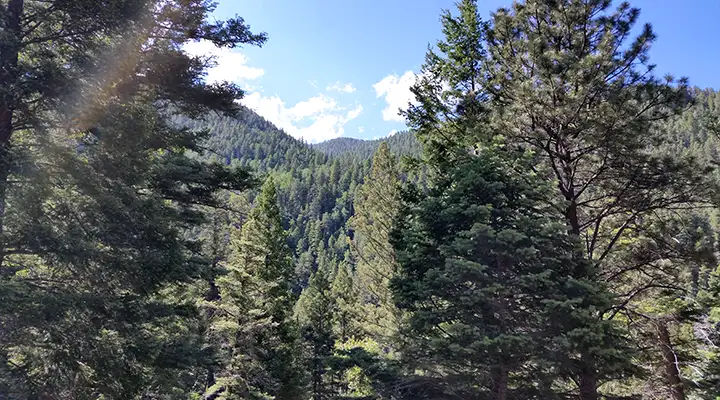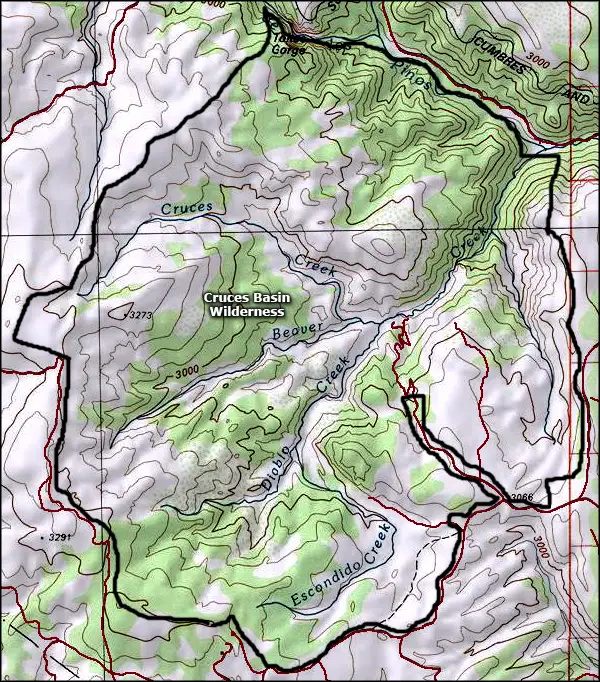 Map of the Cruces Basin Wilderness area
Cruces Basin Wilderness
US Forest Service

- Carson National Forest