Worthington Mountains Wilderness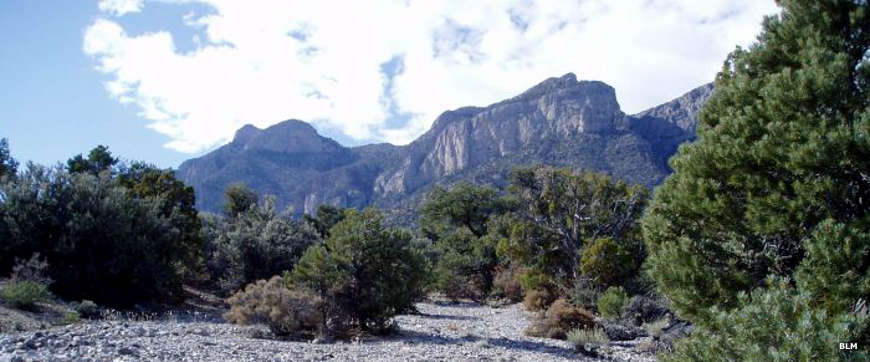 Worthington Mountains Wilderness
The Worthington Mountains are basically one huge limestone backbone that rises to a summit topping out around 9,000', about 4,000' above the surrounding valley floors. The 30,664-acre Worthington Mountains Wilderness contains nearly the entire range. This is an area of knife-like limestone ridges, precipitous cliffs and heavily dissected, maze-like canyons. Because of the porosity of the limestone, there is virtually no surface water. Also because of the limestone there are several caves, including a large one named "Leviathan" with a 100'x180' entrance that leads into enormous chambers connected by constricted passageways with many cave formations.
Visitors will find the Worthington Mountains Wilderness a definite challenge: climbing this hill may take rock scrambling and technical rock climbing skills in some areas. However, near the summit you'll find an ancient forest (with some trees about 2,000 years old) with spectacular views, and you may pass by any of several natural arches on your journey. Forest cover varies greatly, from barren to sparse to dense stands of pinon and juniper to scattered Ponderosa, limber and bristlecone pines up high. The lower reaches of the wilderness feature cholla, cacti and the ever-present sagebrush. For wildlife there's mule deer, bobcat, mountain lion, coyote, kit fox, desert bighorn sheep and several species of raptors. In most areas you'll also find scorpions, tarantulas and different varieties of rattlesnake.
Access to Worthington Mountains Wilderness is via State Highway 375: about 1.5 miles southeast of Rachel turn north on an unnamed county road and go about 18 miles. The road wraps around the west side of the wilderness.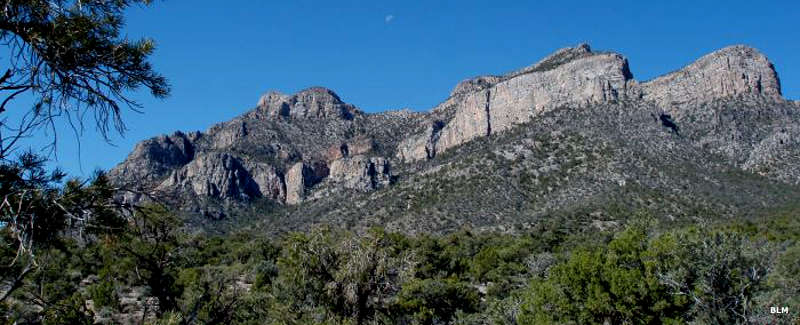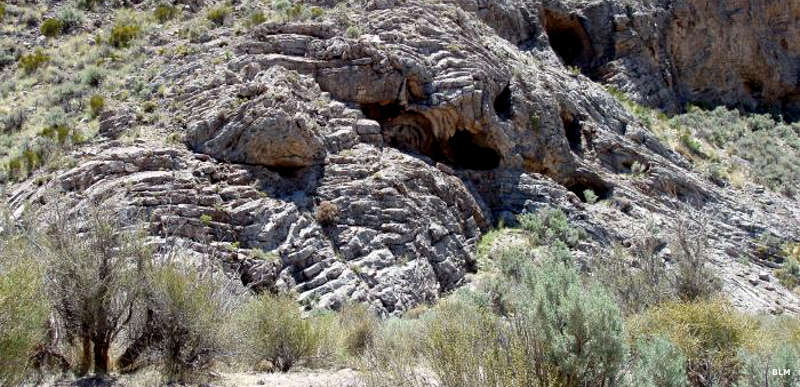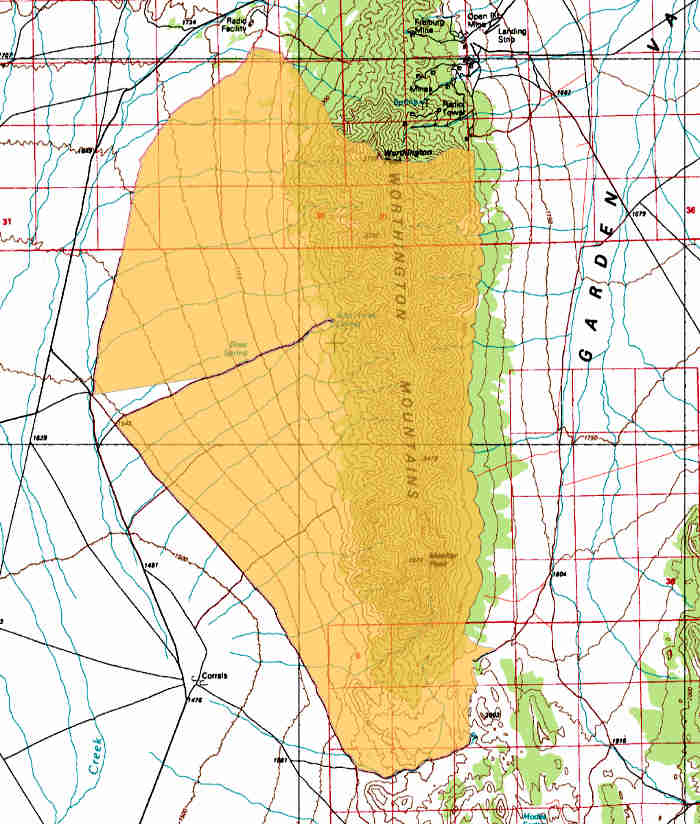 Worthington Mountains Wilderness
Ely Field Office -

Bureau of Land Management
702 North Industrial Way, HC 33 Box 33500

,

Ely

,

NV

89301
775-289-1800
Photos and map courtesy of the Bureau of Land Management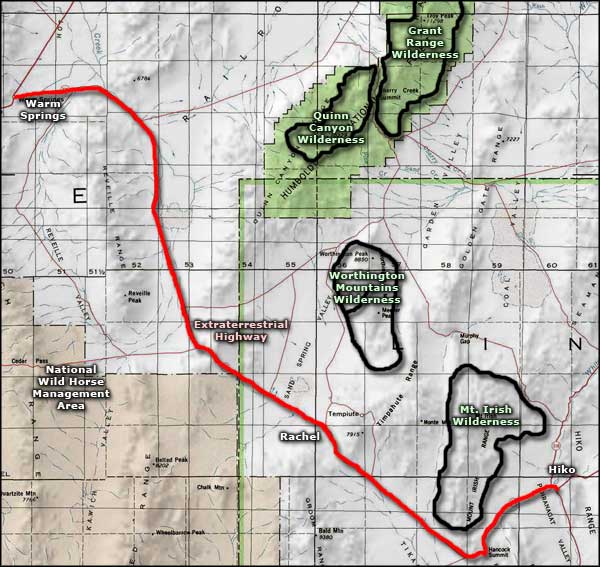 Related Pages
Map courtesy of National Geographic Topo!