Mount Rose Wilderness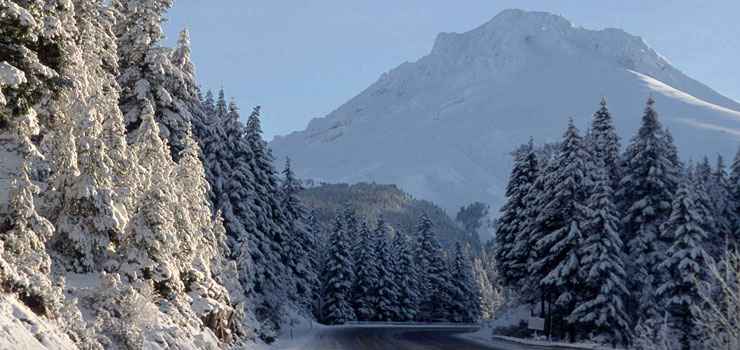 In the area of Mt. Rose Wilderness
Mount Rose Wilderness includes most of the high country in the Carson Range between Lake Tahoe and Reno, Nevada. Mount Rose Wilderness is split into 2 sections by the Hunter Lake jeep trail. The 5,000+ acres in the northern section see very few visitors. In the 23,000 acres of the southern section is Mount Rose (10,776') and most of the major ridges and canyons of the Carson Range. On one side of the Wilderness is the Mount Rose Ski Area, on the other side is Reno. While this is probably the most heavily traveled wilderness in Nevada, there are still sections in the center that are almost never visited.
Mount Rose Wilderness is in the ecological transition zone between the Sierra Nevada Mountains to the west and the Great Basin to the east. Elevations range from 6,400' to 10,776'. With high ridges and several peaks over 10,000', you can often find views as far as Mt. Shasta, some 200 miles away. There are about 25 miles of designated trails here, leading through everything from open meadows to stands of conifers and aspen to barren high ridges and bald peaks. Among the wildlife you'll find black bear, mule deer, mountain lion and many species of raptors.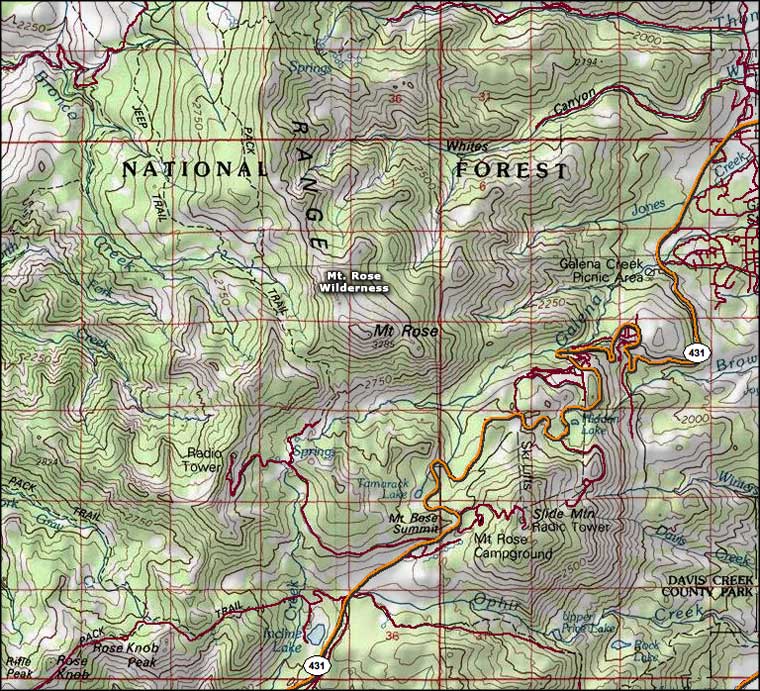 Mount Rose Wilderness
Humboldt-Toiyabe National Forest - Carson Ranger District
1536 South Carson Street

,

Carson City

,

NV

89701
775-882-2766
Photo courtesy of Ron Nichols, USDA NCRS
Map courtesy of National Geographic Topo!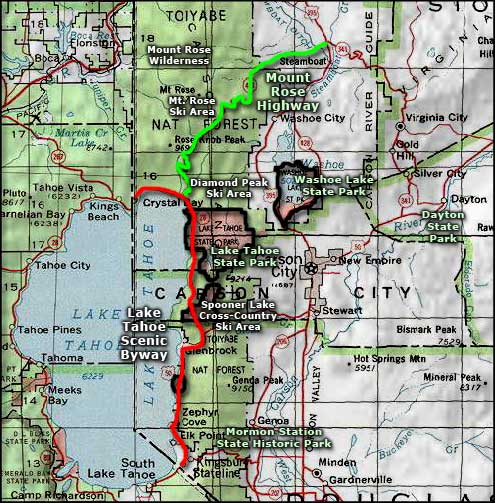 Related Pages
Map courtesy of National Geographic Topo!