Bruneau River Loop Backcountry Byway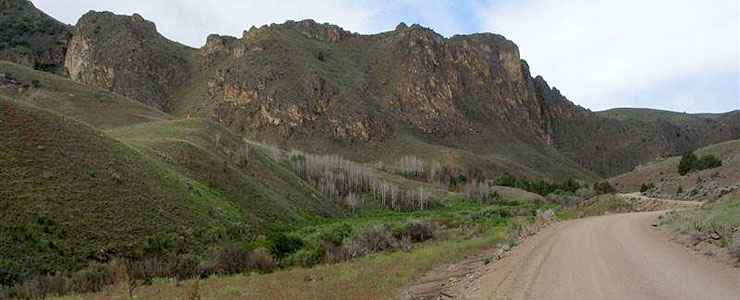 Along the Bruneau River Loop Backcountry Byway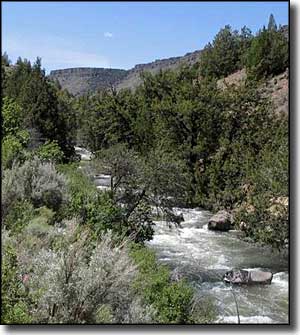 When it comes to the Bruneau River Loop, everything except that section along Nevada Highway 225 is gravel and dirt, even within the town of Jarbidge. This area is a favorite among fishermen, hunters and dirt bike riders but if you go there, you'll want to pack virtually everything you need with you as there isn't much out there. There is gas, some groceries, some sports supplies, a motel and a restaurant in Jarbidge but nothing anywhere else along the route.
Jarbidge began existence as "Mahoney," site of one of the first ranger stations when Humboldt National Forest was established in 1908. Gold was discovered nearby about the same time and within a few months, Mahoney's population boomed to about 1500 people, mostly miners, mostly living in tents. In 1911, the town site and the area immediately around it were officially excluded from Humboldt National Forest. That allowed for private ownership of the land and the establishment of a business district. The last "official" stagecoach robbery in the United States happened just outside Jarbidge in 1916. The business district grew quickly until it was leveled by fire in 1919. Mahoney never really recovered after that. The gold mines petered out in the 1930's and the population since has rarely exceeded 200. Access to Jarbidge in the winter is from the north only as the southern route is not plowed.
The Bruneau River Loop loops around the sources and the headwaters of the Bruneau River, crossing the river twice and following the stream between the ghost-burg of Charleston and the area around Charleston Reservoir. This is an area where the fishing and hunting possibilities are top notch. Most folks come to spend some time at Wildhorse Reservoir State Recreation Area. Some come to visit the nearby Jarbidge Wilderness. Others some to see the herds of wild horses that still roam the area.
Note: The Elko BLM office mentions this route as an "official" backcountry byway but there is no other info about the route available. Nevada BLM seems to be dropping all of the backcountry byways in their jurisdiction.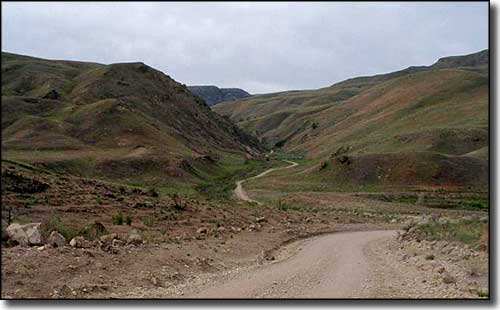 Another view along the Bruneau River Loop Backcountry Byway
Downtown Jarbidge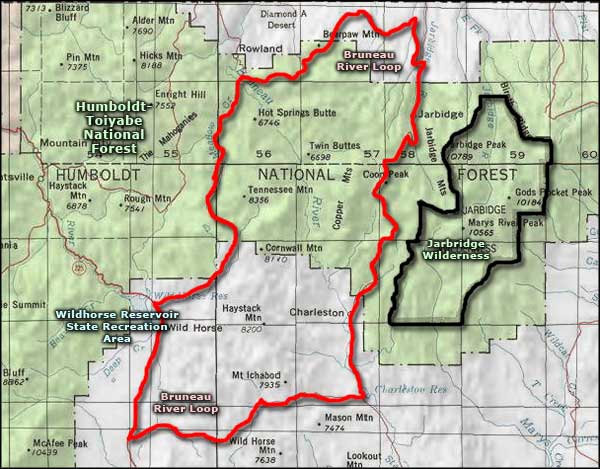 Related Pages
Map courtesy of National Geographic Topo!