Lamesteer National Wildlife Refuge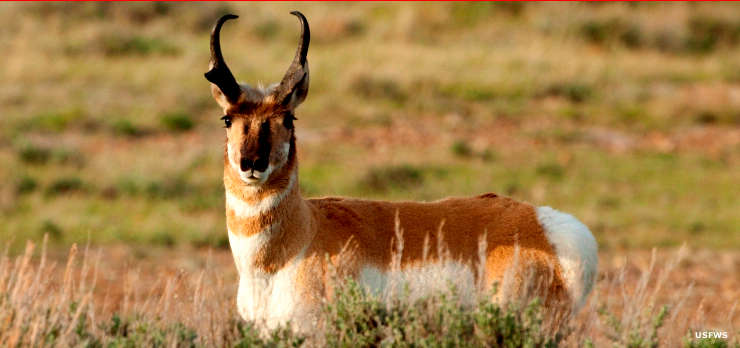 A pronghorn seen at Lamesteer National Wildlife Refuge
Lamesteer National Wildlife Refuge is administered as part of the Medicine Lake National Wildlife Refuge Complex, even though it is more than 160 miles to the south (on Lamesteer Reservoir near Saint Phillip, south of Wibaux). Lamesteer is essentially an 800-acre easement refuge for the protection of a 110-acre wetland habitat used by migratory waterfowl and other birds around Lamesteer Reservoir. The property is generally unstaffed.
This part of the Montana plains wasn't affected by the glaciers during the last Ice Age, consequently there are fewer lakes and depressional wetlands. This is mostly shortgrass prairie growing on top of low quality soil. As Lamesteer Reservoir is the only permanent water source for many miles around, resting, nesting and breeding space here is in high demand among migratory waterfowl and other birds.
As an easement refuge, the U.S. Fish & Wildlife Service has water rights, water management and reservoir facilities maintenance rights but no control whatsoever over the surrounding uplands. That means all access is controlled by the surrounding landowners and public access is essentially not available. This situation also limits the possibilities of any type of active resource management on the property.
Lamesteer National Wildlife Refuge
US Fish & Wildlife Service
Upper photo courtesy of the US Fish & Wildlife Service
Map courtesy of National Geographic Topo!