Benton Lake National Wildlife Refuge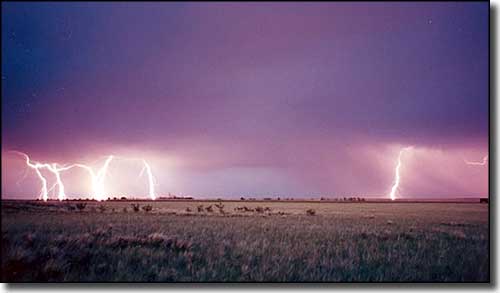 Lightning over Benton Lake National Wildlife Refuge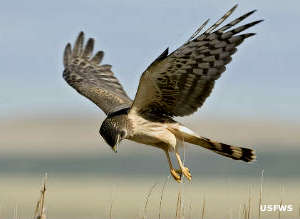 Benton Lake National Wildlife Refuge was originally an area slated for exploitation of the water resources back in the early days of Montana's homesteaders. Benton Lake itself is a 5,000-acre shallow wetlands left behind as the glaciers retreated at the end of the last Ice Age. In 1885, the federal government excluded the Benton Lake basin from homesteading, intending to use the water impounded there for irrigating lands further to the east. That didn't work. Then a group of Montana businessmen dug a major ditch to drain the area so that it could be used for croplands. That didn't work either. Then local sportsmen began to push for the establishment of a publicly owned wildlife sanctuary and that was finally done with an Executive Order by President Herbert Hoover in 1929. However, that was the days of the Dust Bowl further to the south and a somewhat lesser drought in the Montana region. The Refuge dried out and stayed dry more often than not until Congress funded efforts by the Cascade County Wildlife Association in 1957 to install a pump and build a pipeline to carry water in from Muddy Creek, 15 miles to the west.
Today, the Benton Lake National Wildlife Refuge is comprised of 12,383 acres, a mix of wetlands, native prairie and former croplands maintained for the use and feeding of waterfowl, ground-nesting birds and other wildlife. Spring and fall migrations see as many as 250,000 birds passing through, birds like Canada geese, tundra swans, snow geese, shorebirds and many species of ducks. There have been almost 240 species of birds documented at the refuge, and maybe 90 of those are known to nest there. The colonies of Franklin's gulls often contain more than 10,000 nests alone. There is estimated to be an average of 20,000 new ducklings produced on the property every year.
There are also mammals like muskrat, badger, cottontail rabbit, raccoon, skunk, weasel, ground squirrel, coyote, mule deer, white-tailed deer and pronghorn but there are essentially no fish due to the shallowness of the water in the wetlands.
Benton Lake National Wildlife Refuge is open for day use only and offers several different recreational opportunities. One is the Prairie Marsh Wildlife Drive Auto Tour: a 9 mile route with interpretive signage along the way. The local Eagle Scouts have also built an observation blind/photo outpost at the northern end of Unit 1 (the wetlands have been divided up into 8 manageable/management units separated by dikes and other water control structures). Upland game bird and waterfowl hunting is allowed on the Refuge in designated areas during the usual Montana waterfowl hunting season beginning in early October and ending at the end of November. While the Refuge complies with all applicable state rules and regs there are some Refuge-specific hunting regulations also. Big game hunting is not allowed on the Refuge.
To get there: Head north out of Great Falls on US Highway 87. Go about 1 mile to Bootlegger Trail and turn left (west). Go another 9 miles to the Refuge entrance: on the left and well-marked. The visitor center is open Mondays through Fridays, 8 am to 4 pm and closed on weekends and Federal holidays.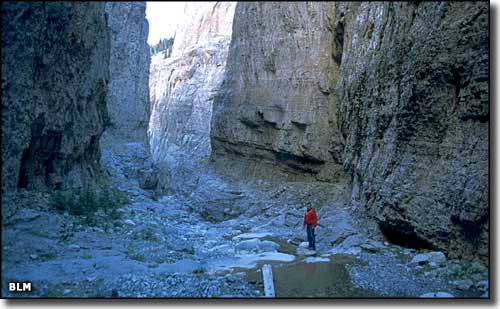 Muddy Creek, to the west of Benton Lake National Wildlife Refuge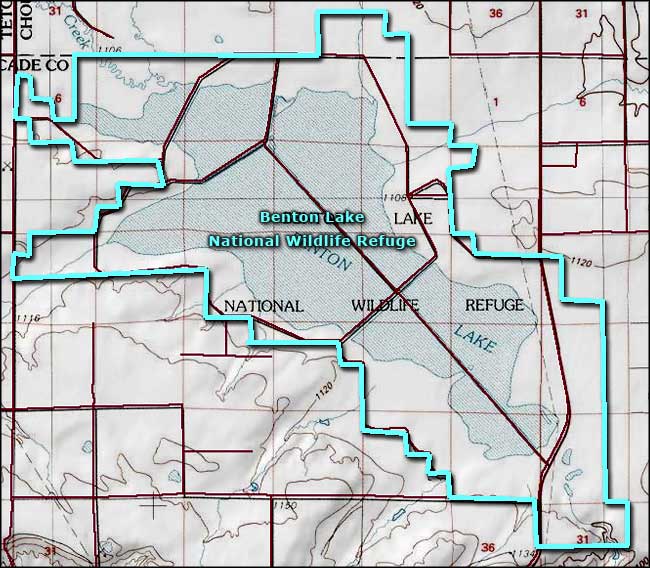 Benton Lake National Wildlife Refuge area map
Benton Lake National Wildlife Refuge
US Fish & Wildlife Service
Photo of lightning storm on the prairie copyright © Joel S. Rea. Courtesy of the US Fish & Wildlife Service
Upper left photo courtesy of the US Fish & Wildlife Service
Muddy Creek photo courtesy of the Bureau of Land Management
Map courtesy of National Geographic Topo!