Skyline Parkway Scenic Byway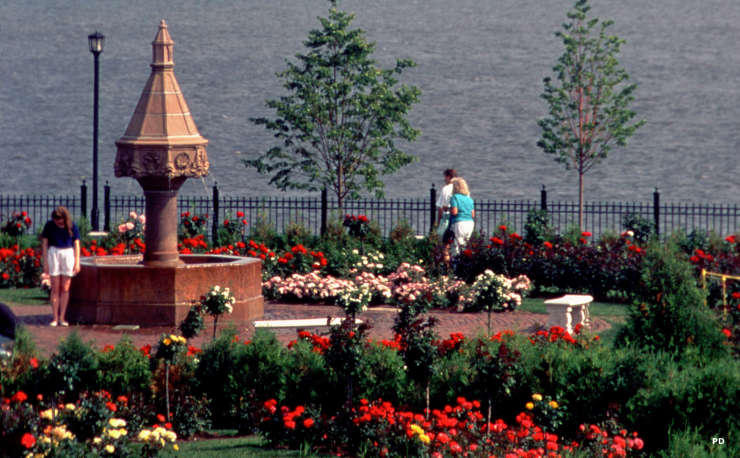 Skyline Parkway Scenic Byway: Leif Erikson Park
Along Skyline Parkway Scenic Byway
Skyline Parkway Scenic Byway is a 19.6-mile route along Skyline Drive, along the edge of a hill overlooking the port city of Duluth and Lake Superior. Most folks who drive the byway get to the southern end of the route at the intersection of West Skyline Parkway, US Highway 2 and Interstate 35, just above the Spirit Mountain Recreation Area and the Lake Superior Zoo. From there the byway goes northeast past several parks and open areas, past the University of Minnesota Duluth and on to Hawk's Ridge, an excellent vantage point for bird watchers in the spring and fall migration seasons.
East Skyline Parkway ends at the upper end of Seven Bridges Road but the byway continues down the hill on that road and ends just short of the lakeshore. There are several overlooks and interpretive sites along the route with views of the port area, downtown and the lakeshore.
At its north end, the Skyline Parkway Scenic Byway connects with the North Shore Scenic Drive for the journey to Grand Portage along the north shore of Lake Superior.
Skyline Parkway Scenic Drive

Upper photo is in the public domain
Upper left photo courtesy of Superior Byways