Chippewa National Forest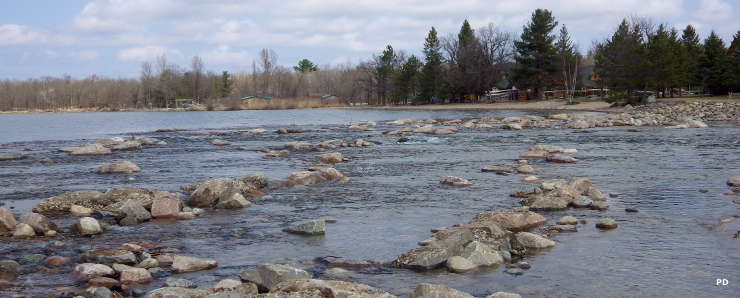 Downstream from Knutson Dam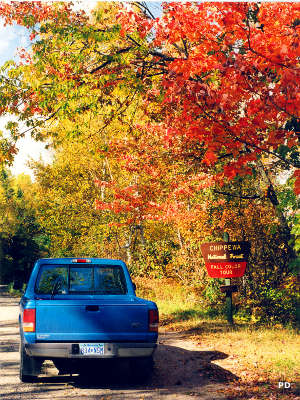 Edge of the Wilderness Scenic Byway
Chippewa National Forest is a 666,623-acre property in north-central Minnesota. The property was originally established as the Minnesota Forest Reserve in 1902 and was made up of unallotted lands on Ojibwe Indian Reservations. The Reserve morphed into Minnesota National Forest in 1908 and then into Chippewa National Forest in 1928. The original area set aside was about 200,000 acres and subsequent land purchases and boundary extensions increased the area to today's total.
The Forest is a wet forest with more than 400,000 acres of wetlands, more than 1,300 lakes and more than 920 miles of rivers and streams.
A survey error in 1882 created what is known as "The Lost Forty" in what is now part of Chippewa National Forest. The area is actually about 144 acres in size and because of the survey error, it has never been logged. Some of the trees on the property are estimated to be more than 350 years old, some of the last remaining virgin timber in the state.
Scenic Byways
Avenue of Pines
Edge of the Wilderness
Lady Slipper
Lake Country
The forest offers 21 developed campsites and as much primitive camping as one would ever want. There are 315 miles of motorized trails and 298 miles of non-motorized trails on the forest, but most activities in the area revolve around all the water.
There are 5 designated scenic byways on the forest, Edge of the Wilderness and the Great River Road also being designated National Scenic Byways.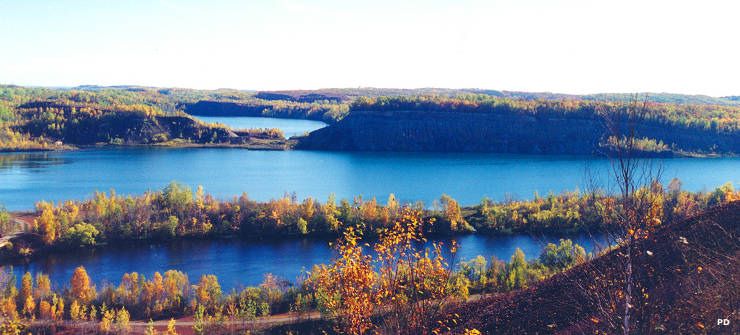 Looking across Chippewa National Forest
Chippewa National Forest
US Forest Service

Photos are in the public domain