Big Stone National Wildlife Refuge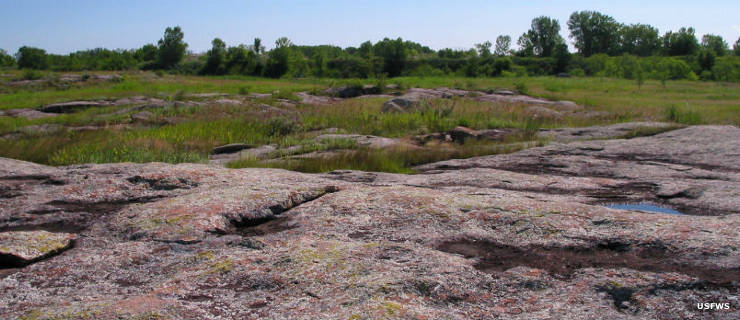 Glacier-scraped granite outcrops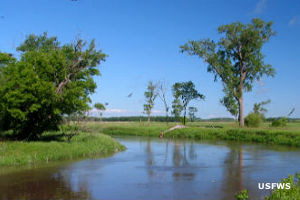 The Minnesota River
Big Stone National Wildlife Refuge is an 11,586-acre property consisting of granite outcrops, river woodlands, tallgrass prairie and wetlands. The refuge was established in 1975 after the Army Corps of Engineers transferred the land from their Big Stone-Whetstone River Project in Minnesota and South Dakota to the US Fish & Wildlife Service.
At one time, the area was buried deep beneath Ice Age glaciers and the granitic bedrock scraped bare. When the glaciers melted, Ancient Lake Agassiz formed and grew to the point where it overlowed the bounds of the basin on the south side and torrents of water flowed down the glacial River Warren. Today, the bottom of that river channel is occupied by the Minnesota River.
The main purpose for the establishment of Big Stone NWR is to provide optimum nesting cover for ground-nesting waterfowl, to provide habitat for migratory birds, conservation of fish and wildlife, and lastly for human recreation. The property is day-use only. There is a wildlife scenic drive on the refuge but it is open seasonally, depending on the weather and season. Fishing and hunting are allowed in the appropriate seasons as long as the fishers and hunters comply with all applicable Minnesota rules and regs and pay strict attention to any closed area signs on the refuge.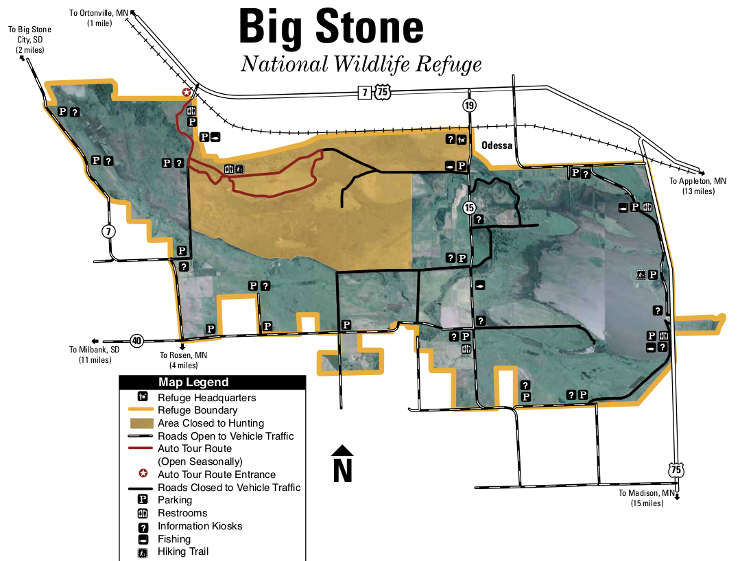 Big Stone National Wildlife Refuge
US Fish & Wildlife Service

Upper left photo courtesy of Alice Hanley, US Fish & Wildlife Service
Upper photo and map courtesy of the US Fish & Wildlife Service