Pearl Harbor National Wildlife Refuge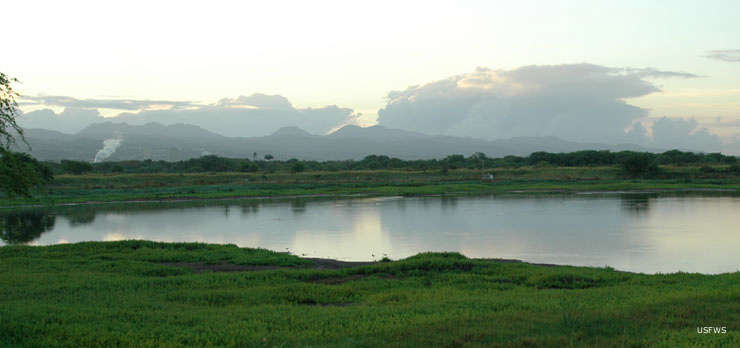 Pearl Harbor National Wildlife Refuge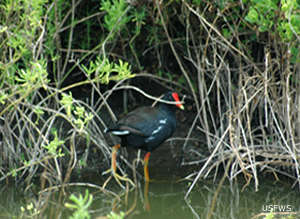 Pearl Harbor National Wildlife Refuge was established in 1972 as part of the mitigation effort during construction of the Honolulu International Airport Reef Runway. Originally there were only two units, Honouliuli and Waiawa. The third unit, Kalaeloa, was added during base closure proceedings at Barber's Point Naval Air Station in 2001. All three units are relatively small but also very important in the effort to preserve and protect native habitat in the developed areas around Honolulu.
The Honolulu Unit is centered around two freshwater wetland impoundments with aquatic vegetation, mudflats and nesting islands that see use all through the year. The Waiawa Unit is centered around two brackish ponds, managed primarily to support the five species of endangered Hawaiian native waterbirds. The Kalaeloa Unit contains an area of raised limestone coral reef that supports some of the last remaining ancient coastal dry shrubland plant community that was once widespread throughout the area. also on the unit are anchialine pools, pools connected to the saltwater via tiny cracks in the limestone. These anchialine pools support the only population of Hawaiian shrimp in the world.
As the habitats of Pearl Harbor National Wildlife Refuge are so delicate and so much of the plant and animal life so endangered, the refuge is closed to the public.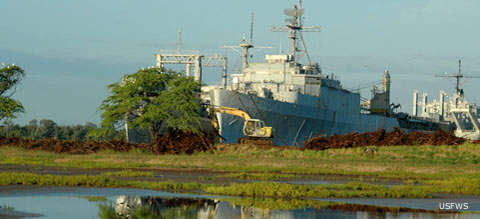 On the Waiawa Unit of Pearl Harbor National Wildlife Refuge
Pearl Harbor National Wildlife Refuge

Photos courtesy of the US Fish & Wildlife Service