Kilauea Point National Wildlife Refuge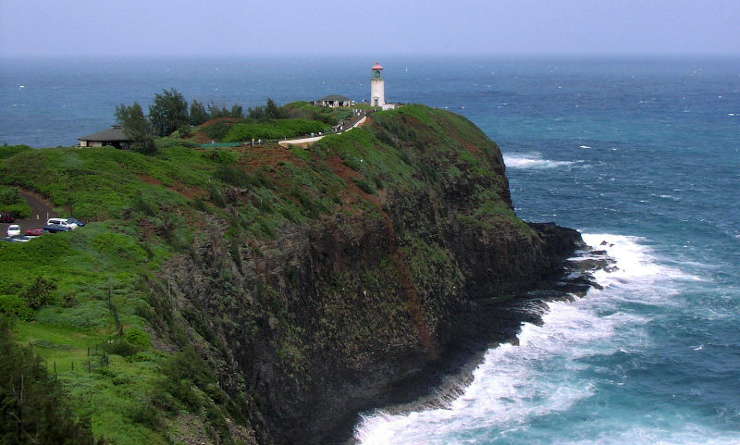 Kilauea Point National Wildlife Refuge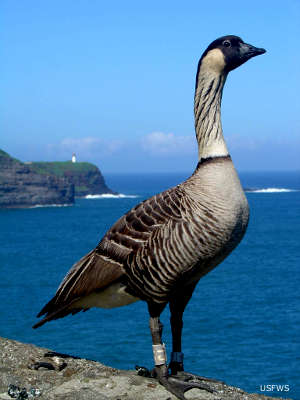 Kilauea Point was originally a Coast Guard site sporting a large lighthouse and the human and physical infrastructure necessary to support that lighthouse. Then the Coast guard replaced to old lighthouse with an automated beacon in 1976 and decommissioned the property. The land was transgferred to the US Fish & Wildlife Service shortly thereafter and the Kilauea Point National Wildlife Refuge was born in 1985. The refuge was expanded to its present 203 acres in 1988 when Mokolea Point and Crater Hill were added. The landscape is world-renowned for the dramatic cliffs dropping straight to the ocean and the refuge sees in excess of 500,000 human visitors per year. The refuge is also home to the largest colonies of nesting seabirds in the Hawaiian Islands.
Thousands of migratory seabirds visit Kilauea Point at some point during the year. Many of the visitors are endangered species on the Federal list. The endangered Hawaiian goose (the nene) dispappeared from Kauai more than 100 years ago but some captive birds escaped into the wild in 1982 and others were actively reintroduced to the island beginning in 1990 and the species is making a comeback. Endangered Hawaiian monk seals have been known to haul out on the rocks at times but they don't usually appear on any of the main Hawaiian Islands, instead preferring to stay closer to their usual birthing and rearing areas in the French Frigate Shoals area of Hawaiian Islands National Wildlife Refuge.
Humpback whales migrate to the area from Alaska every year, hanging out generally from December to April to give birth and rear their young. The best time to see humpbacks offshore is between January and March. Other wildlife often seen in the water: spinner dolphins and green sea turtles.
Kilauea Point National Wildlife Refuge is located about two miles north of the town of Kilauea on the northernmost point of Kauai Island. It is the only National wildlife Refuge in Hawaii that is generally open to the public. Because of the high level of visitation and lack of parking facilities, there are certain restrictions on vehicles and parking. For instance: there is no parking along the road, every vehicle that parks must be in the official parking area. Hours: the refuge is open Tuesday through Saturdays, 10 am to 4 pm except when closed for Federal holidays. There is an entry fee. Pets, drinks, food and firearms are not allowed.
There are two accessible parking spaces available and the walkway to the lighthouse is paved, offering great views of the wildlife below and the huge ocean vistas.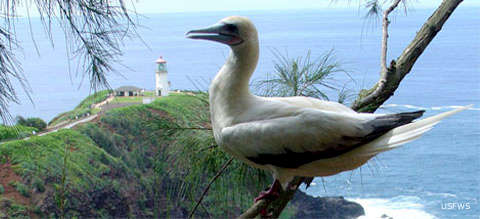 A booby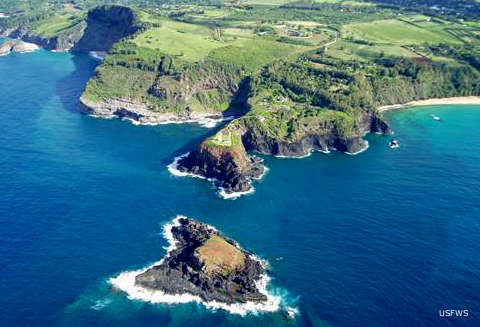 An aerial view of Kilauea Point National Wildlife Refuge
Kilauea Point National Wildlife Refuge
300 Ala Moana Boulevard

Room 3-122,

Honolulu

,

HI

96850
808-792-9400

Upper photo is in the public domain
Other photos courtesy of the US Fish & Wildlife Service