Huleia National Wildlife Refuge
Historic Menehune Fishpond, adjacent to Huleia National Wildlife Refuge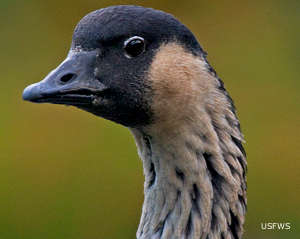 Huleia National Wildlife Refuge is a 241-acre property on the southeastern side of Kauai, just south of Lihue. The property was purchased from the Grove Farm Corporation in 1973 to provide habitat necessary for the survival of the Hawaiian coot, Hawaiian duck, Hawaiian gallinule, Hawaiian moorhen and Hawaiian stilt, all five being native Hawaiian waterbirds listed on the Federal list of endangered species. Twenty-six other bird species (including eighteen that were introduced) also use the refuge at some point during the year.
The refuge is located along the Huleia River in a relatively flat valley bordered by steep wooded hillsides. The land had previously been used for the growing of rice and taro but is now managed purely for the benefit of the birds: no plowing, no planting, just wetlands and native bottomland forest good for the birds.
Because of the focus on threatened and endangered species, Huleia National Wildlife Refuge is generally closed to public access. The property can be viewed from an overlook maintained by the State of Hawaii at the adjacent historic Menehune Fish Farm.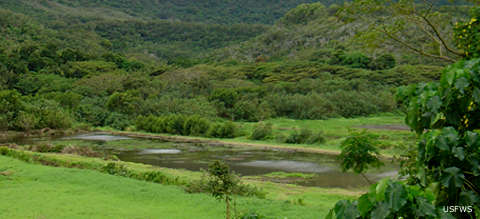 Huleia National Wildlife Refuge
Huleia National Wildlife Refuge
300 Ala Moana Boulevard

Room 3-122,

Honolulu

,

HI

96850
808-792-9400
Upper photo courtesy of Colin Grady,
CCA 2.0 License
Other photos courtesy of the US Fish & Wildlife Service