Hawaii Volcanoes National Park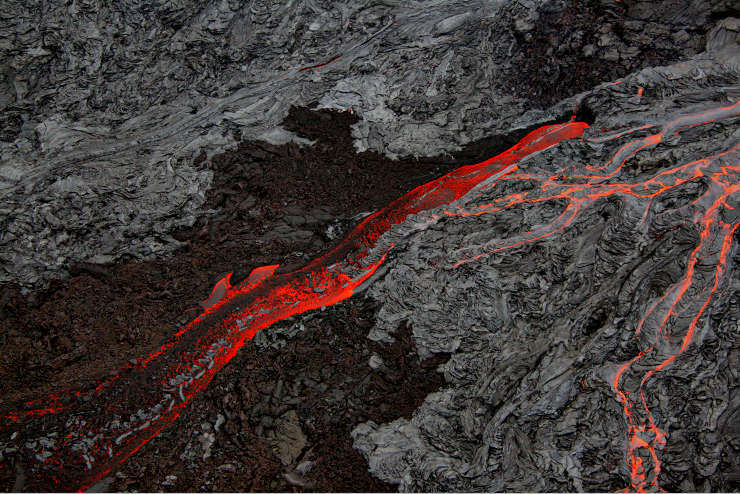 Pahoehoe and Aa lava flows at Hawaii Volcanoes National Park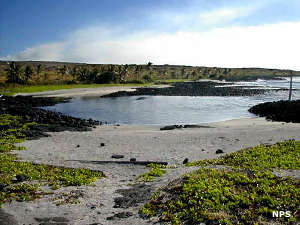 In Hawaii Volcanoes Wilderness
First created as Hawaii National Park in 1916, Hawaii Volcanoes National Park and Haleakala National Park were administratively separated in 1960. At that time, Hawaii Volcanoes National Park was a 207,643-acre property. In 2004 an additional 115,788 acres was added to the southwestern section of the park, an acquisition done with the aid of The Nature Conservancy. Hawaii Volcanoes Wilderness was designated by Congress in 1978 with 123,100 acres of the park included in its boundaries. That was later expanded to 130,790 acres.
The landscape of the park varies in elevation from sea level to the summit of Mauna Loa at 13,677 feet. A large proportion of the landscape is freshly hardened lava as the volcanic vents on the park are among the most active on Earth.
Hawaii Volcanoes National Park offers hikers and campers a pretty incredible experience. And some folks like the drive along Crater Rim Road and some like traveling the Chain of Craters Road through the East Rift area down to the coastline. However, one section of Crater Rim Road is closed because of the poisonous gas being emitted nearby and Chain of Craters Road was shortened to 20 miles by a lava flow that crossed the road back in 2003.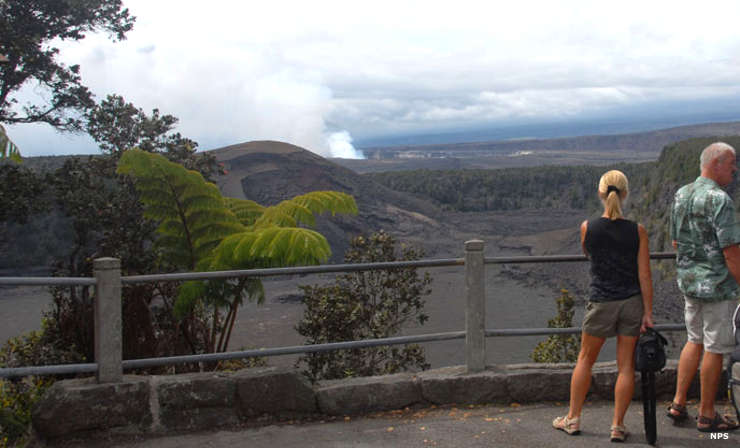 At the Kilauea-Iki Overlook
Hawaii Volcanoes National Park is open 24/7/365, including Federal holidays. The Kilauea Visitor Center is open daily, 7:45 am to 5 pm. Rangers are on duty daily from 8:45 am to 5 pm. The nearby Jaggar Museum is open daily from 8:30 am to 7:30 pm. The Volcano Art Center, adjacent to the Kilauea Visitor Center, is open daily from 9 am to 5 pm. The Kahuku Unit is open Saturdays and Sundays from 9 am to 3 pm, closed the first Saturday of every month, weekdays and Federal holidays.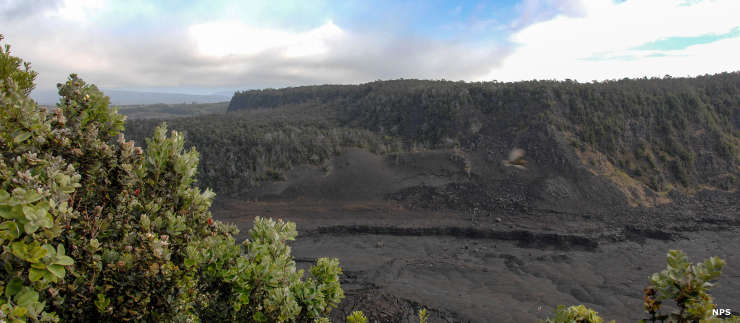 Pu'u Pua'i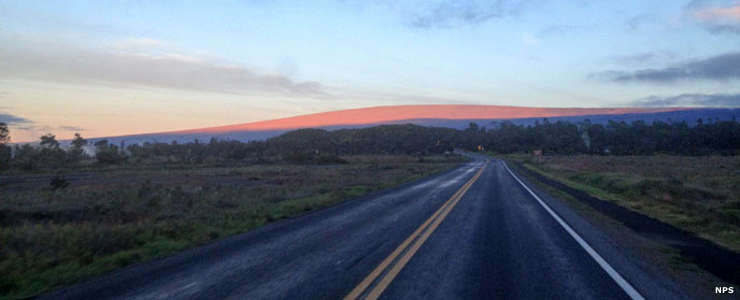 Sunrise on Mauna Loa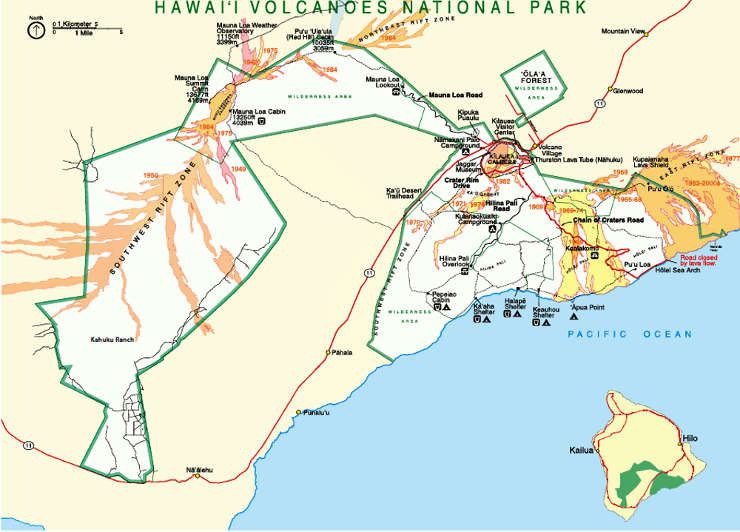 Click on the map for a larger version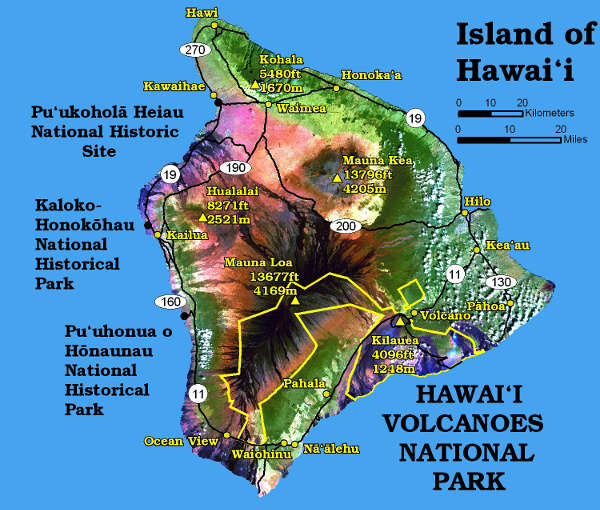 Locations of the National Park Service sites on Hawaii Island
Hawaii Volcanoes National Park
Lava photo courtesy of Brocken Inaglory,
CCA-by-SA 3.0 License
Other photos and maps courtesy of the National Park Service