Ellie Schiller Homosassa Springs Wildlife State Park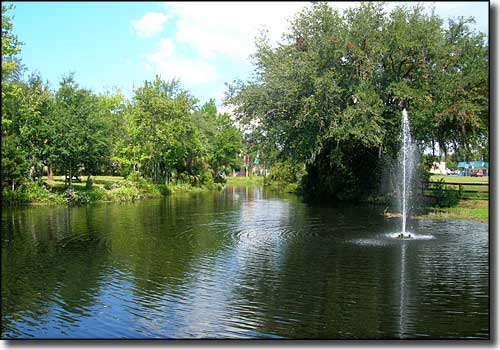 The entry fountain at Ellie Schiller Homosassa Springs Wildlife State Park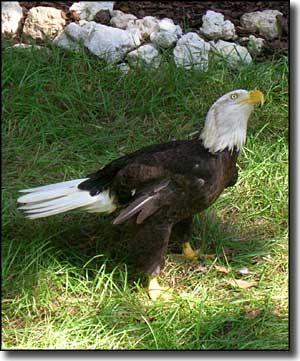 Ellie Schiller Homosassa Springs Wildlife State Park showcases native Florida wildlife. That means black bears, bobcats, American alligators, American crocodiles, white-tailed deer, river otters, manatees, snakes and hundreds of birds. The park offers an underwater observatory adjacent to the main spring. This is a place where you can see manatees in the water virtually every day of the year. The park offers a manatee program three times daily. The park also offers a series of Wildlife Encounter programs featuring snakes and other animals. Recently arrived at the park are three Red wolves and a Florida panther. There is also a Children's Education Center with hands-on exhibits about Florida's environment. On a good day, figure on taking up to four hours to tour the entire park and see most of the animals.
I started with a ride in a pontoon boat down Pepper Creek. That took me past birds, turtles, small alligators and a river otter along the creek before I was back on dry land and touring the wildlife park itself. Ellie Schiller Homosassa Springs Wildlife State Park also has an extensive system of elevated boardwalks that offer excellent viewing possibilities everywhere they go.
The park offers boat tours, concessions, a restaurant, gift shops, a 1.1-mile nature trail, picnic area, visitor center and more wildlife watching than most folks can take in a single day.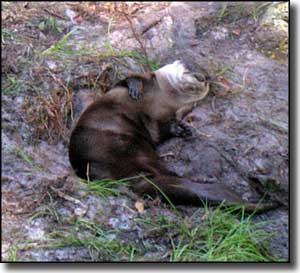 Ellie Schiller Homosasa Springs Wildlife State Park is also as a rehabilitation center for injured and orphaned West Indian manatees. The property is located on a first-magnitude fresh water spring (meaning: the output is higher than 65 million gallons of crystal clear fresh water per day). Before 1984, the 50-acre site was marketed under several different owners as a "wildlife attraction" because of the sheer abundance of various wildlife on the property. One of those early owners was Ivan Tors Animal Actors, who housed their animals here when they weren't appearing in commercials, TV shows or other Hollywood attractions. That's how the park got its resident hippopotamus (which is obviously not a Florida native). Then in 1984, Citrus County bought the property to protect it as an environmentally sensitive area. Since then, the property has been taken over and managed by Florida State Parks.
Ellie Schiller Homosassa Springs Wildlife State Park is open from 9 am to 5:30 pm every day of the year. The last entry tickets are sold daily at 4 pm. Ellie Schiller Homosassa Springs Wildlife State Park is located on US Highway 19 in the heart of Homosassa Springs, about 90 miles northwest of Orlando and about 75 miles north of Tampa.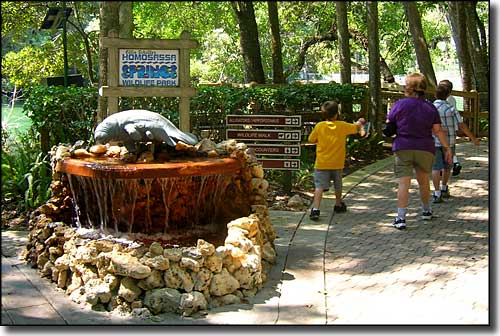 The second entry to the park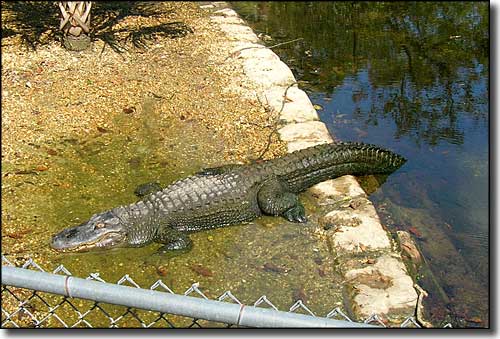 An American alligator sleeping the day away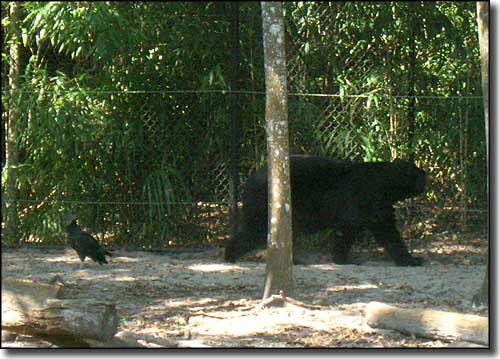 Florida black bear habitat in the park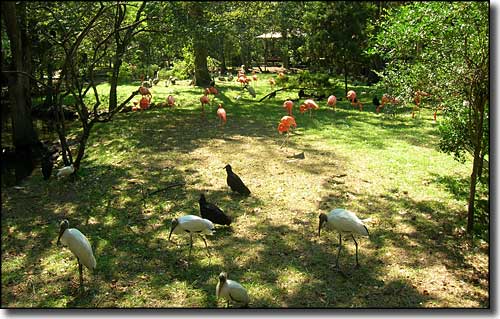 Flamingos and wood storks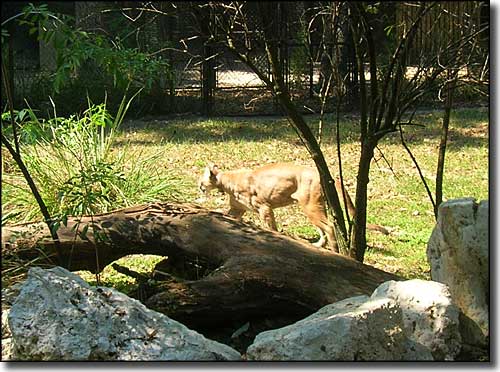 A Florida panther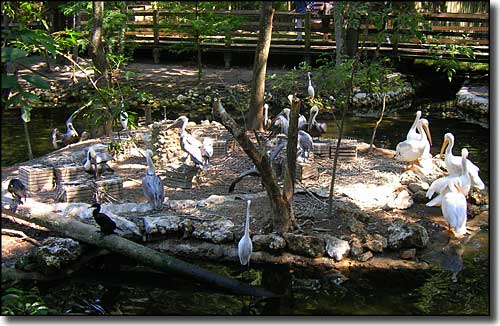 Pelican Island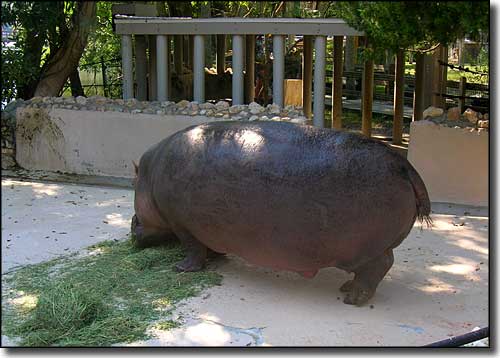 The resident 50-year-old hippo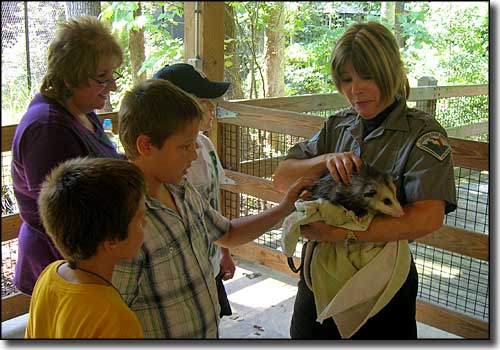 Park volunteer holding an opossum for the kids to touch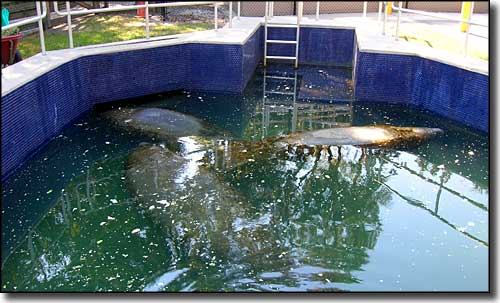 Manatees in the ICU at Homosassa Springs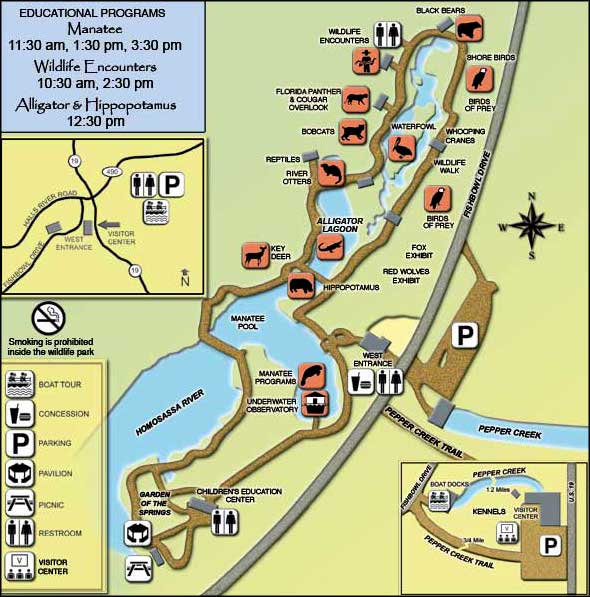 Ellie Schiller Homosassa Springs Wildlife State Park
4150 S. Suncoast Boulevard

,

Homosassa

,

FL

34446
352-628-5343