Fort Foster State Historic Site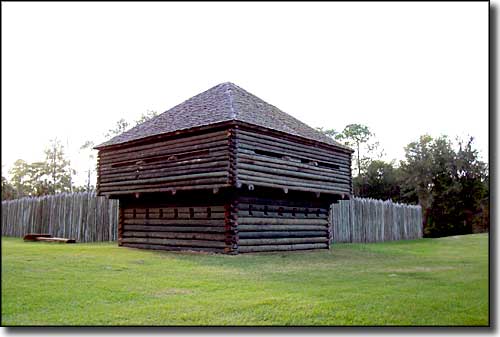 Fort Foster State Historic Site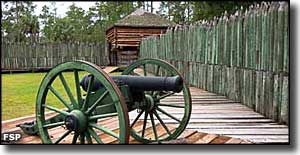 Technically part of (and administered by) Hillsborough River State Park, Fort Foster State Historic Site is located on the opposite side of US Highway 301. What is now at the Fort Foster State Historic Site is a reconstruction of a fort in use during the Second Seminole War. Park rangers offer tours (giving out facts about the history, living conditions and operations) of the site on weekends (when the weather allows) and there is a Fort Foster Rendezvous held every year in February, complete with folks in period dress and engaging in re-enactment-type skirmishing.
The parking lot is across the road at Hillsborough River State Park, where the restrooms are, too. The interpretive center is over there, too, with exhibits about the fort, the Seminoles and the Second Seminole War. Pay the fee to get into Hillsborough River State Park and included is entry to the Fort Foster visitor center and State Historic Site.
To get there: Take US Highway 301 for 9 miles north of Tampa (6 miles south of Zephyrhills). You can get there from Interstates 75 and 4 easily also, but everything involves you finding the exits for US Highway 301 and essentially following the same instructions given above.
Fort Foster was listed on the National Register of Historic Places in 1972.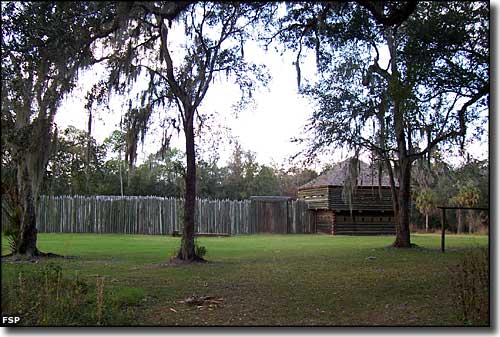 Fort Foster State Historic Site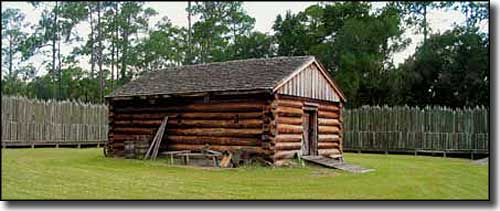 Reconstructed log cabin at Fort Foster State Historic Site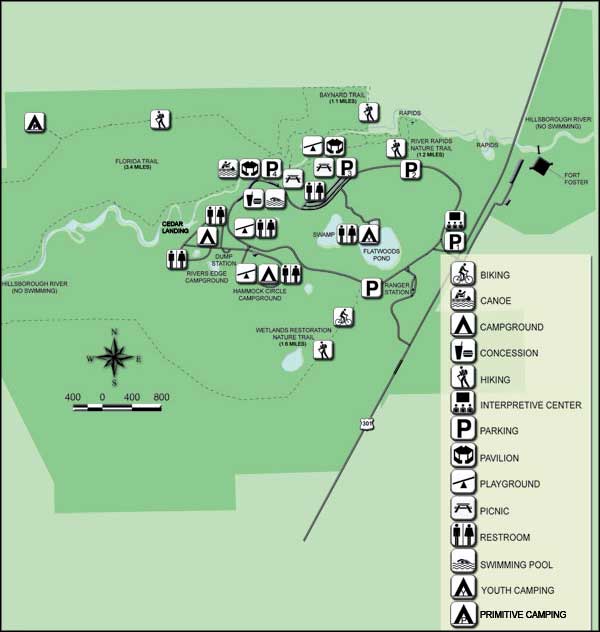 Fort Foster State Historic Site
Upper and lower photos courtesy of Wikipedia userid Wknight,
CCA-by-SA 3.0 License
Other photos and map courtesy of Florida State Parks