Fort Clinch State Park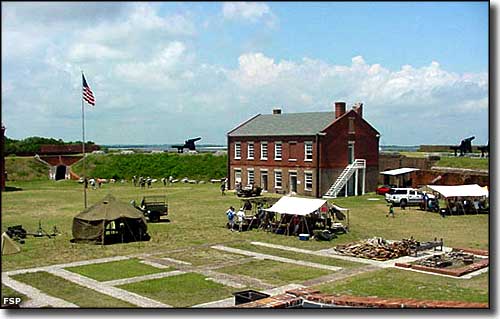 A World War II reenactment at Fort Clinch State Park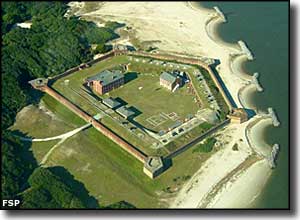 During both the Civil War and the Spanish-American War, Fort Clinch was garrisoned but never saw any action. Because of that lack of action, Fort Clinch is probably one of the best preserved 19th century forts in the country. The Civilian Conservation Corps began preserving and rebuilding many of the structures in the abandoned fort during the 1930's. It was during that time that the property became known as Fort Clinch State Park. These days, visitors can enjoy tours of the facilities given by re-enactors in period dress.
Some folks come to Fort Clinch State Park to enjoy the beach, sunbathing, swimming and fishing. Bikers and hikers also often take advantage of the six-mile loop trail that leads across the park. There are a couple of loop trails that encircle the fresh water ponds in the center of the park, too. Fort Clinch State Park also offers a full-facility campground and a youth camping area. At the very northern end of Fort Clinch State Park, you can look across Cumberland Sound and sometimes see herds of wild horses roaming the beaches at Cumberland Island National Seashore.
Fort Clinch State Park is open for day use from 8 am to sunset every day of the year.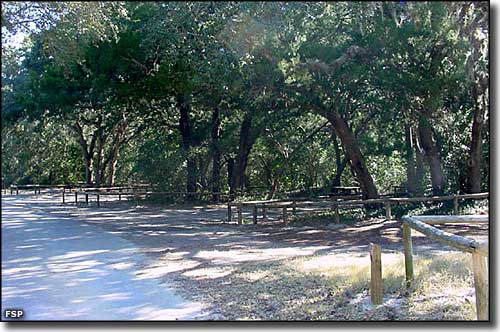 Campsites at Fort Clinch State Park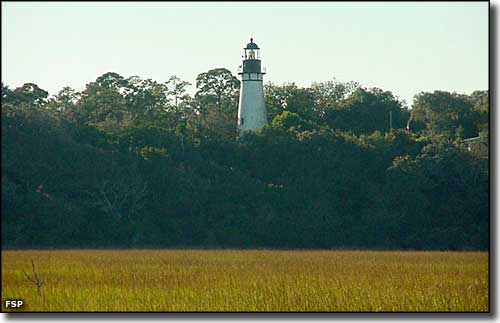 The Amelia Island Lighthouse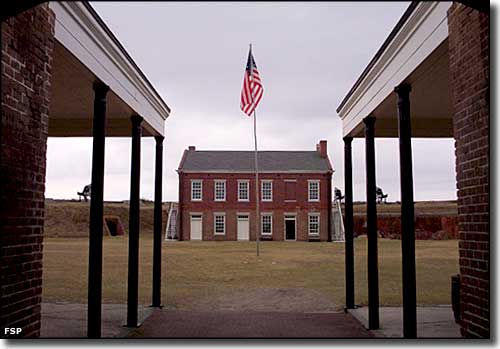 Looking through the sally port at Fort Clinch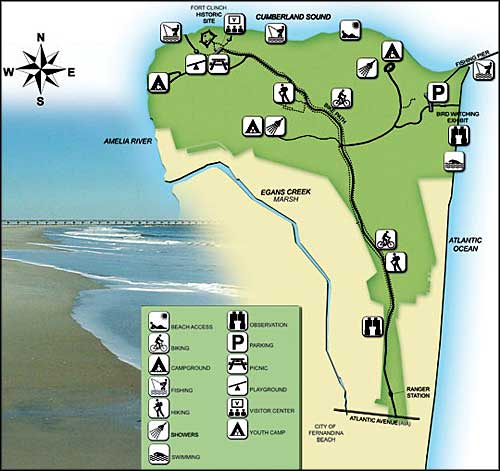 Fort Clinch State Park map
Fort Clinch State Park
2601 Atlantic Avenue

,

Fernandina Beach

,

FL

32034
904-277-7274
Upper left photo courtesy of Ellen Stryletz, Florida State Parks
Other photos and map are courtesy of Florida State Parks